Hello from the busy streets of Amsterdam! They say that the best way to beat jetlag is to go straight into 'normal life' upon arrival, but for me personally the cold air has been a great help to stay awake too. Guess I forgot what Europe feels like this time of the year.
Wearing: Oasis waterfall drape coat, BCN white shirt (similar here), Elm Knitwear (similar here), Zara white jeans (similar here), Oasis boots, Zara grey tote (similar here), Catarzi hat, MAC Lady Danger lipstick
[show_shopthepost_widget id="615411″]
I was lucky enough to have Oasis help me stock up on some winter clothing after arriving back in the Netherlands, so at least I had something to wear back at my mum's place. After living in a country that doesn't have a real winter for 2.5 years, I bet you can imagine there isn't a lot of cold-proof clothing left in my wardrobe. My good friend Tatiane invited me over to her place in Amsterdam for a couple of days, which is also where we shot these photos. I'm sure you've seen her face around here on FashionContainer before, since she's the one I've been to Brazil with. You can check out those travel diaries here and here.
We've spend the past few days wandering around in the city, trying out new coffee places and restaurants and we also did a little reunion with cool people we met in Rio de Janeiro. How small is the world, really? I by the way also felt like a complete tourist in my own country, which becomes obvious after looking at my Instagram feed of the last few days.
On a more fashionable note, I did my best to put together a warm enough outfit with 4 different layers to be precise. It's a real art getting used to dressing for colder weather again! The draped coat with leather sleeves and zips from Oasis isn't super winter proof, but worn with a wool knit and with the help of some sunshine it worked out just fine. No, I'm lying. I was cold. But I guess that's part of the deal when you've just come back home from 35+ temperatures.  The coat is one of those staple pieces that you'll be seeing around here more often as I'm sure it will look great worn with a dress when the weather warms up a little. Black pistol booties have always been a favourite of mine during winter: Feminine, a small heel, easy to walk in. It pretty much sums up what I need in a shoe! And how cool is the gold hardware at the front? Totally makes the design if you ask me.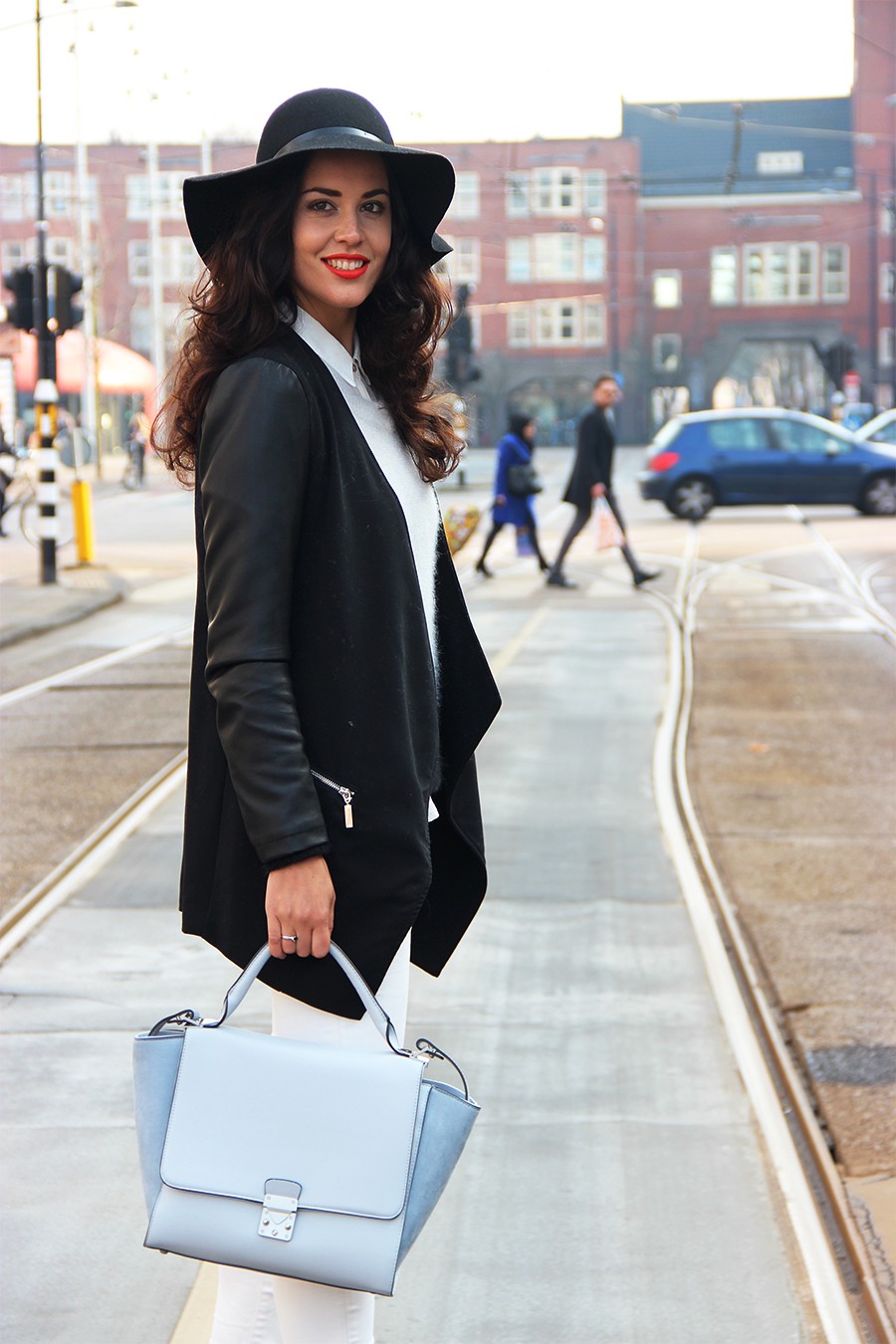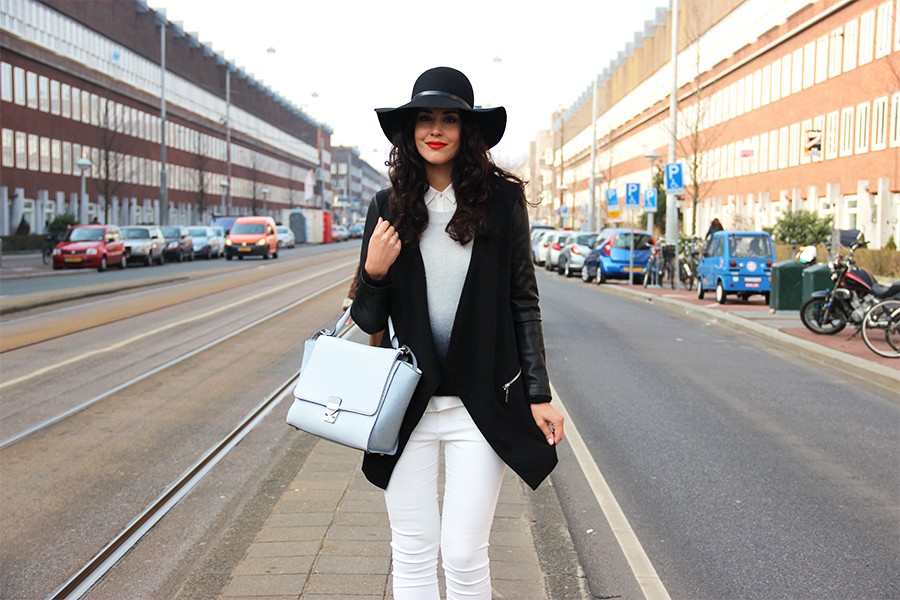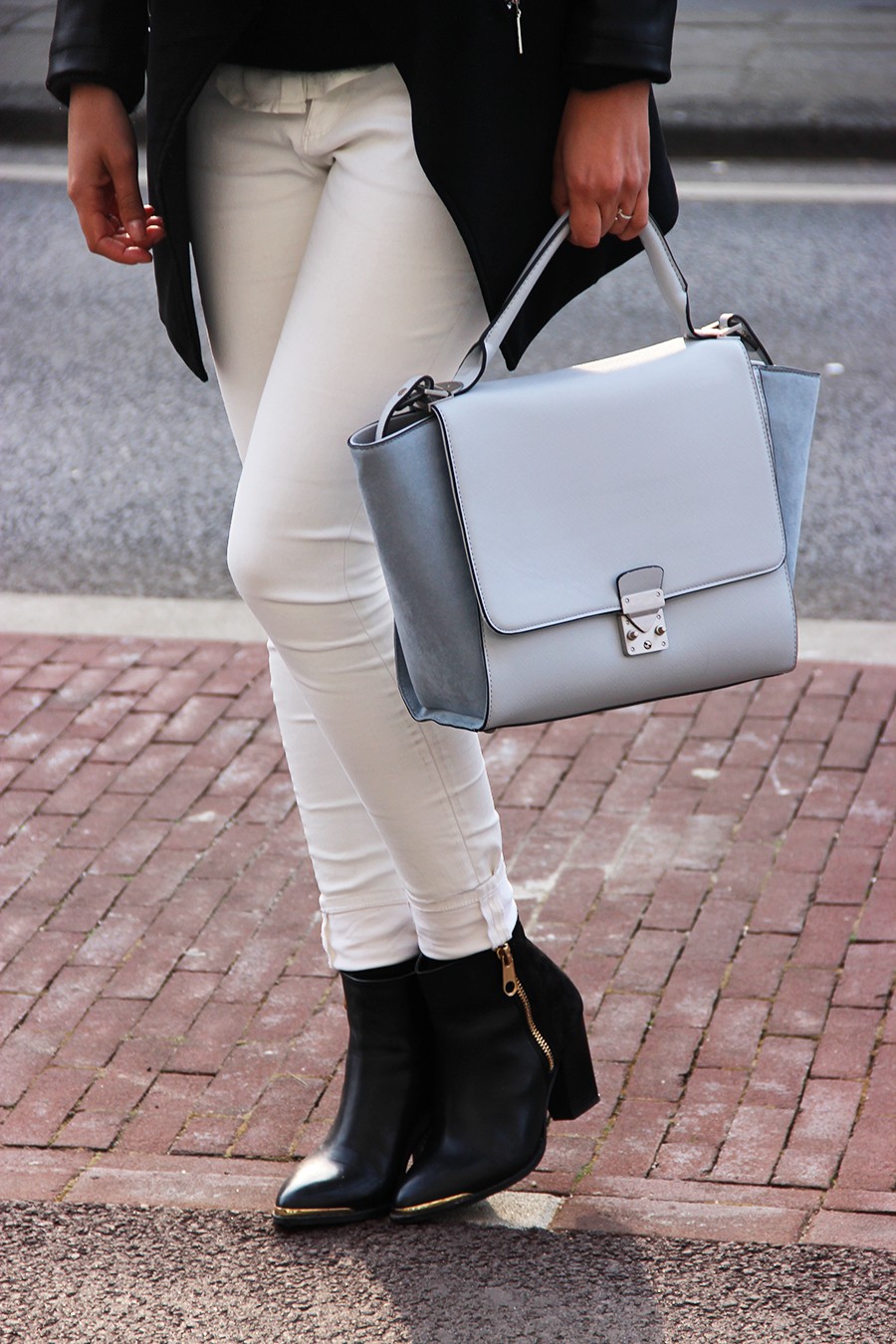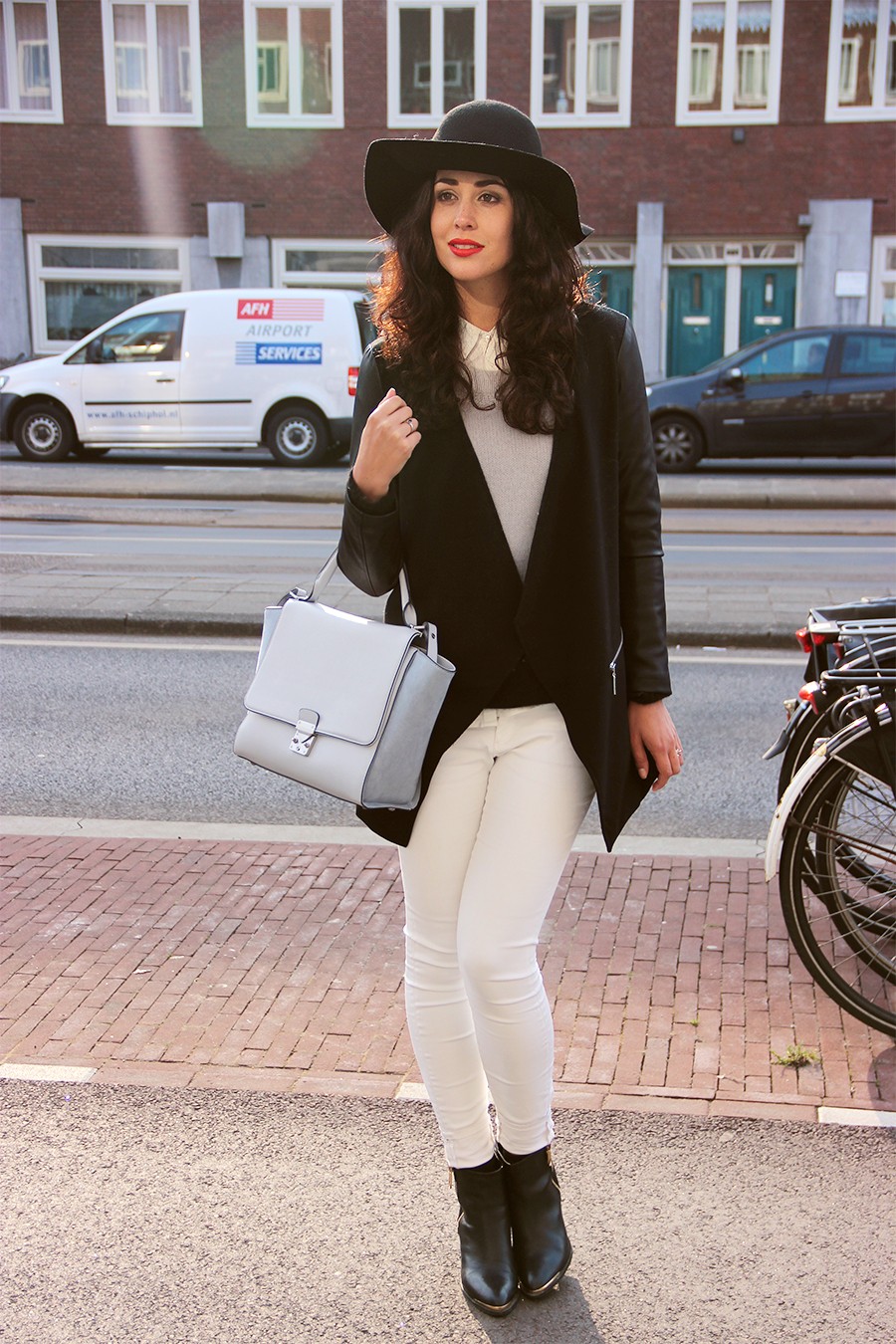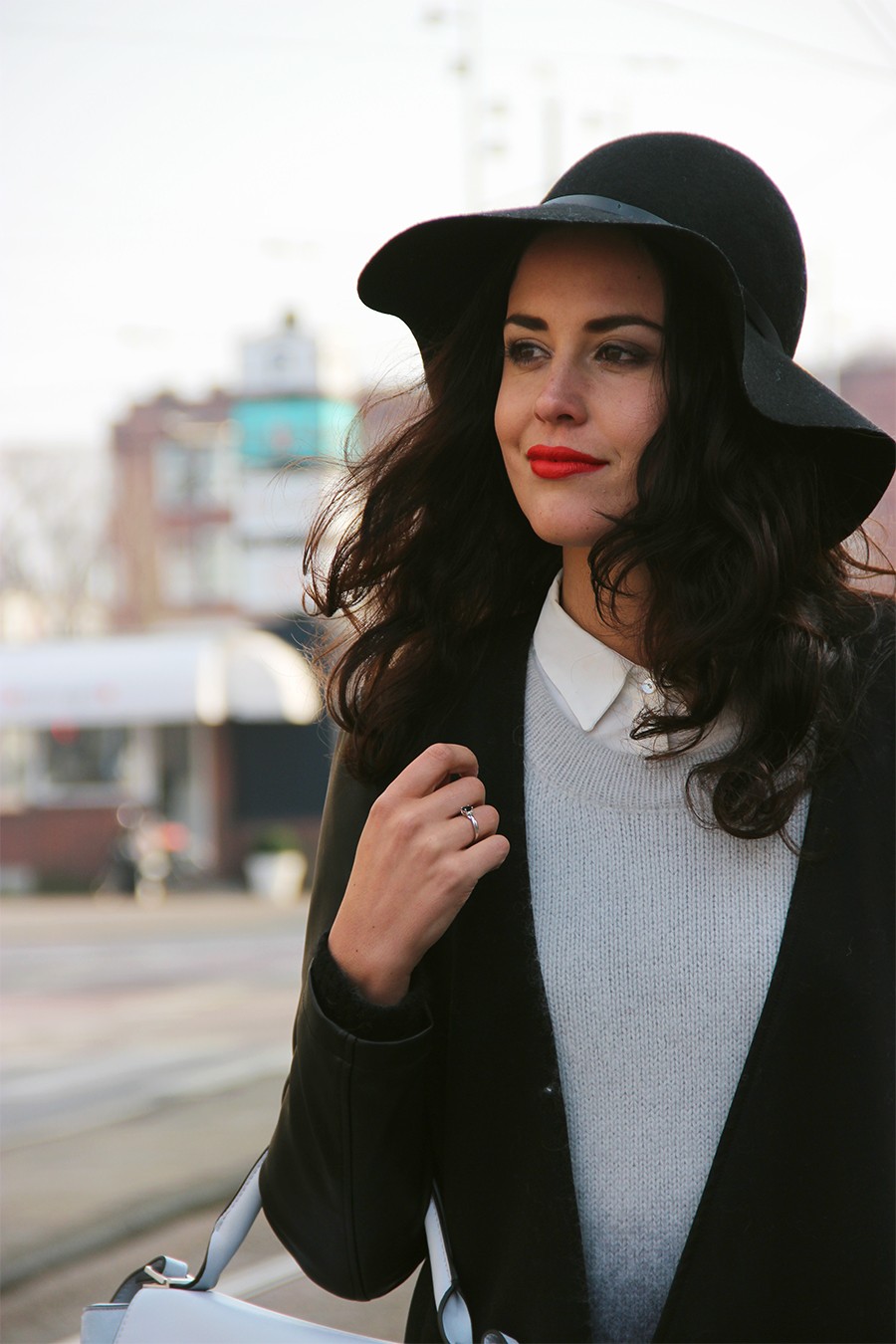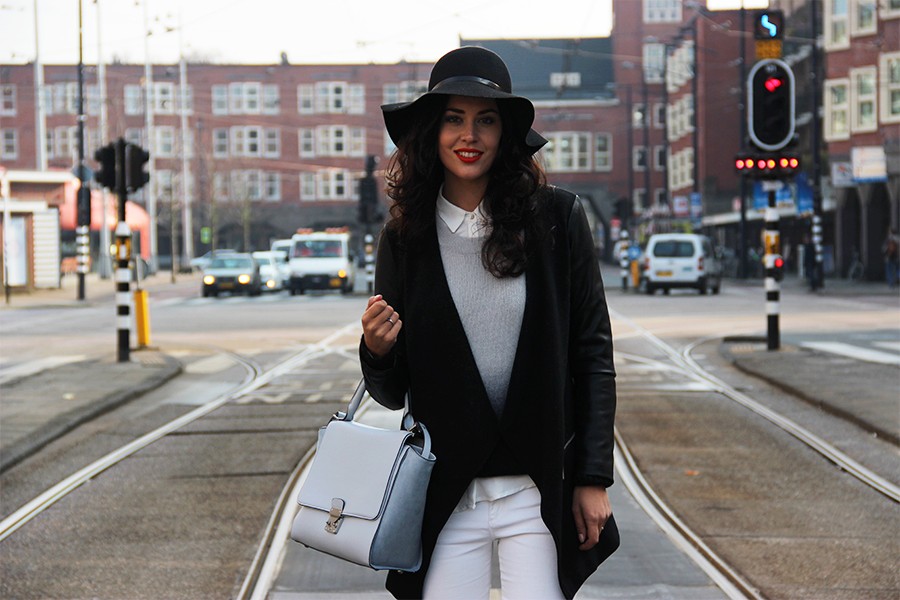 Wearing: Oasis waterfall drape coat, BCN white shirt (similar here), Elm Knitwear (similar here), Zara white jeans (similar here), Oasis boots, Zara grey tote (similar here), Catarzi hat, MAC Lady Danger lipstick
[show_shopthepost_widget id="615411″]
Pictures by Tatiane Kozijn