There's so many things to in Key West that deciding what to put on your bucket list is super tricky. You can find many recommendations on the internet, but which of those things should you really be doing? To find out what my personal 5 top things to do in Key West are, click read more.
You can grab a quick snack on the road or you can hope you're able to keep up with the breakfast times in the hotel. Truth to be said, we only managed to wake up in time for breakfast once (blame it on jetlag or late night parties), so most days we were forced to venture out into town for breakfast. Thanks to the tip of a taxi driver, we went to Blue Haven one morning and absolutely adored it. With live music, a beautiful garden atmosphere and Floridian-Caribbean cuisine, this place is a little gem. Also don't forget to try out their famous lime pie. The place is a little tucked away, so we had to drive around a few extra blocks in order to find it, but it was worth the wait.

Next to the entrance of Blue Haven. It was SO incredibly hot that day.
2. Explore Key West
When visiting a place you've never been to before, the first thing you'd want to do is discovering the place with your own eyes before working on that bucket list. Key West is definitely one of those places where you don't necessarily have to be 'doing' things, but rather just discover the place. You can do this by bike, by foot, per scooter or how we did it: cruising the island with a personal driver in a Mustang. So we did. Kidding, it wasn't actually a personal driver but two guys we happened to meet the day before. But really, in Key West it's the best feeling to just drive, explore the beautiful nature, stop wherever you like and take unforgettable pictures with your eyes.
3. Fort Zachary Beach
When you arrive at the entrance of Fort Zachary Beach (it's part of a national park and you have to pay 8 dollar per car to enter), you probably wonder where on earth you've ended up, because it doesn't look like much. However, when you go passed the entrance and the big parking area, a slice of incredible nature suddenly pops up. Dream like palmtrees and beaches. The ultimate spot to spend an afternoon barbecue-ing, picnicking, swimming and tanning!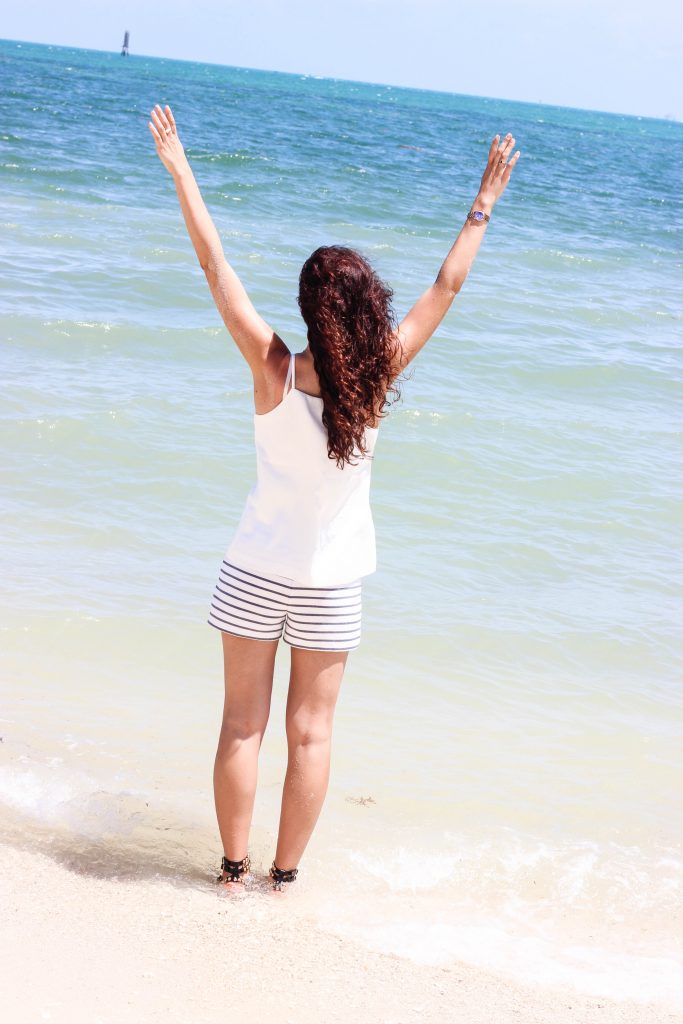 4. Parasailing
When you've been out on the beach all day, nothing feels better than finding a spot to cool off. And where's a better place to go than up in the sky? That's right. Go parasailing! We were so excited to get invited by Fury Key West to try out some of their amazing activities. We first took a little boat ride, put on our suits, got tied to the big 'balloon' and up in the sky we went. Of course not without a little dip in the ocean first Up above, all noise just disappears. You hear nothing but the wind in your ears and you feel free like a bird! Best feeling ever and what a view!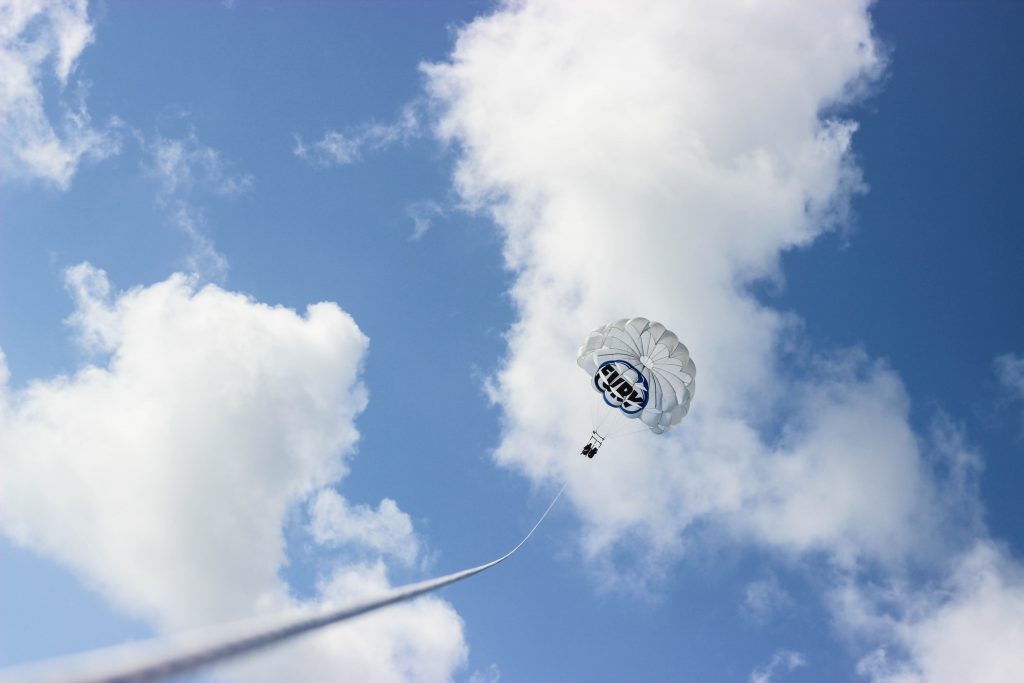 5. Sunset sail
It's so hard to narrow down the 5 best things we did in Key West, but the sunset sail with Fury Key West HAS to be part of it. Finish off your day with a beautiful sunset sail with some margaritas (they'll top up your drink without you even noticing. I like), yummy snacks and live music. Really have to add something about the live music: incredible band! So much fun. For two hours you get to forget everything in the world and all you're left to do is ENJOY. This is life.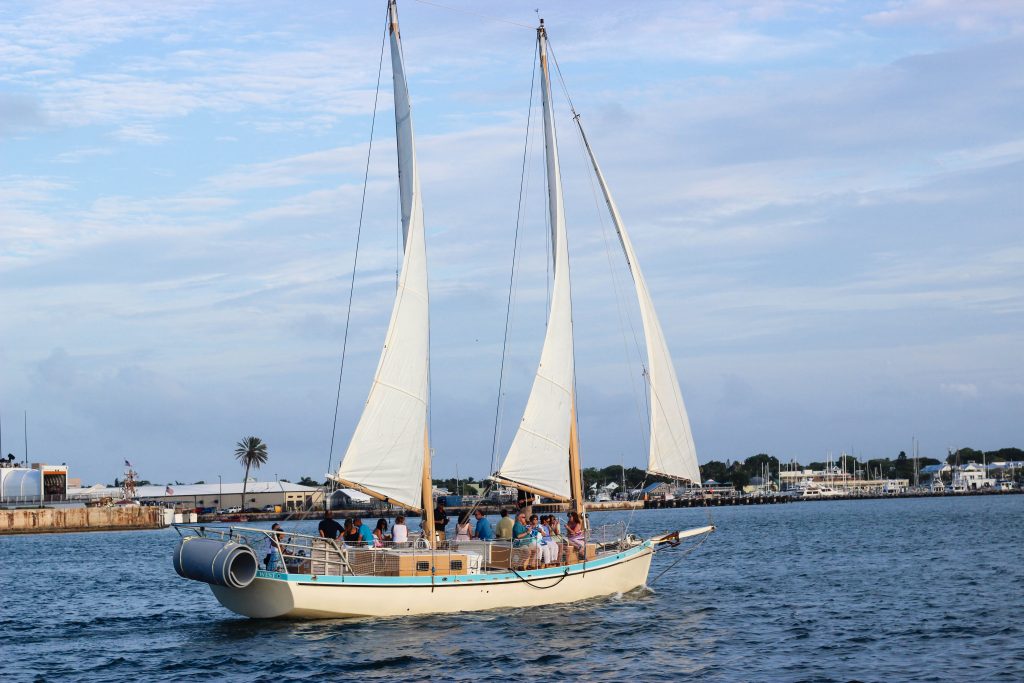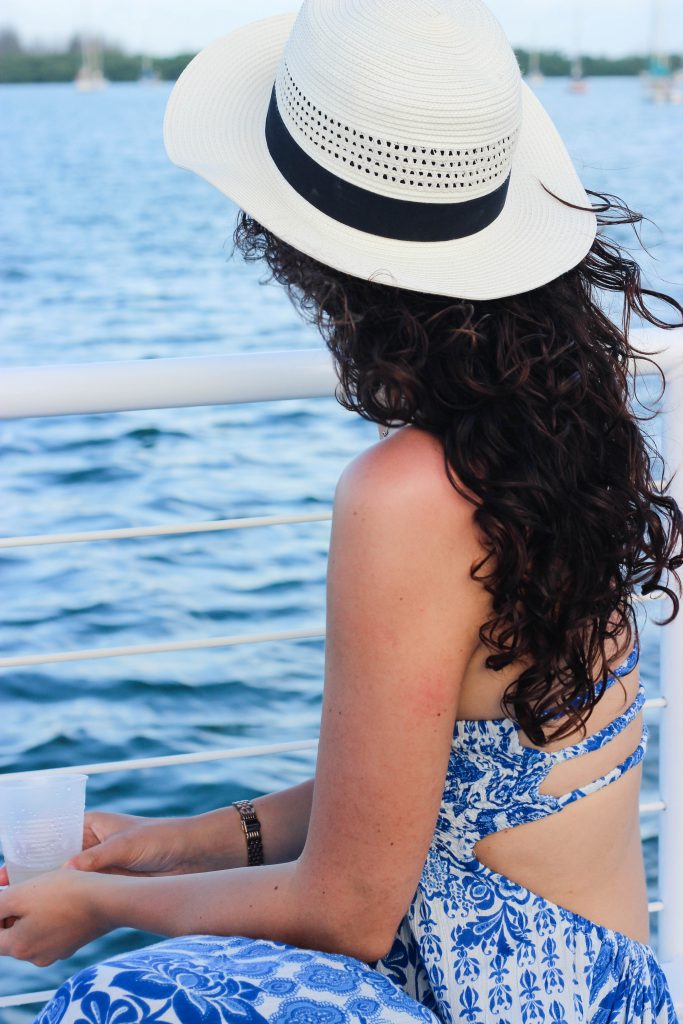 What I'm Wearing: Lulus maxi dress, Oasis white cami (which I sadly lost in Key West, don't ask me how.), Zara stripe shorts (similar here), Sam Edelman studded sandals, Straw hat purchased in Argentina (lost it in Los Angeles. Find similar hat here), Michael Kors gold lexington watch, Zara bag.
[show_shopthepost_widget id="859027″]
Photographer: Tatiane Kozijn 
Location: Key West, Florida
For more info about Key West: fla-keys.com