Rio has been on my bucketlist for as long as I can remember, so when I finally visited the city a few weeks ago it felt like a dream come true. I can truly say that it's one of those cities that will exceed even your wildest expectations! We managed to squeeze in so incredibly many things in only one week, but in this post I'm narrowing down my 5 must-do's while in Rio De Janeiro.
1. Christ The Redeemer
Let's just kick off this list with the most iconic landmark in Rio, Christ The Redeemer. Sure, it's a little overhyped but that doesn't make it less of a must-see. Located 700 metres high on the Corcovado mountain the scenic views over Rio are just as mesmerizing as the statue itself.
Tip: We visited this place with a tour that made us feel very rushed (only 30 minutes up there is not enough!). Taking a taxi up onto the mountain probably works out cheaper and also allows you to spend as much time as you want. There's a lovely café with an amazing view and there are several cute souvenir shops as well.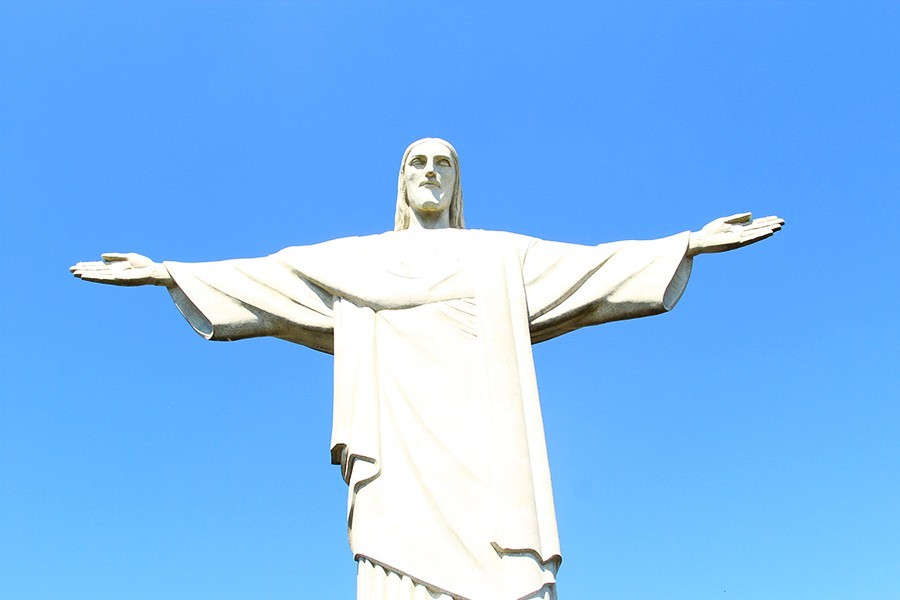 2. Jardim Botanico (Botanical Garden)
An island of calm with beautiful sights, amazing wildlife and if you want to take a break of walking, there are several nice café's spreaded over the park to enjoy a chilled drink. In all honesty, the iconic palmtree lined street upon entering the park alone makes a visit more than worth it! Spending half a day here is a welcome change from the crazy, chaotic life in Rio and will have you feeling calm and relaxed when you leave. Keep an eye out for toucans and many local monkeys.
Tip: While you're in the garden atmosphere, also pay a visit to the nearby Park Laje. Entrance is for free and the tranquil café does some really good sandwiches and coffees. A much better spot to have lunch than in the Botanical Garden!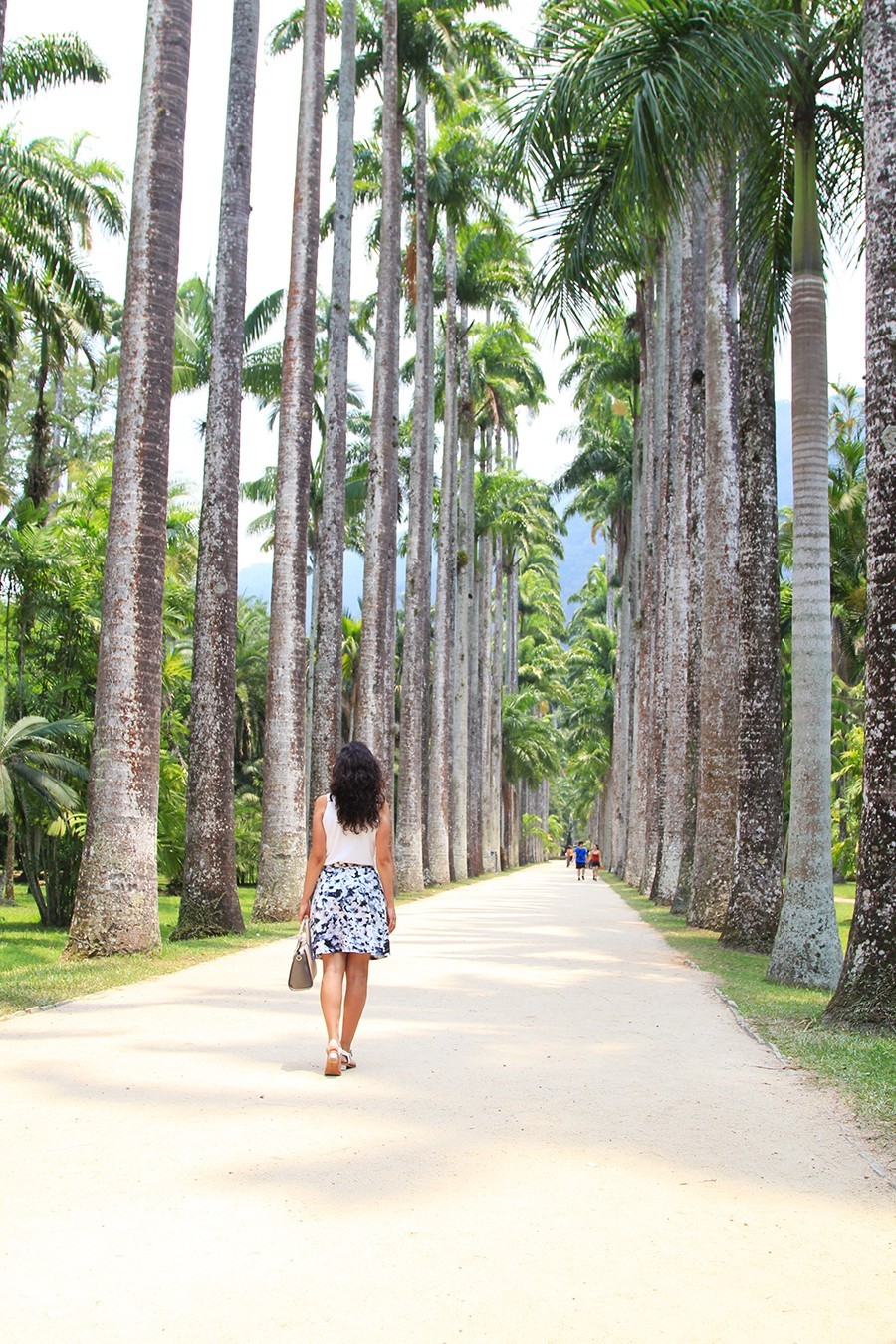 3. Lagoa Rodrigo de Freitas
Rio really has it all: vibrant city life, the beach and as if that isn't enough there's a gorgeous lake too. It's certainly not on every tourist must-see list, but it was one of my favourite things experienced while in Rio. You can rent a bike to cycle around the lake, rent a paddle boat (must do!) and don't miss out on sunset drinks at the gorgeous Palaphita Kitch overlooking the lake. They do some fantastic cocktails and the comfy cushions make you never want to get up.
Tip: Rent a paddle boat for 20 reial for half and hour and buy some snacks from one of the many street stalls on the boulevard to enjoy while on the lake. Preferably go late afternoon for beautiful light over the skyline and more pleasant temperatures.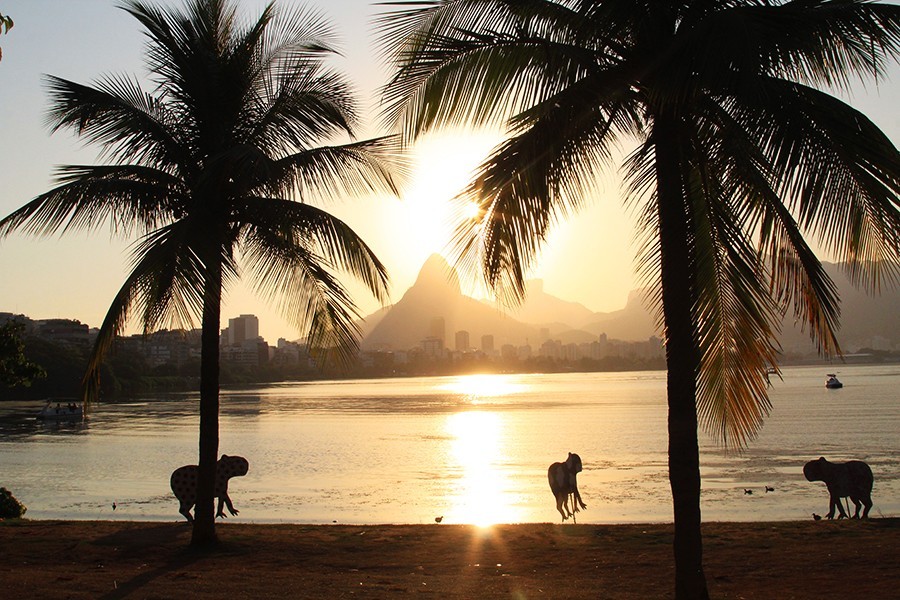 4. Sugarloaf Mountain
My week in Rio consisted of a whirlwind of amazing experiences, so choosing one favourite is hard. But. If you'd really insist and I had to pick one thing, it would be Sugarloaf Mountain. The view from the top is nothing short of pure magic, especially at sunset when the entire sky over the city and mountains turns gold. You have to live it! There's a few café's where you can buy Acai bowl, ice cream or Caipirinhas, so it's super easy to pass time and just…. Chill. Make sure to have a little wander around and enjoy scenic views from all angles.
Tip: Keep a close eye out for the cutest monkeys you've ever seen in your life.
5. Sunset at Arpoador (Ipanema Beach)
OK, so this one is going to sound pretty cheesy, but because it's such a "Rio-thing" to do, it had to be on the list. Arpoador is a big rock just off Ipanema beach that offers the best sunset views you can imagine (OK, second to those from Sugarloaf mountain, but still). During summer time, a massive crowd gathers here on the rock every night to watch the sun setting over the sea. Once the sun disappears, people cheer and applaud! It's just such a cool vibe with lots of street musicians around, people dancing, foot stalls every where and a jam packed beach with lots of parties, both private and public, going on. The whole ambiance is SUPER vibrant and I really felt like living the Rio experience to the fullest spending an evening here.
Tip: make sure to arrive on time so there's still a good spot to sit down on the rock! It gets super crowded closer to the time of sunset, so arriving early definitely has some advantages. Stack up with fresh coco and some Tapioca (Brazilian sweet pancakes) and you're all set for a while.