Filters, move on. We now want to be able to fully edit our insta photos like Photoshop pro's. Sort of, but then easier. Today I'm sharing with you my favourite apps, tips and tricks in order to get the best Instagram photos possible.
1. Afterlight
This app has some great advanced tools to bring the best out of any photo. In fact, it has so many option that you shouldn't be surprised if you find yourself tweaking the setting on one photo for an hour. Someone is speaking from experience, ahem. Anyway, this app has adjustable filters, textures, and most importantly (for me) it allows you to clarify the photo, add extra light, sharpen. Instagram's own editing features allows for much of this too, but I've personally found that Afterlight creates a better overall look.
See below for example one of my #flatlay shots before and after editing in Afterlight. I played around with the light, exposure and contrast mostly. No filters involved.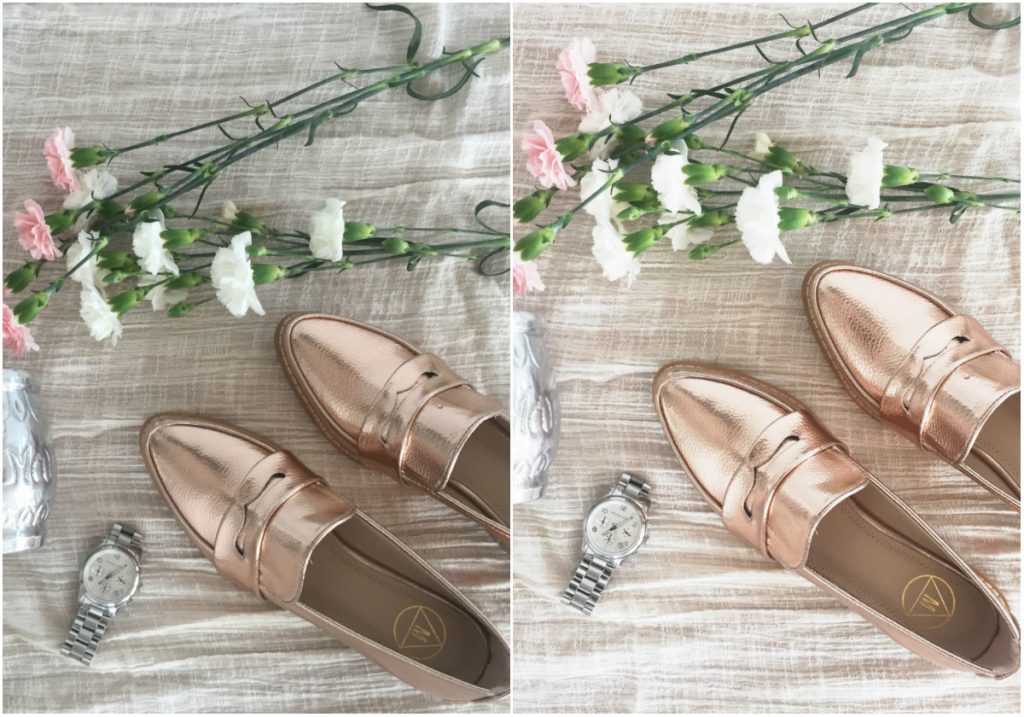 2. Square
Not quite an app, but I'm still so stunned that I only found about this now. Turns out there's a feature on your Iphone's camera called 'Square' which allows you to take photos that fit exactly into the space Instagram allows for your photos to fit in. Why did I not know this before? I've been frustrated so many times having to cropping part of the photo in order to fit it in.
3. Squaready
Speaking of squares and cropping photos, there's a solution for photos that don't fit the Instagram square! It's called Squaready and it's pretty handy. Add a photo that you want to post on Instagram without cropping and simply fit it in the box. The only obvious downside of using this app is that your Insta feed now has different size photos in it, but hey. I personally use this app all the time when I share new outfit posts from my blog on Instagram as the vertical shots don't entirely fit in.
4. Clipper
Do you collect tons of short videos on your phone but never quite know what to do with them? Then get the Clipper app and compile a video of it! It's super easy to work with. Just add a maximum of 20 of your video's to the app and then start cutting and pasting. You can also add a filter and music for the coolest results. You can add your own music from your library, but then you have to pay $1.29 (If I remember it right) extra. Which is totally worth it, if you ask me.
See below a video I compiled with Clipper from my Rio de Janeiro trip with my friend Tatiane, of course with matching music.
You know those blogger outfit photos with blurred background? They look good, right? I think so too. The Fotor app has a 'focus' feature, which allows you to blur the background of photos. Perfect to blur out the background in your selfie or outfit of the day photo. I also love how it has filters appropriate for the type of light you took them in. Whether that's shade, cloudy, night etc. This is perhaps the most underrated Instagram app out there and I can totally recommend it if you aren't using it already.