While I'm not the kind of traveller that does quick trips just to be able to say that "I've done" a country, when I got the opportunity to make a day trip to Montevideo when I was in Buenos Aires I was instantly excited! Uruguay is only a 1 hour ferry ride away, so why not?
With only so many hours to spend in a city as big as Montevideo (it's the capital of Uruguay, after all!), you really have to be efficient with your time. Truth is that the actual hours my brother and I spend in the city exploring was no longer than 5.  This wasn't only due to the 1 hour time difference that we didn't calculate, but also to the fact that the city centre and the bus station from where we had to take our bus back to the port of Colonia Del Sacramento is a 20 minute taxi ride away.
It must be a South American thing, but as much as I loved Rio and Buenos Aires from the moment that I set foot in the city, I felt the same about Montevideo. Surprisingly enough, many South America travellers seem to skip this city but I'd personally plea for anyone to spend at least 3 days in Montevideo!
My day started 06.00 am that morning, which is incredibly early for someone who has gotten used to the easy South American life. I headed out without breakfast because I was in a hurry after which I hailed a taxi just outside of my apartment. While the taxi driver didn't speak a word English, I did manage to understand he said something like "and where are you going so early?" It's surprising how basic French that I learnt in high school has actually benefited me a lot during my trip. There's a ferry that goes from Buenos Aires to Colonia Del Sacramento, so after a 20 minute taxi I felt relieved to have arrived just in time. Like usual my brother was late, so I headed straight for check-in myself. Unlike I expected, the ferry check-in for the journey from Buenos Aires to Uruguay is no less serious than check-ins at the airport. Complete with passport stamps, your photo being taken, security checks and queues. I felt relieved when I saw my brother walking in just in time and 20 minutes later we we're on the way to Uruguay. By that time I was starving, but unfortunately there weren't a lot of options on board, except for a very unappealing looking ham-cheese sandwich which I happily passed on. I had a cappuccino and chocolate chip cookies instead! After arriving in Colonia, we hopped on a bus for a two hour ride to Montevideo.  It honestly was the most relaxing ride ever, with so many stunning sceneries. I guess after 2.5 weeks of big-city life, there's nothing more calming than seeing some unrepped nature.
We exchanged some money after arriving at the bus stop in Montevideo after we stopped a taxi to head to the city centre. When you have no idea where you are, not being able to communicate with people at ALL can be quite stressful. Anyway, we managed to get dropped off exactly where we wanted to be, so finally it all worked out.  Enough personal stories for now, these are my recommendations on how to spend a day in Montevideo.
Plaza Independencia
I personally think this square is a great starting point of discovering Montevideo. There's a big statue in the centre and the square is surrounded by several impressive buildings. I mean, doesn't the Palacia Salvo look like it comes straight from a movie? (see below on the photo). Plaza Independencia is on walking distance to other cool places like Teatro Solis (even if you don't visit a show, the building itself is pretty amazing too) and Mercado del Puerto (THE place to go for excellent food from the barbecue)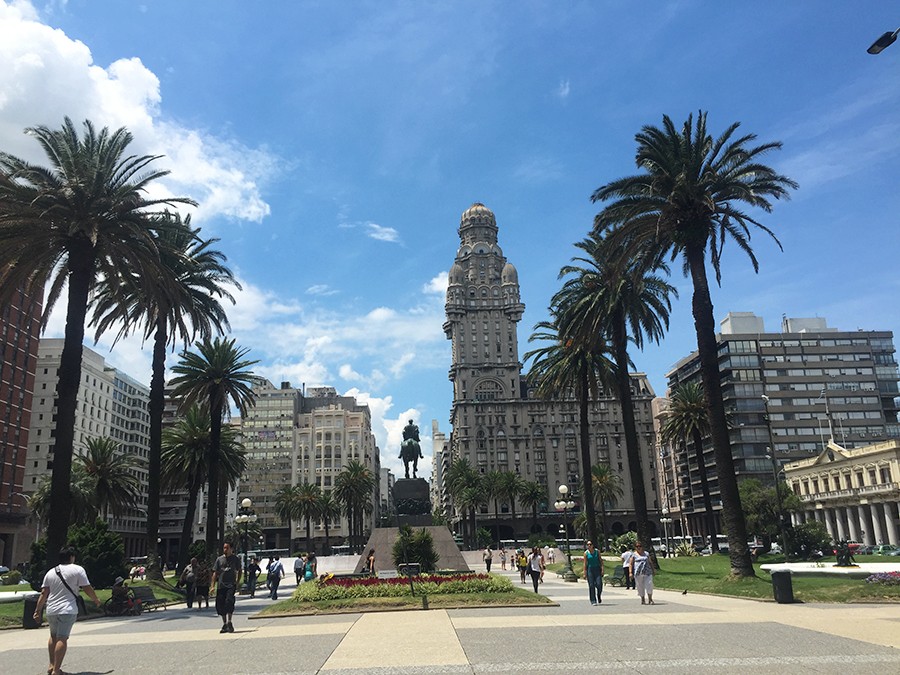 Catedral Matriz
Growing up in Europe I've had the pleasure of seeing many impressive churches over the years, but somehow the ones in South America captivate me more. Perhaps it's because the many traditions have been kept alive, which gives the churches an atmosphere and energy that I simply can't put in words. Inside the Catedral Matriz you'll find statues, beautiful colour palettes and the detailed tile work on the floors is stunning. If you're into culture and architecture, you should definitely pay a visit to this church while in Montevideo. On the Plaza Matriz, just in front of the cathedral, there's a little antique market that's also nice to have a look around.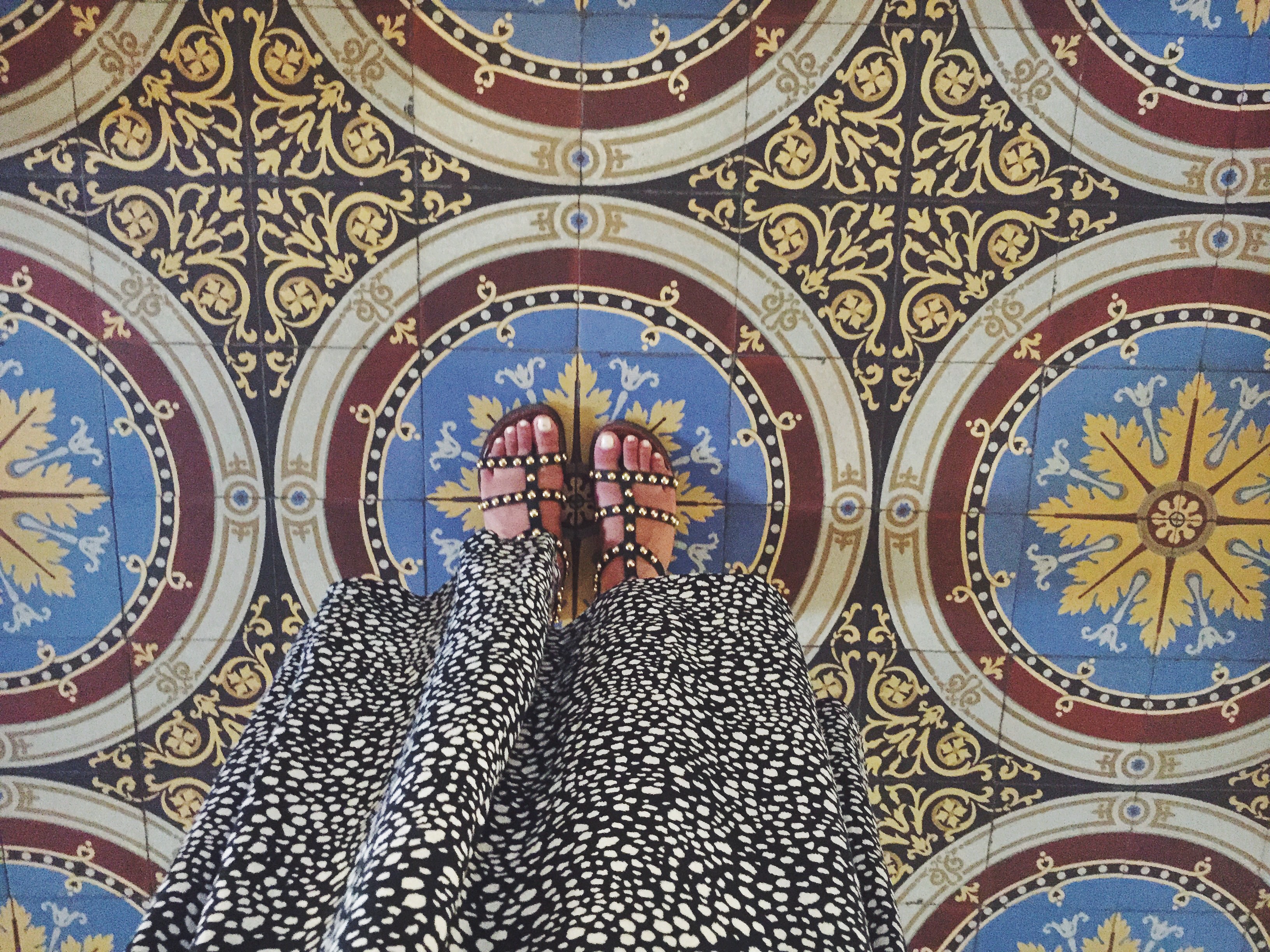 Parque Rodo
I'm not sure if that's just me, but after a few hours of city strolling I always long to sit down in a park to recharge. When in Montevideo, you can do exactly that! This pretty park in the city centre is a realm of calm with a lake (rent a paddle boat, if you like), art exhibits, food stalls selling all kinds of yumminess and last but not least, lots of green to lay down for a nap or simply people watch.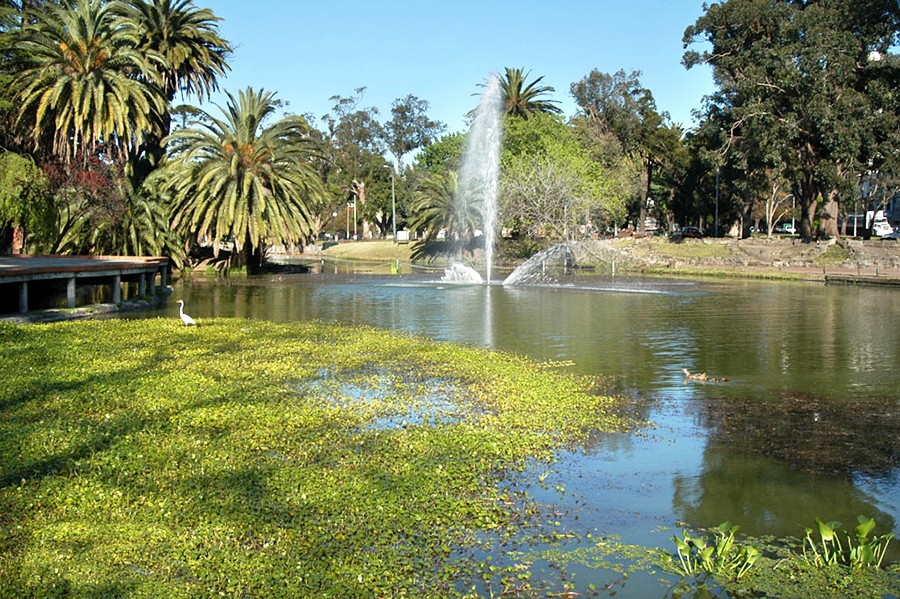 Palazzo Del Parlamento
While this building already looks impressive from a distance, it's even better from up close! Palazzo Del Parlamento is located a little out of the old city centre, so if you're visiting only for a day I'd recommend to go here first, as it's close to the bus station where the buses originating from Colonia Del Sacramento arrive. A must-visit, even if it's only for the cool photo you can snap on the stairs of building…
Ramirez Beach
The beach is super close to the old part of town, so simply take a stroll down the road and you'll find yourself at sea! Great for a relaxing stroll or maybe even a bike ride?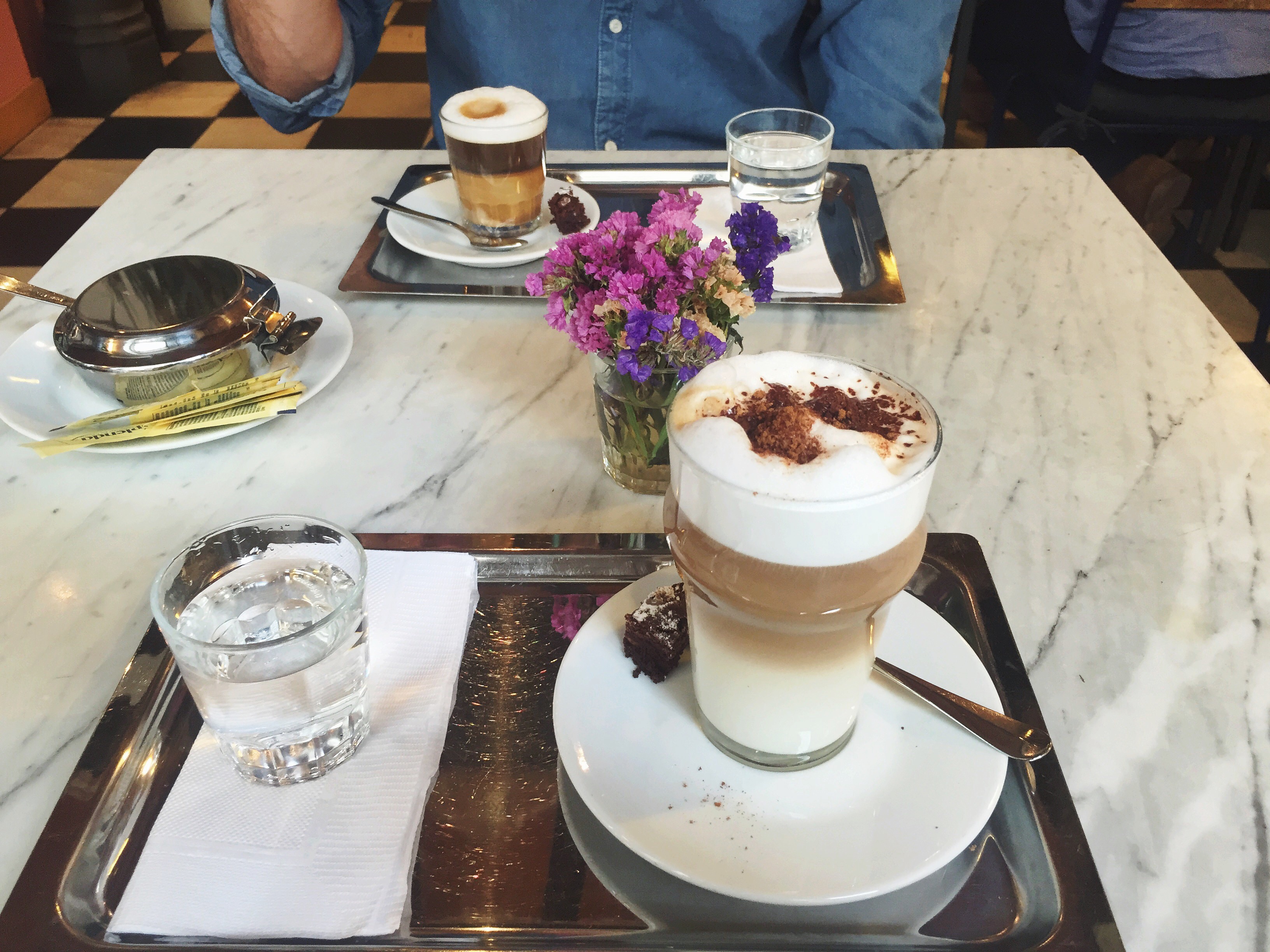 The most beautiful presented coffee at Jacinto Café.