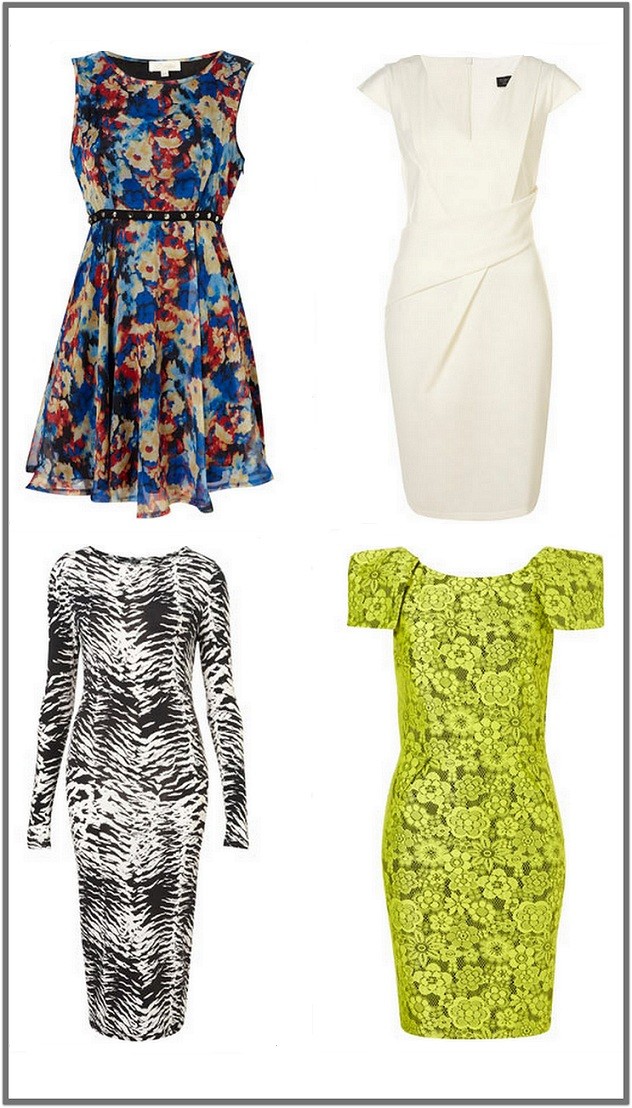 I was browsing through the new collection of Topshop and ran into these amazing dresses. I would love to have all four, don't you just love the prints, colours and designs? Definitely considering getting at least one or two of them because they seem good quality and they have a sweet price.
I made a deal with myself a while ago that I will not buy anything which I don't know how to make an outfit with and I can tell you it prevented me from doing a lot of bad buys. If you keep this thought in the back of your mind while doing shopping you will not buy stuff that you're never going to wear. And…because I know of each one of these beautiful dresses exactly how to wear them, I have a good excuse of buying them all four, hehe.
For example the floral dress, I would wear it with a white sleeveless jacket, which you see me wearing 
here
 and a pair of strappy black heels and maybe I would add a silver or gold cuff bracelet. The neon lace dress I would wear with a black jacket with gold zips which I ordered from H&M and is on its way to Australia right now and I will add a pair of black heels or boots and perhaps a nice statement necklace. The other dresses are so easy to combine because of their neutral colours that I don't bother myself with thinking of how to wear them.
1. Floral dress, £54 Get it here
2. White dress, £46 Get it here
3. Black/White print dress, £32 Get it here
4. Neon yellow lace dress, £48 Get it here