A shoot complete with boat, balloons & the cutest dress: what could make a girl happier? Little disclaimer: we randomly made this boat 'our own' for an hour of shooting, hoping nobody would find out. The things we go through to get good pictures will surprise you, I promise.
In another news: festival season is here! That's why I thought a little festival themed outfit was in place. First things first: I'm not big on festivals. Too crowded, everything is dusty, waiting a lifetime for the artists you came in the first place for. But hey, everything deserves a second chance and so do festivals. So note to self: let's do better this season.
Correct me if I'm wrong, but I personally feel that festival dressing has gone a bit overboard. The shortest of shorts, the most fringed of jackets, no outfit complete without flower headband. If that's your thing: great. If it's not (for me, special hate goes out too butt-cheek exposing shorts), there really is plenty of other outfit options. I personally feel that the most important thing is that you wear something you feel good in, festival or not. Purchasing an entire new wardrobe is unneccesary and it's easy to re-work pieces you already have in your closet.
The combo of this suede camel jacket, floral dress, simple white sneakers and silver fringe bag isn't you classic festival outfit, but to me it works! And yes, I'm the first one to admit that white sneakers maybe aren't the smartest idea on a festival: but hey, just chuck those in the wash machine after.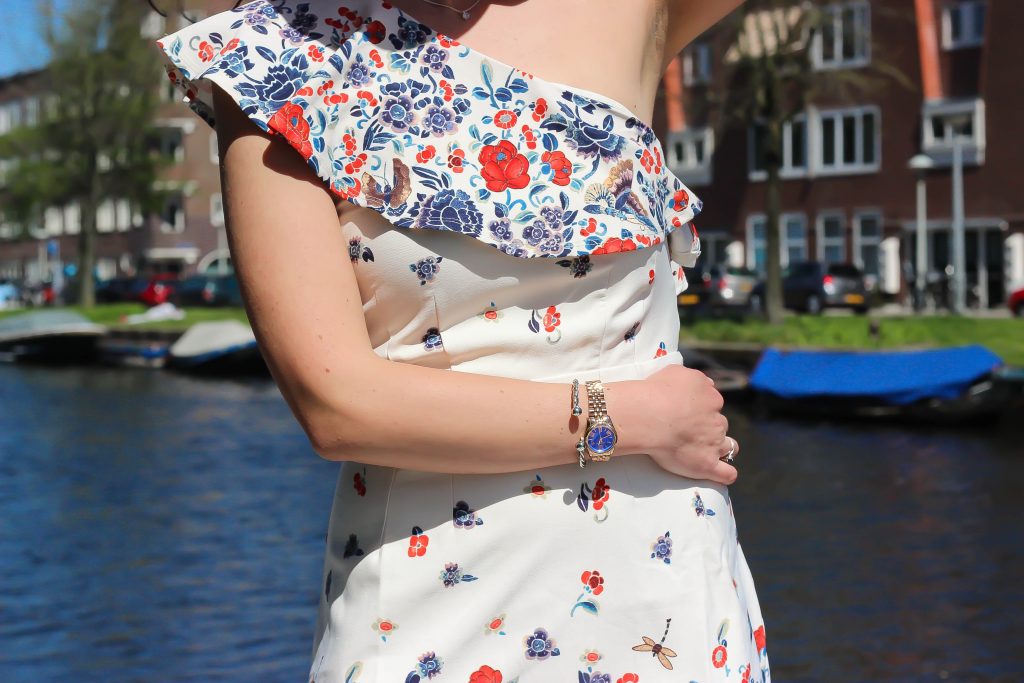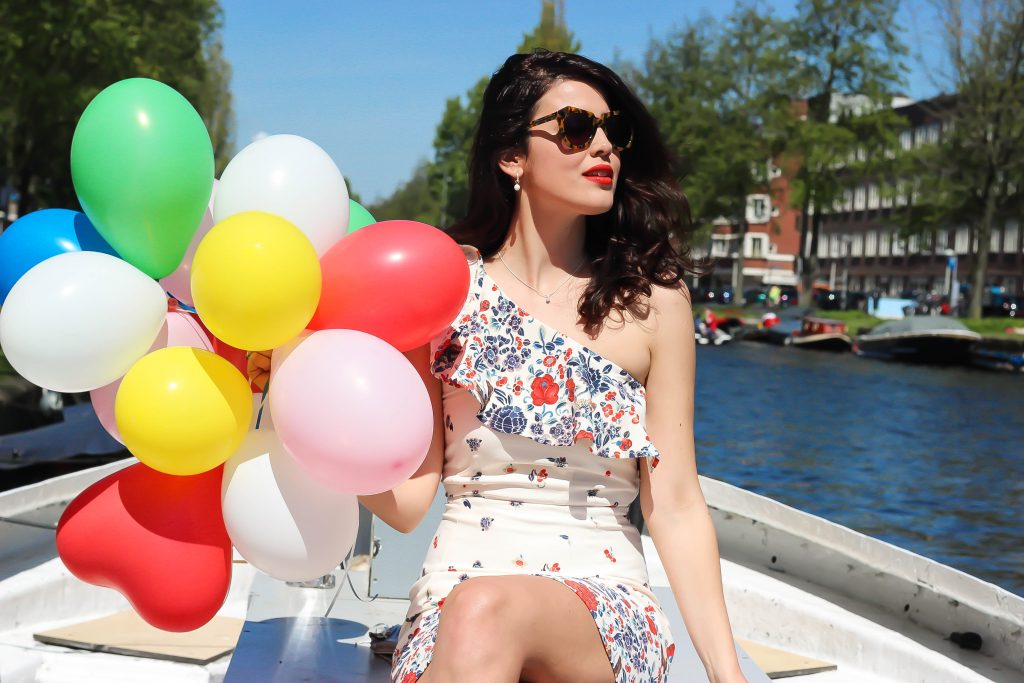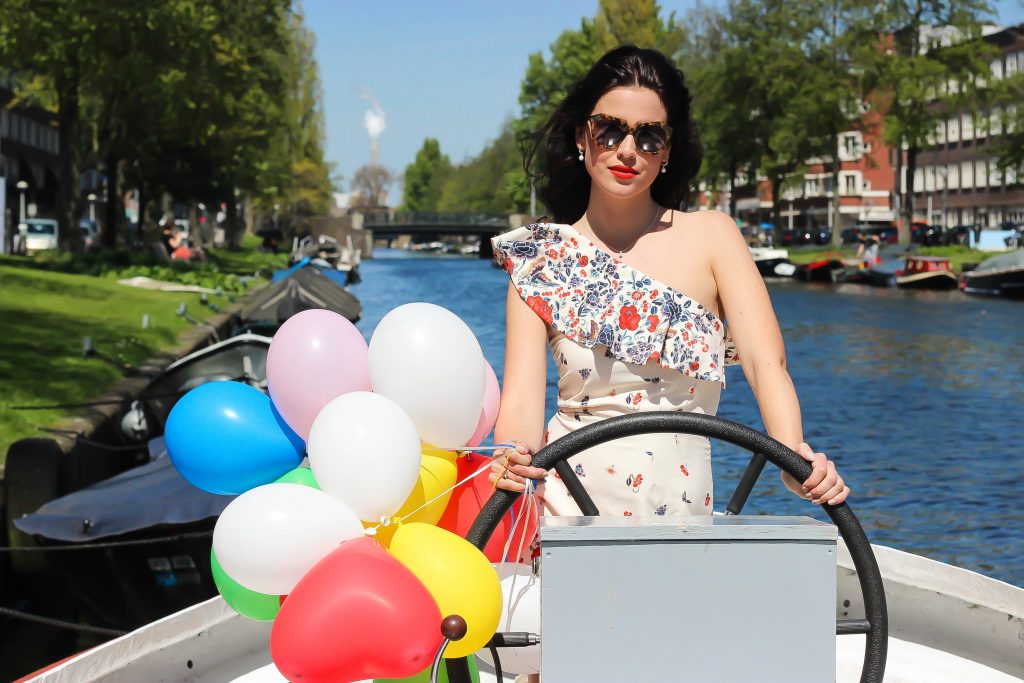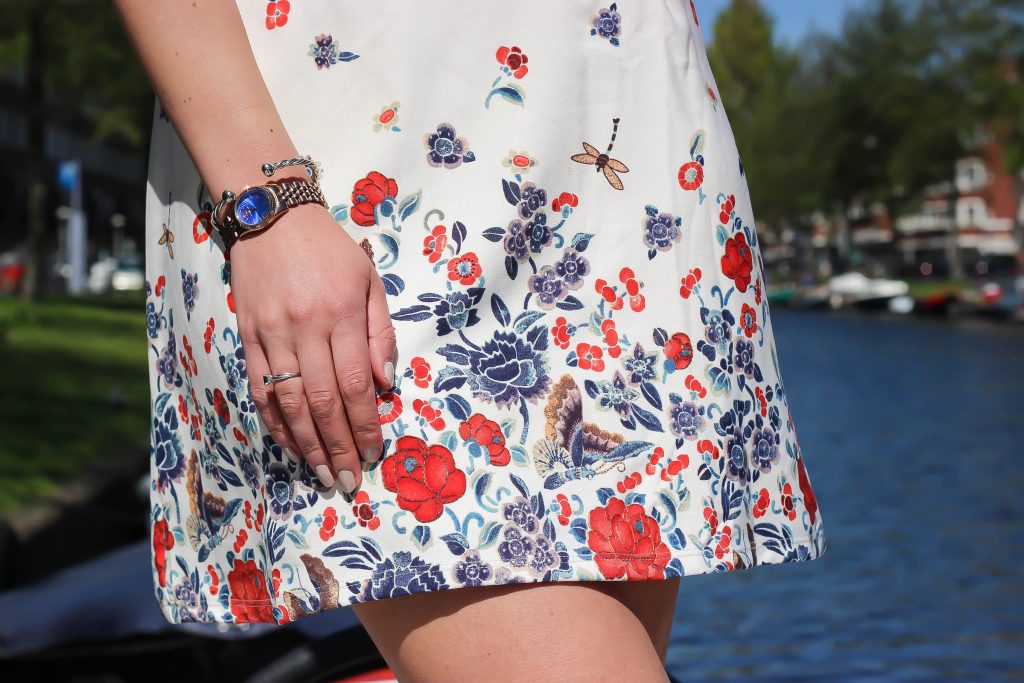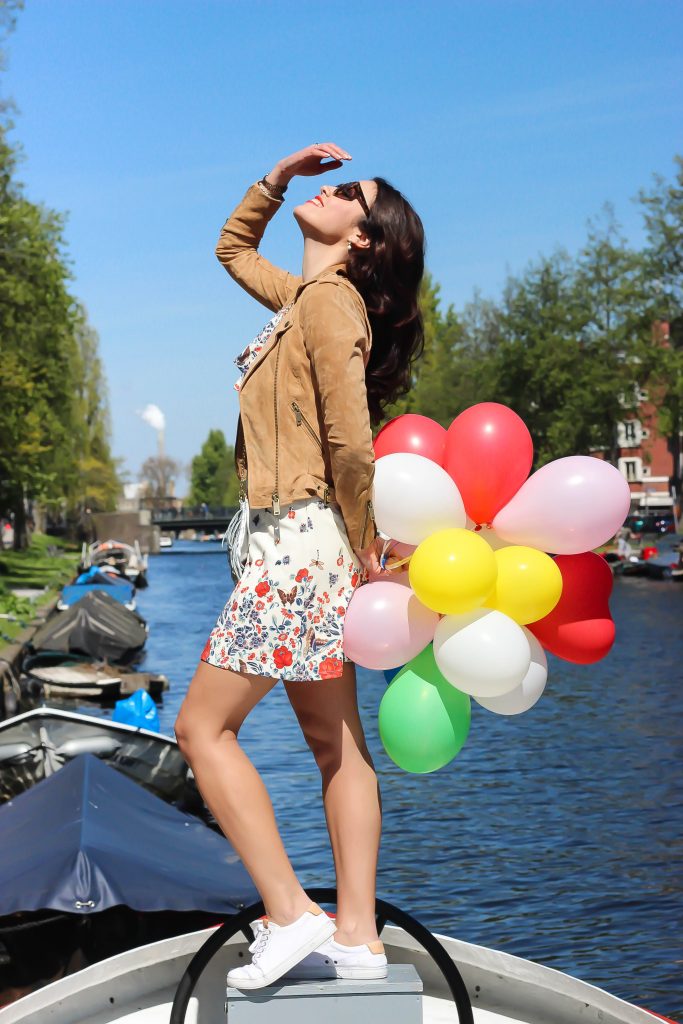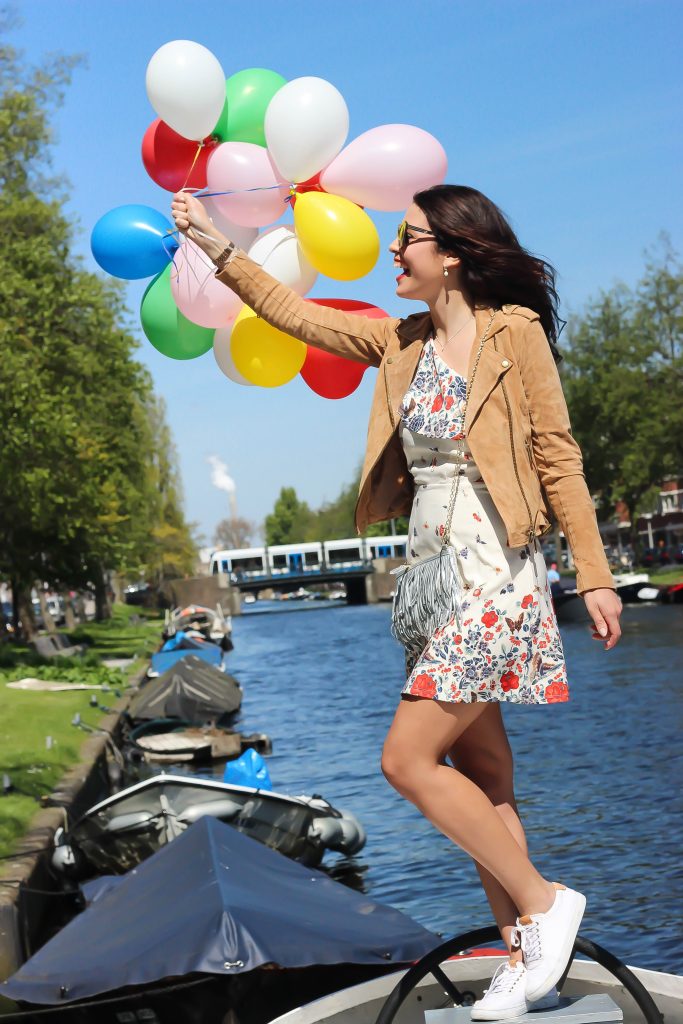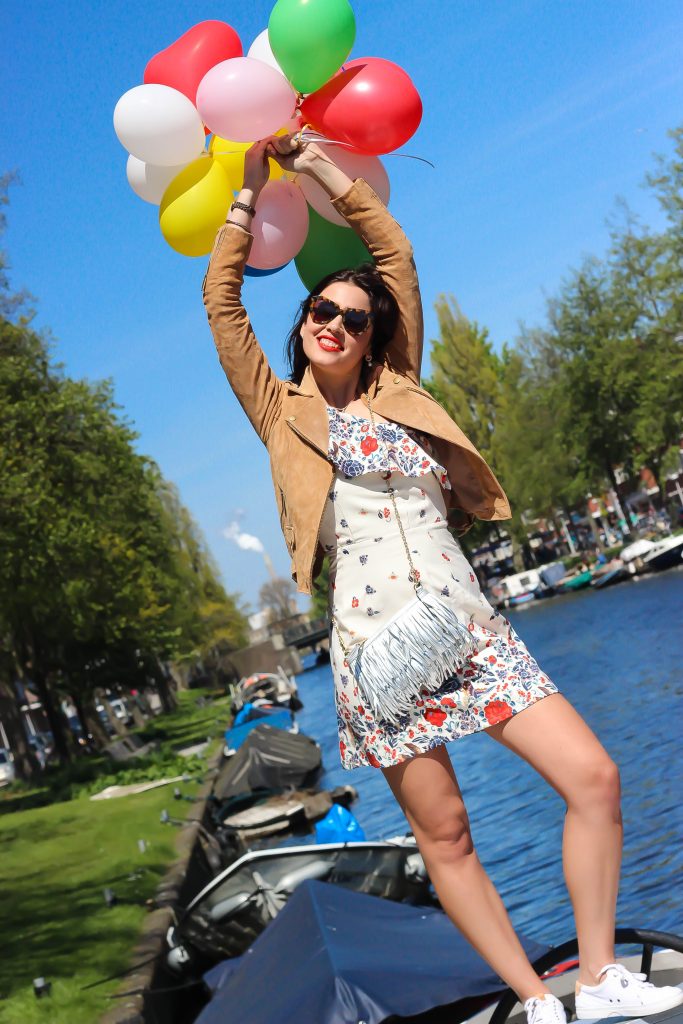 What I'm Wearing: Oasis V&A one shoulder dress, Oasis suede jacket, Syou sneakers, Karen Walker Number One sunglasses, Michael Kors watch
Photographer: Tatiane Kozijn | Instagram: @tatianekozijn
Location: Amsterdam, The Netherlands