Let's get a little bit more personal here on FashionContainer, shall we? From now on you'll find a new Photo Diary here every week. I planned on posting this diary yesterday, but my plan was sabotaged by the power being switched off all of a sudden. Pinch dark room, no internet. Ugh. So here's what I've been up to…
As to my Instagram account, from now on you'll see more daily (live!) updates. Perfectionist as I am, I always wanted my feed to look super clean and and colour coordinated, but then it suddenly dawned on me: Instagram isn't meant for that. It's a lot more interesting for you guys who follow my blog (and me for that matter) to see what I'm doing right now at this very moment. It's easier to feel connected that way, no? So let's start right now. I'm sitting at my dining table wrapped up in a woollen cardigan and I'm about to cook dinner!
If you're not following me on Instagram yet, you can find me at @fashioncontainer. I'll make this the ultimate place for you and me to stay connected, so if you want to chat or ask me anything; you now know where to find me.
Watch this space. Lots of cool content will go online in the next couple of days!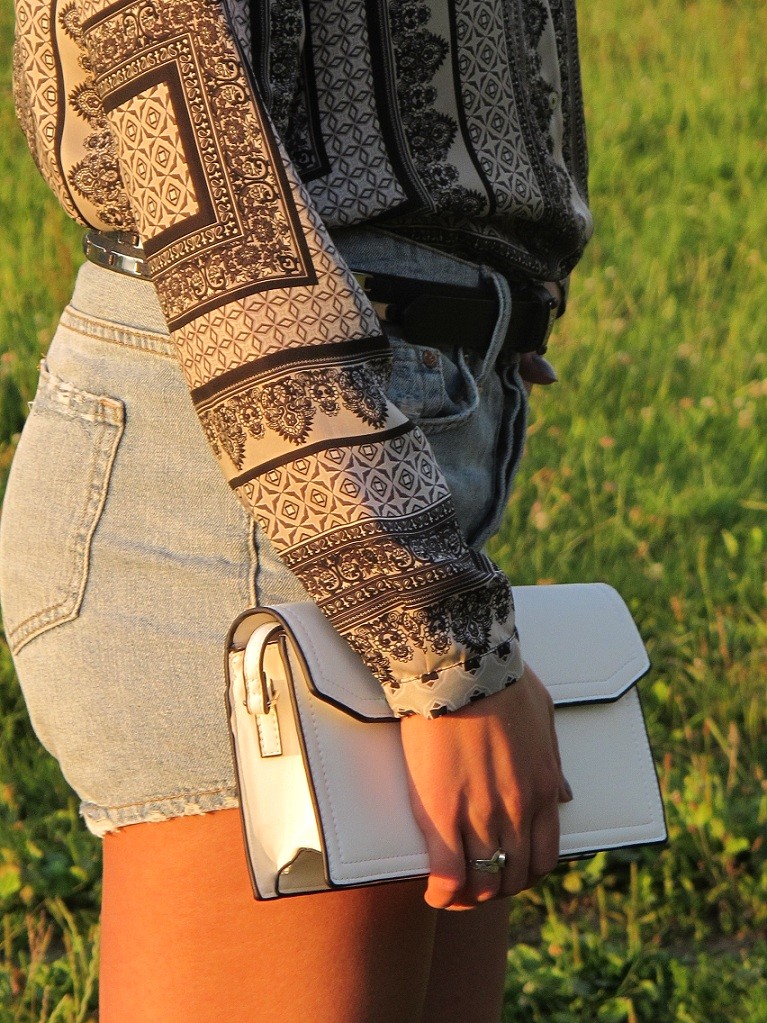 – Beautiful winter day at Cottlesloe beach last weekend. There's nothing more refreshing than a walk on the beach while it's a little chilly.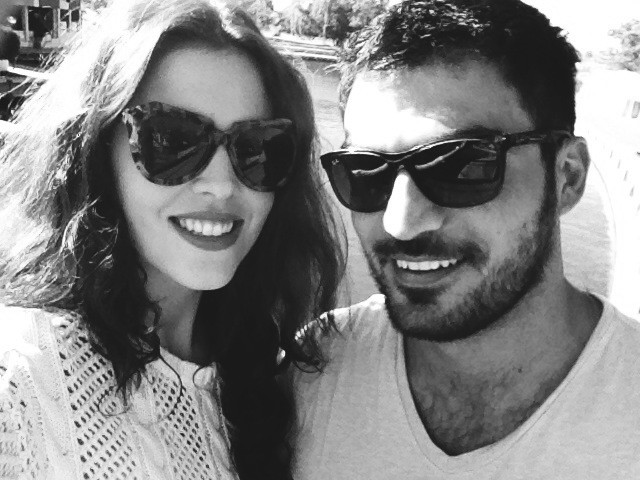 – My usual partner in crime (and photographer!) Hassan. Taking selfies after we finished shooting this look.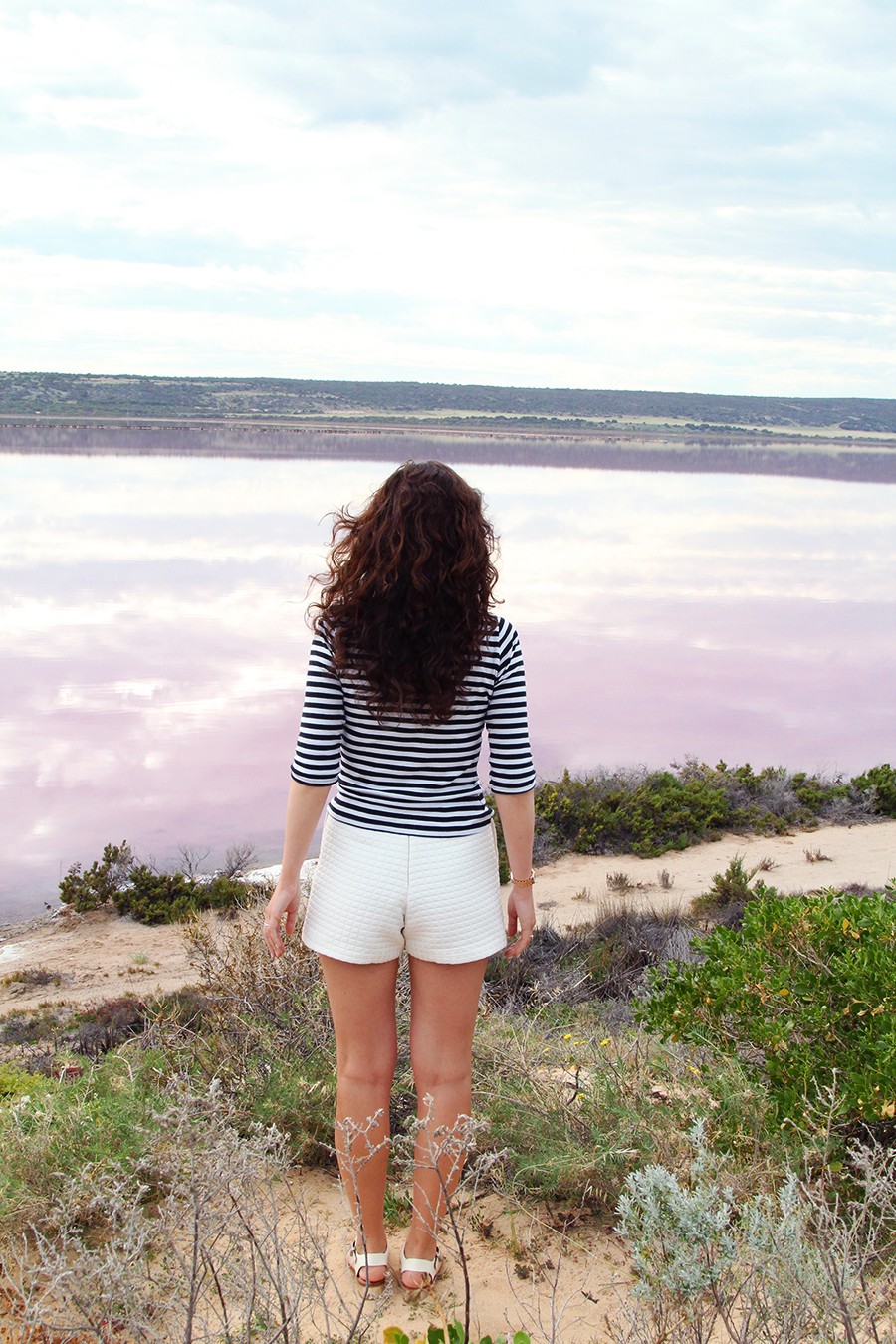 – Coffee first, always. I've spoiled myself a little bit lately with drinking coffee's out every day.
– After shooting last weekend Hassan and I drove down to the beach for a refreshing walk and ice cream. I changed my Asos booties for these flats with snow leopard print from Sportscraft.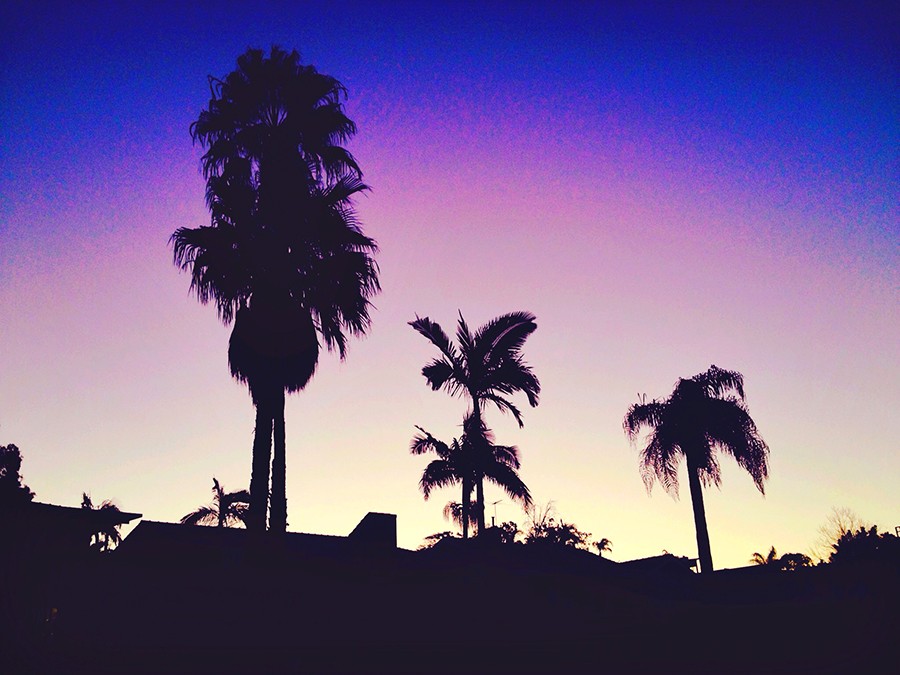 – I live very close to the beautiful Swan River. I went for a walk in the early evening and the sky looked amazing!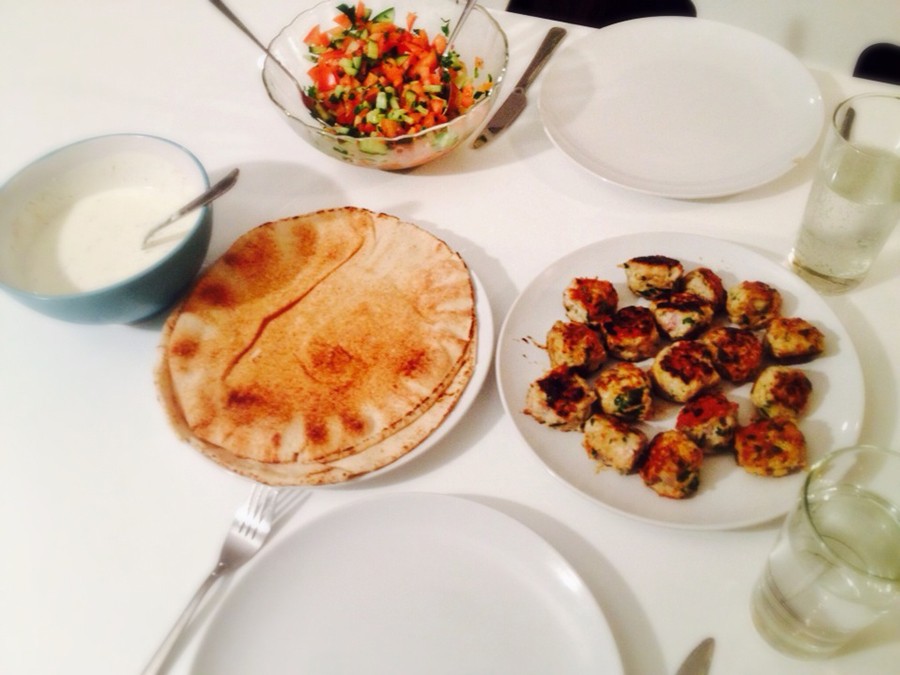 – Home made dinner! These are chicken meatballs with a tomato-cucumber salad, yoghurt dressing and Lebanese bread. Super delicious and easy to make.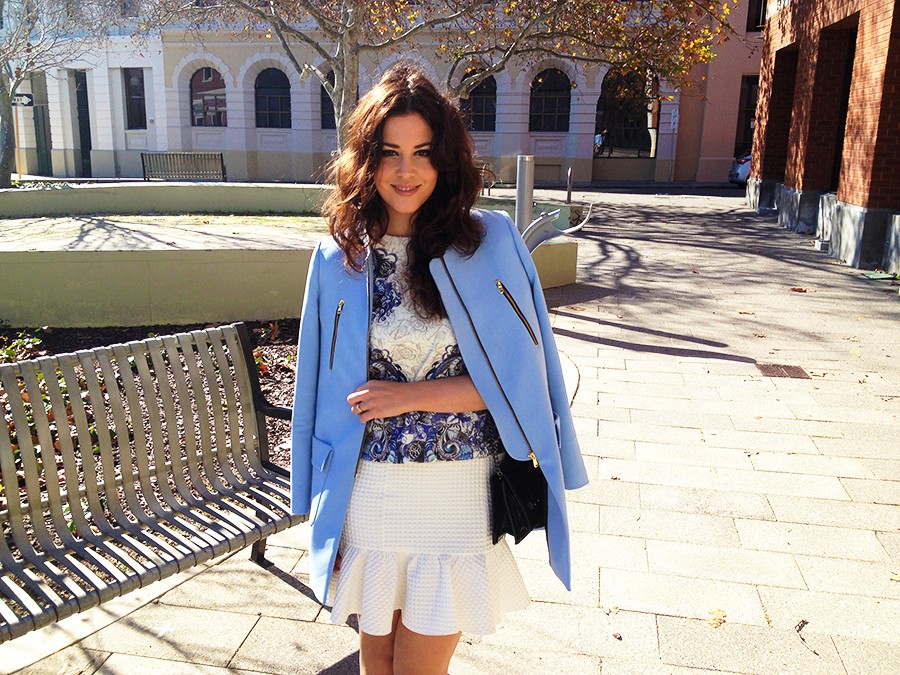 – A little preview of what's coming up on FashionContainer this week. Don't be fooled, this isn't actually a skirt, it's this Asos dress. You didn't expect that, did you?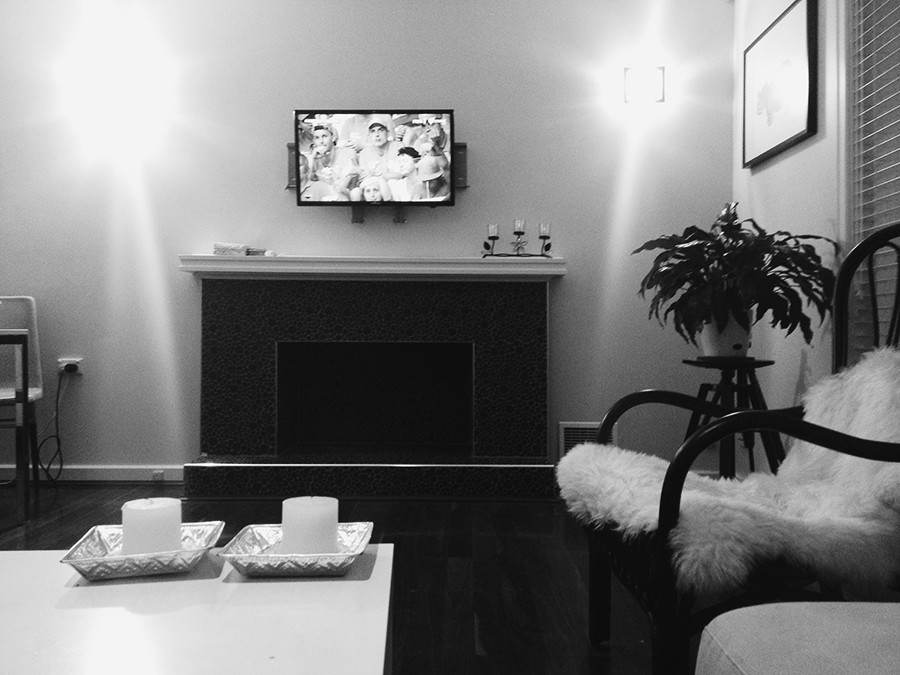 – Watching the world cup! I've never been more homesick than during the last few weeks. The atmosphere in every Dutch city when the Netherlands wins a game is just impossible to describe and it made me so sad I had to miss out on it! Just for this feeling (Watch the video from 0:33). Let's just not talk about the fact we lost to Argentina. Boo.
– Pretty palm trees when on my way to the mall during my lunch break. I know, it's getting a little too cheesy, I'm posting such pictures on my instagram all the time, but I just love it.
– Super delicious brunch at Toast in East Perth last weekend. Simple, but oh so delicious. I'm definitely going to try making this myself at home.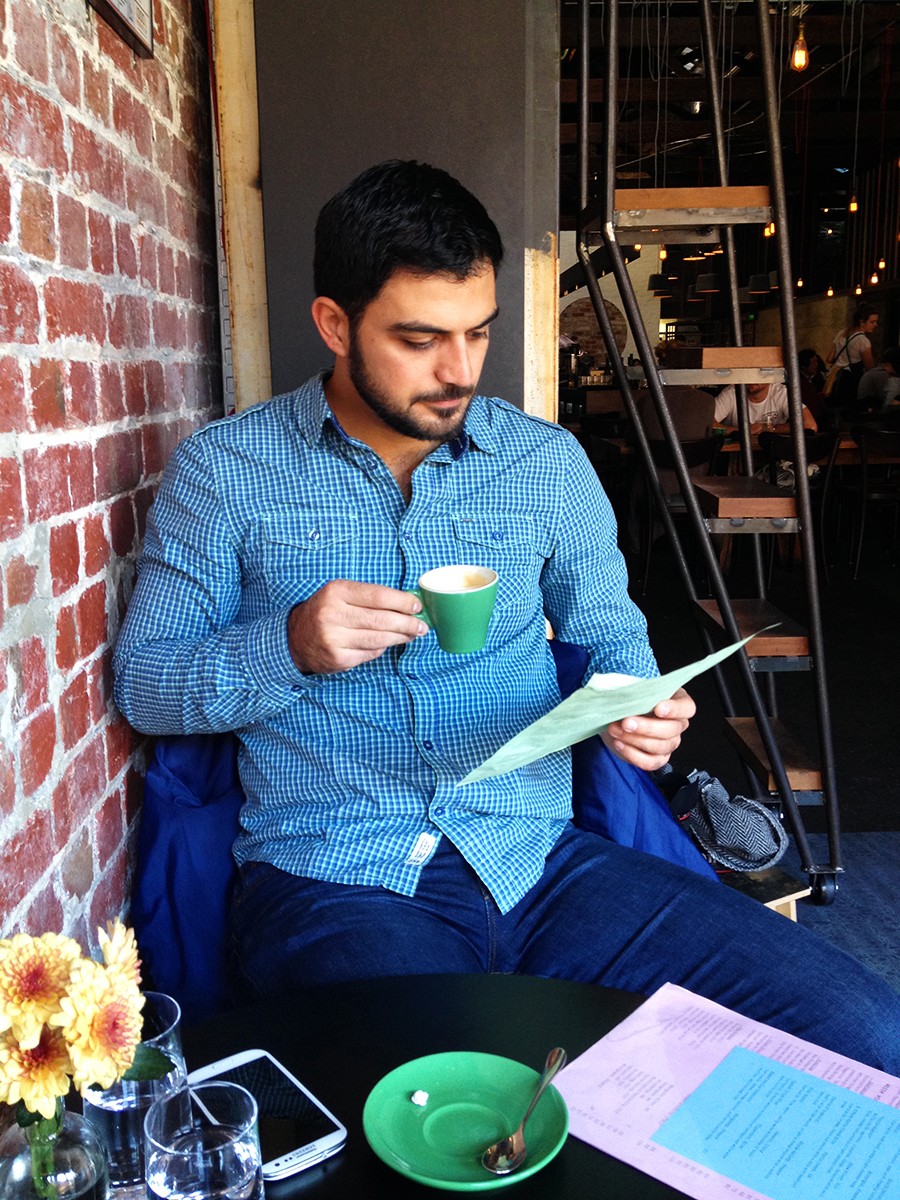 – The boyfriend (or fiancée actually) checking out the brunch menu at Bread in Common. We usually shoot for FashionContainer during the weekend and while exploring cool locations for our shoots, we also made it a ritual to try out new places for brunch. A welcome weekend treat, for sure.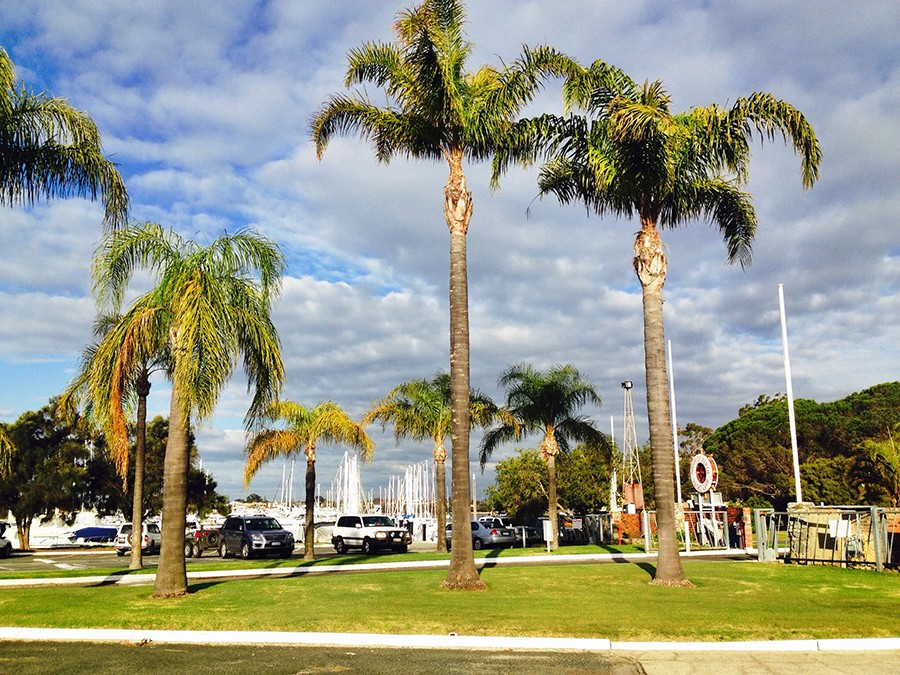 – Went for a bike ride on Thursday afternoon after work and came across the harbour and these pretty palmtrees. Not bad, huh?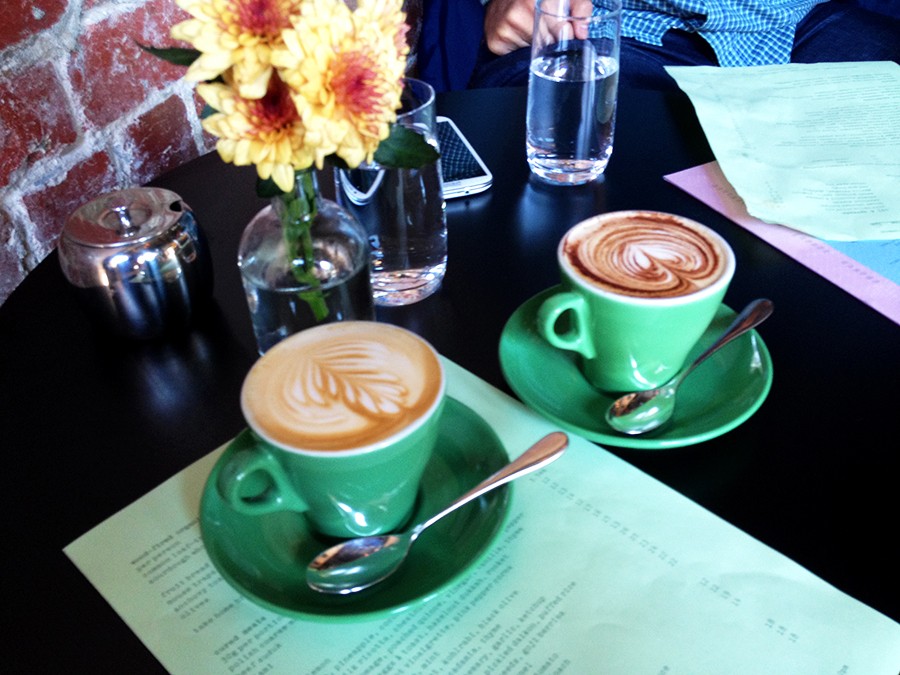 – Brunch at Bread in Common in Fremantle this weekend. Great coffee & food, definitely worth a visit if you live in the neighbourhood.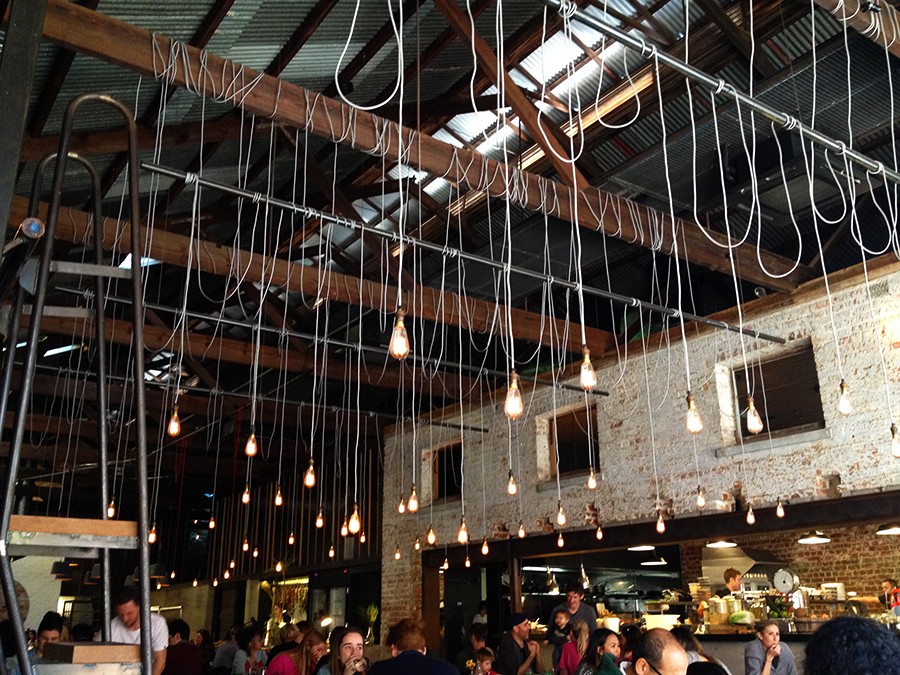 – Cool interior at 'Bread in Common'. How genius are those lights?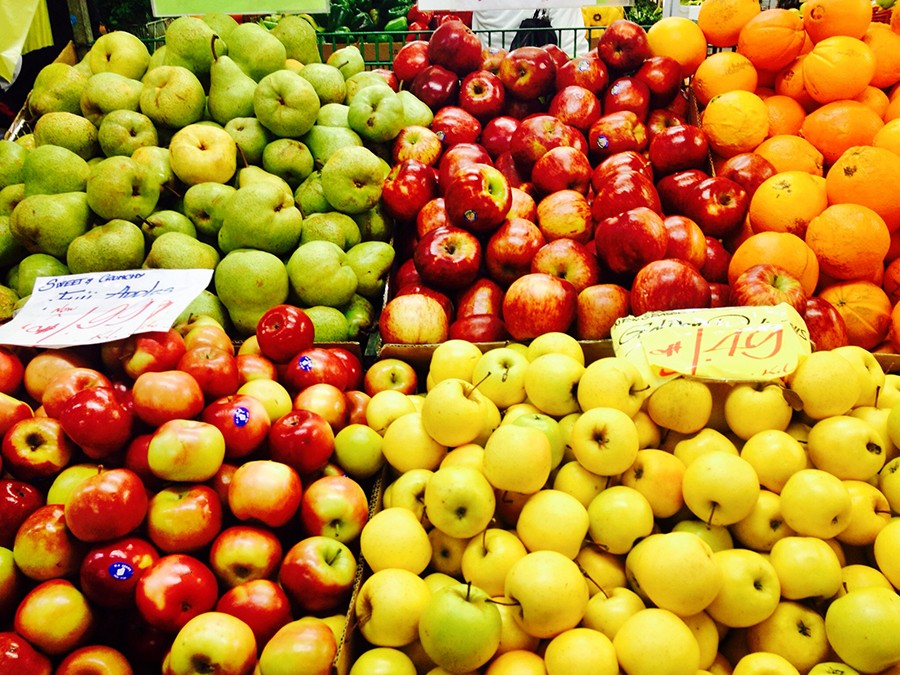 – Fruit & Veg shopping at the Subi market. I used to my shopping here all the time because I lived in the neighbourhood, now we live much further away. Yesterday before Hassan and I went to play soccer with friends (we hire a court every Sunday) we bought lots of fresh fruit and vegetables for the week.
Shop what I'm wearing:
[show_shopthepost_widget id="154975″]