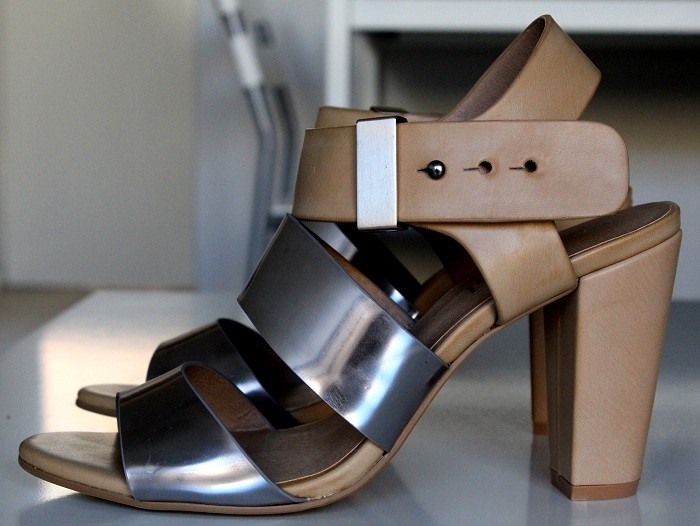 Aren't these shoes just completely awesome? I'm pretty sure this pair will make its appearance on the blog very often. I've been looking for the perfect pair of nude coloured shoes for quite a while and I think the the combi of silver and nude is just perfect.
This pair is actually from Sportsgirl, but did anyone notice that the shoes are an exact copy of the Yelena shoes from designer Sam Edelman? Check it out 
here
.
This morning I've had a job interview at Saba, a pretty amazing Australian clothing store. Check their website 
here
. Yes, I have a job at the Taka Los Angeles store already but I want to work more hours that's why I'm looking for another job. I hope i'll get the job, fingers crossed! Professionally talking I've been having some amazing weeks. I've met a lot of new inspirational people who are involved in fashion, I've agreed on a collaboration with an Australian jewellery designer that I absolutely adore (more about that later). But, most of all, I've got this positive feeling that Australia is going to bring me amazing things career wise. So excited about everything, I think this Dutchie is slowly but certainly becoming an Aussie!