Call me shallow, but the highlights of this week definitely evolved around the delivery of my order from the Outnet. I'd been eyeing this Zac Posen leopard bag since a while, but kept putting off buying it with the argument of "not versatile enough". But hey, sometimes that is just what you wardrobe needs: a show stopper of a bag.
As usual, this week involved some really yummy food again. It's become kind of a ritual for Hassan and me to go for brunch one morning in the weekend. I've grown to appreciate Australia's brunch and breakfast culture so much, it's something that people don't really do in the Netherlands. Not breakfast as such of course, but eating breakfast 'out'. I remember when I first came to Australia and had pancakes for breakfast at Dome (an Aussie café chain) and I felt like I was doing the naughtiest thing in the world.
I've been following @breakfastinperth on Instagram and I blame them for my constant urge of trying out new places. You should look at the feed, mouth-watering! Anyway, because I knew I'd be in Fremantle Saturday I used the #breakfastinperth feed as inspiration, after deciding to try out Lenny the Ox. Absolutely no regrets, it was seriously SO good. (see photo 4). I thought that after two years there wouldn't be anything new to discover in Perth area, but at Wray Avenue (where we had brunch) there are seriously so many cute café's and shops that I'd never seen before (see photo below).
I'm keeping this week's diary short today, since it's already 11.15 pm right now. The trouble with living in Australia is the outrageous time difference with the Northern Hemisphere, meaning that some evenings are used to catch up with family or to have meetings (by phone or skype) for FashionContainer. Or for both, like tonight. Whoops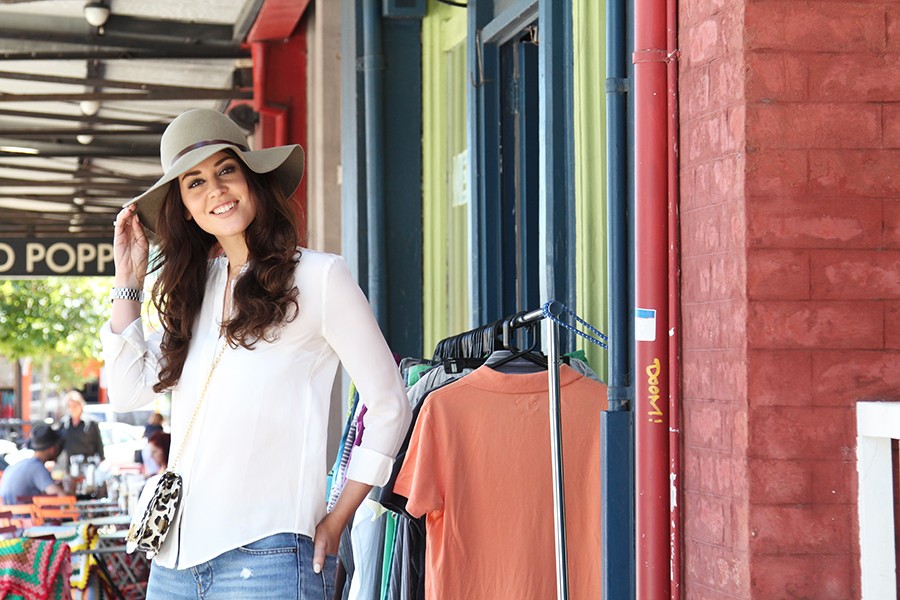 Ready to shoot this outfit (after brunch of course, otherwise I wouldn't be smiling), with my new bag and shirt. Whoop.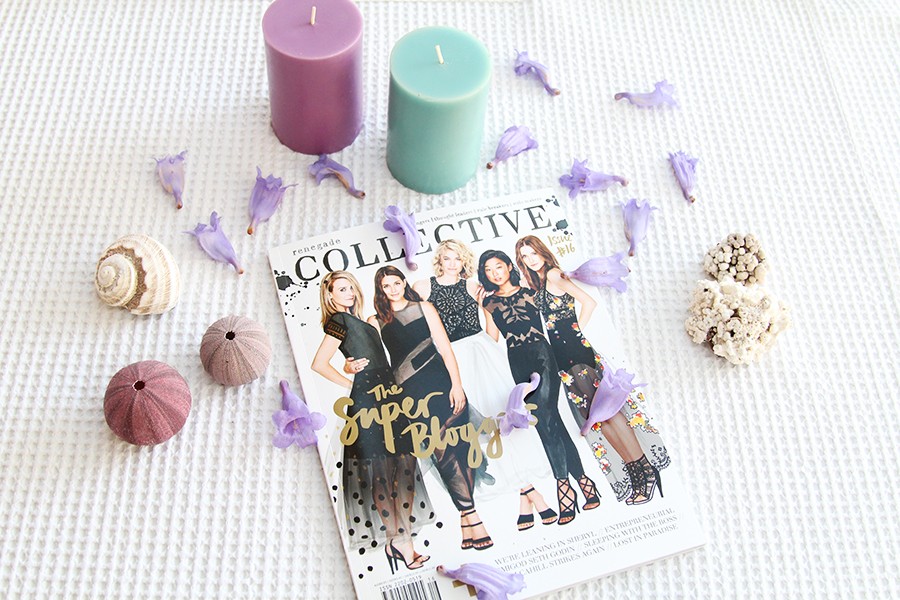 Just to spill a behind the scenes secret: the white background in this photo is actually my bathrobe. It happens to be the only crisp white object in my home that makes a good background for flatlays. Other than that, I absolutely loved this issue of the Collective. Have you read it yet?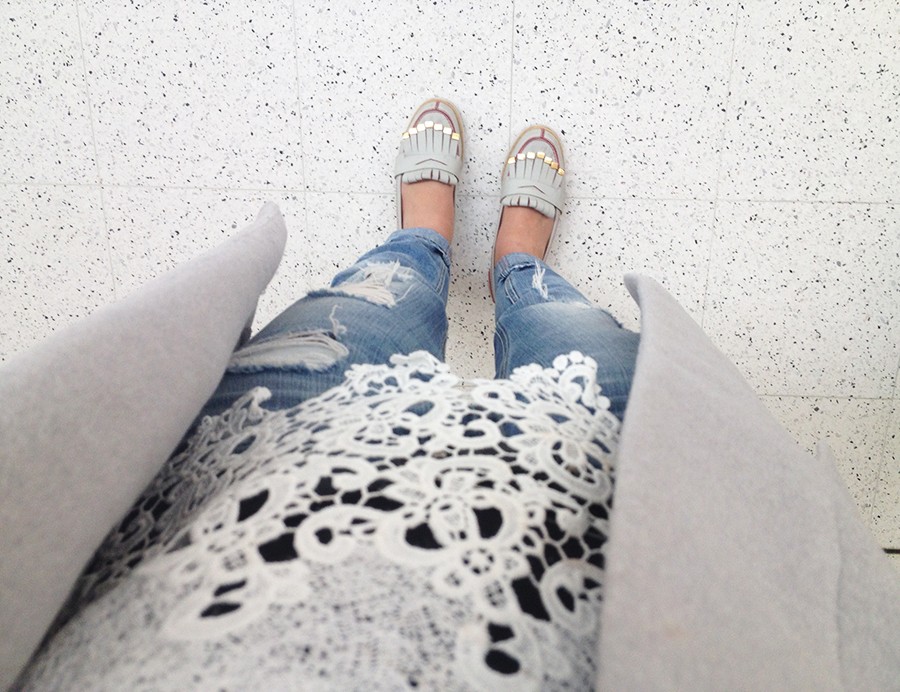 A weekday outfit, snapped during my daily coffee run. I can't help but wear this Zara lace top constantly, it's so good. They also have it in black now & I want it.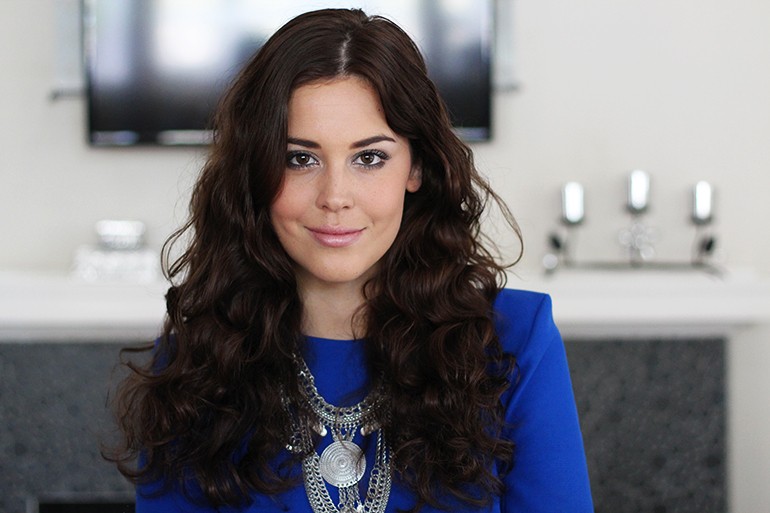 Hassan took avocado on toast (I had a taste, it was GOOD!) and I had a salad with sugar snaps, pumpkin, rocket, a light dressing and different seeds. Very beautiful flavours! Lenny the Ox in Fremantle is a must try.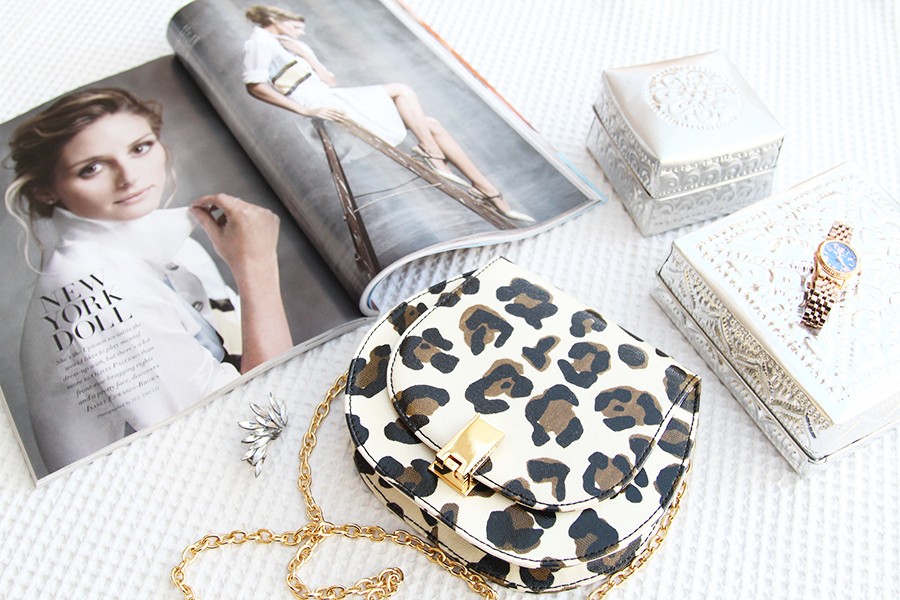 And here it is again…my new bag! Olivia Palermo looking stunning as ever in the new Harpers Bazaar. The ear cuff is new from Sportsgirl. Last week there was an offer on jewelry and I just couldn't resist purchasing a few pieces, such as this ear cuff and a few dainty necklaces and rings.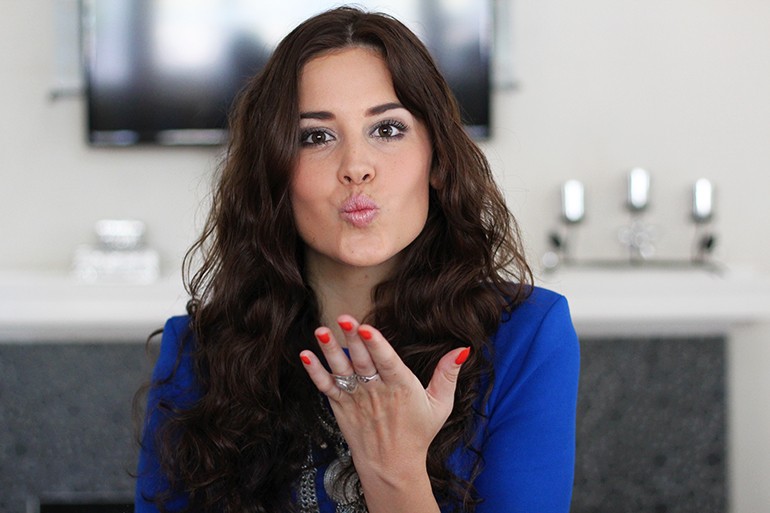 I had an early evening walk in my neighbourhood on Saturday and it was just beautiful with the Jacaranda trees blooming everywhere.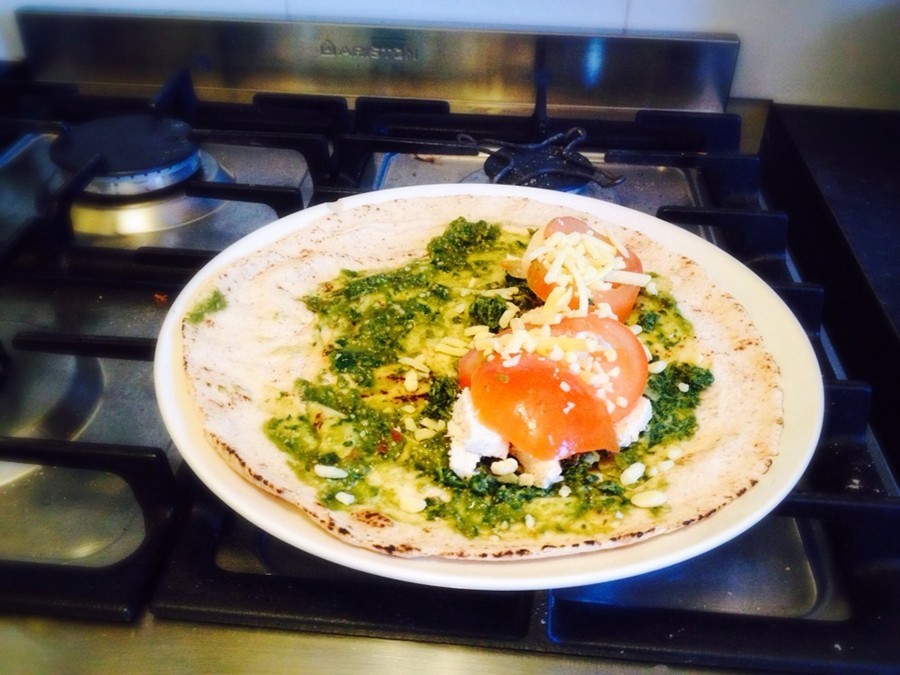 Weekend's are made for good breakfasts! Hassan made these crêpes on Sunday morning, so delicious. The weather was incredibly hot, even early in the morning it already hit the 30 degrees.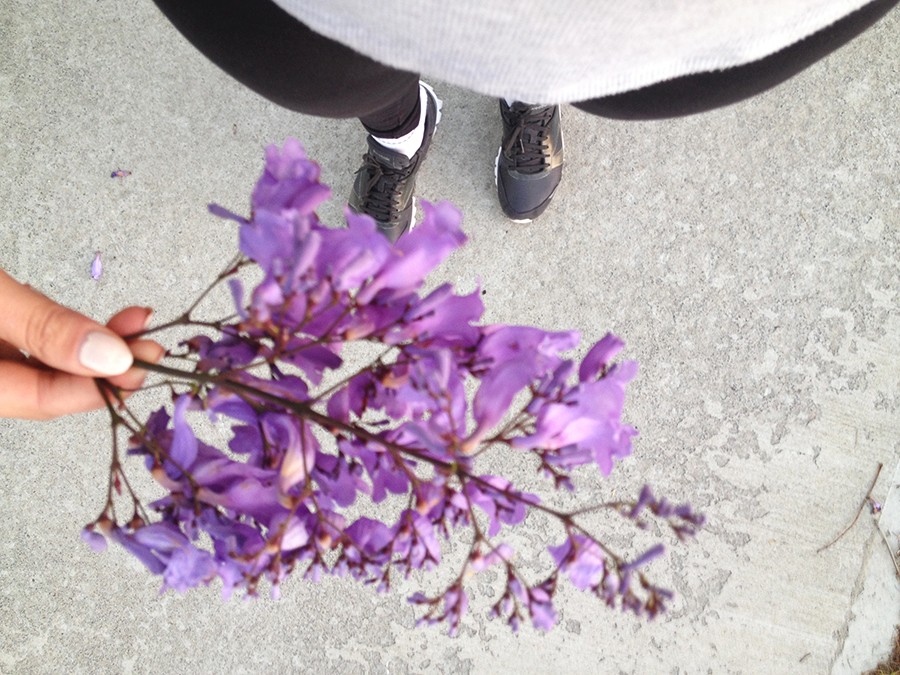 Jacaranda up close. I should have brought it home!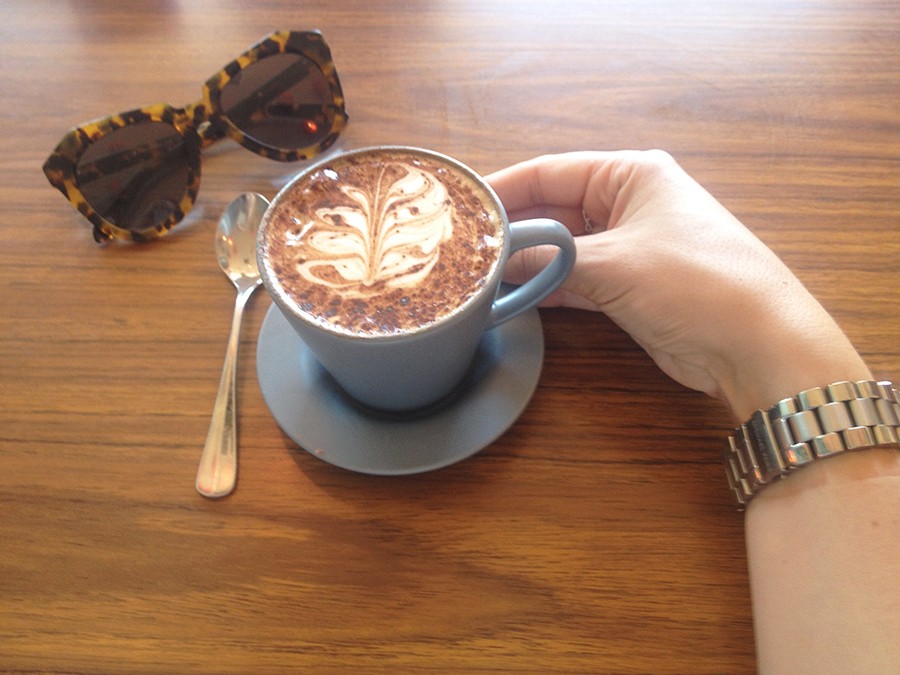 I had coffee with friends on Sunday morning in Leederville. I forgot what the name of this place was, but the coffee was good (and pretty!)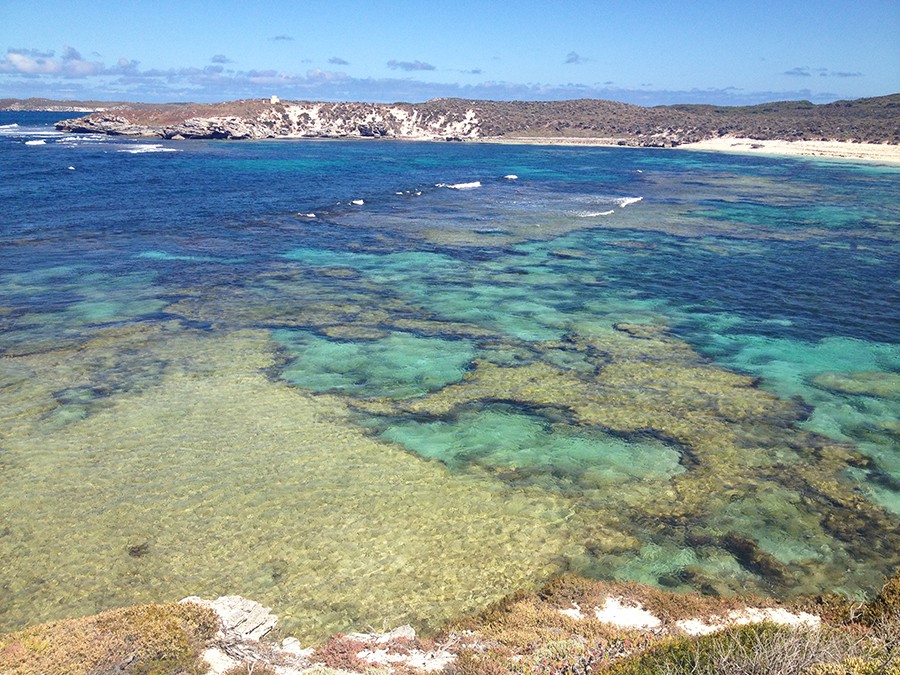 Rottnest Island last year. Hassan and I are planning a little weekend getaway to the Margaret River region in the next few weeks, which looks equally photogenic and stunning as this.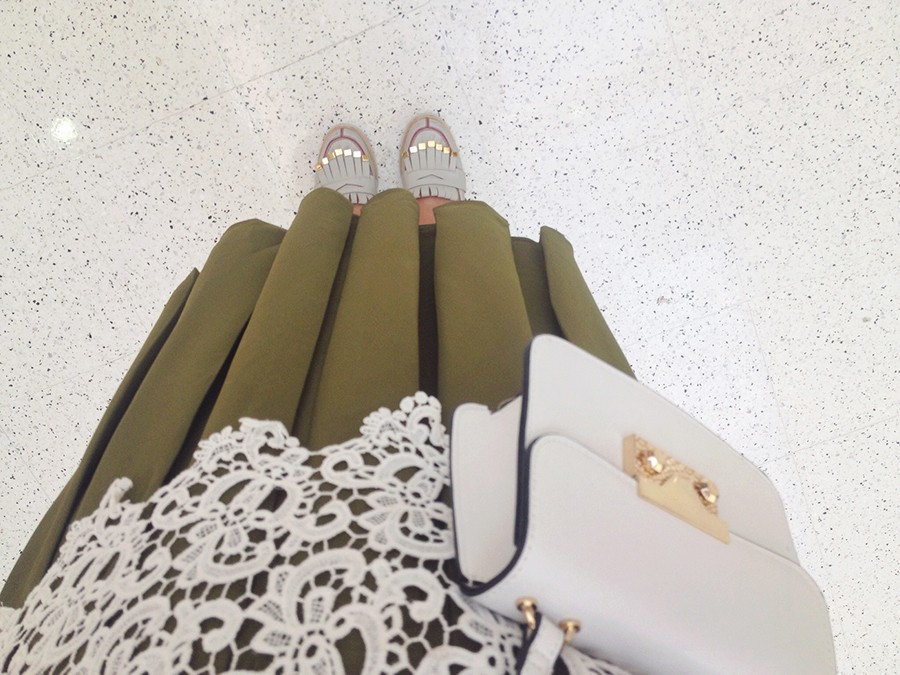 I started the day with heels (you'll see the outfit here on FashionContainer soon), but I changed for flats when we went for Grocery shopping. How cool is this white bag with gold hardware from Asos and Khaki pleated skirt?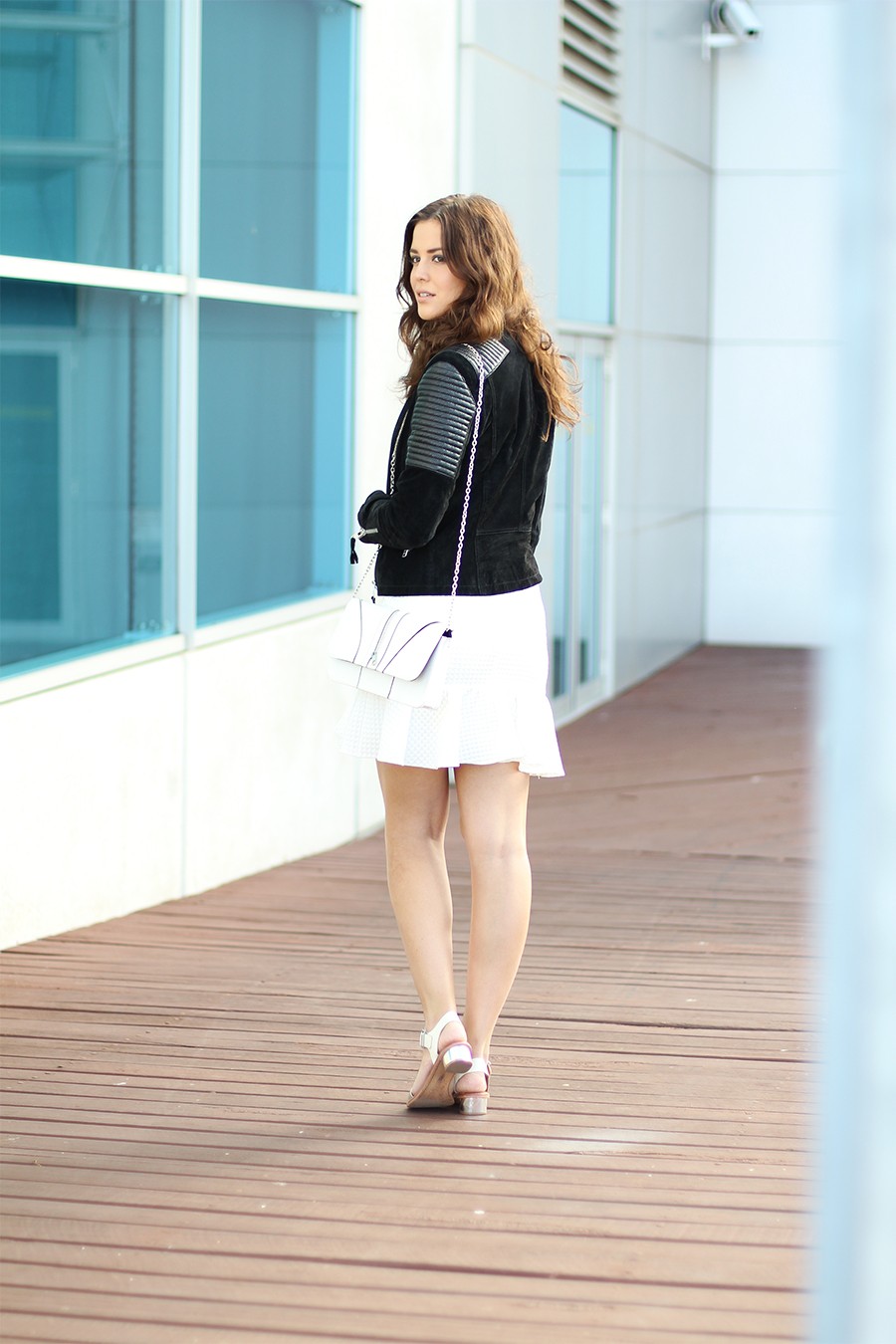 See the sandals? My holy grail footwear during an Aussie summer. Stylish, super duper comfortable and they look good with everything. Good enough reason to buy the black pair too? That's what I thought.