Blending in with nature, the subject line of this post sums it all up! In the light of the Zalando Style Icons Influencer awards, we wanted to shoot something out of the ordinary. After all, there's no way you'll impress in the 'Creative content icon' category if you don't do something a little (or a lot) out of the box, right?!
The magical island of Ibiza, its red rocks, crysteal clear sea and an outfit with a dose of both earthy and bright tones made for the perfect combo. Add on top of that a clear blue sky, lush green surrounding the bay and a bit of magic of golden hour et voila. Mission of blending in with nature achieved!
To top it all off, we ended the shoot with some final shots IN the sea, with clothes on. Luckily for me, the temperature of the water was a.m.a.z.i.n.g. The faces of curious onlookers staring made the whole scene a tad uncomfortable, but luckily the #FashionContainer team is used to that by now…
& don't forget to….
Live in the sunshine.
               Swim in the sea.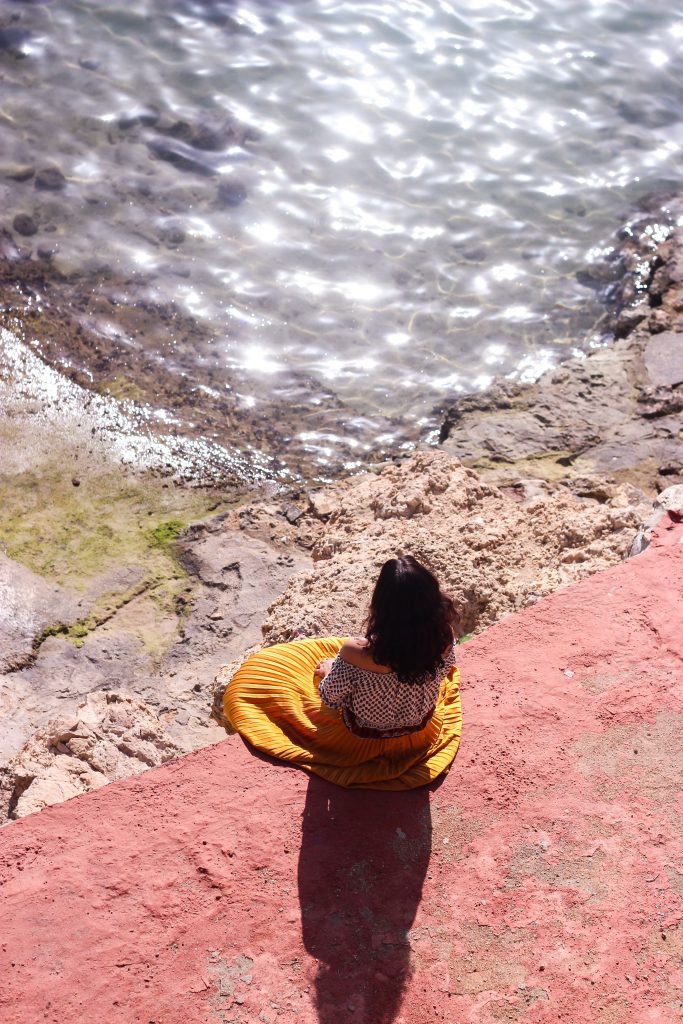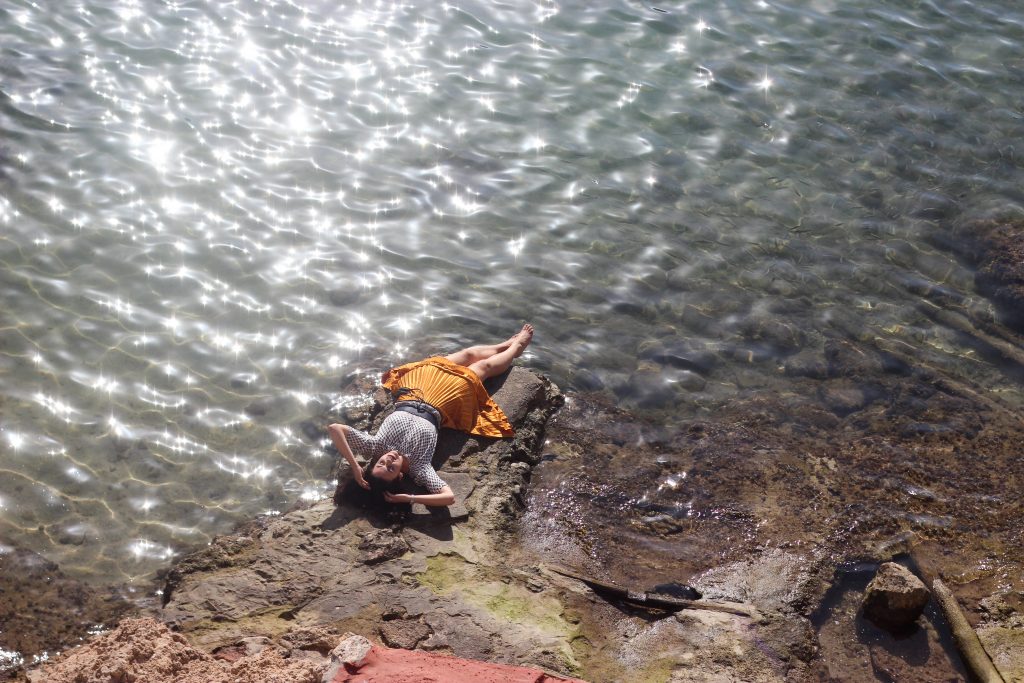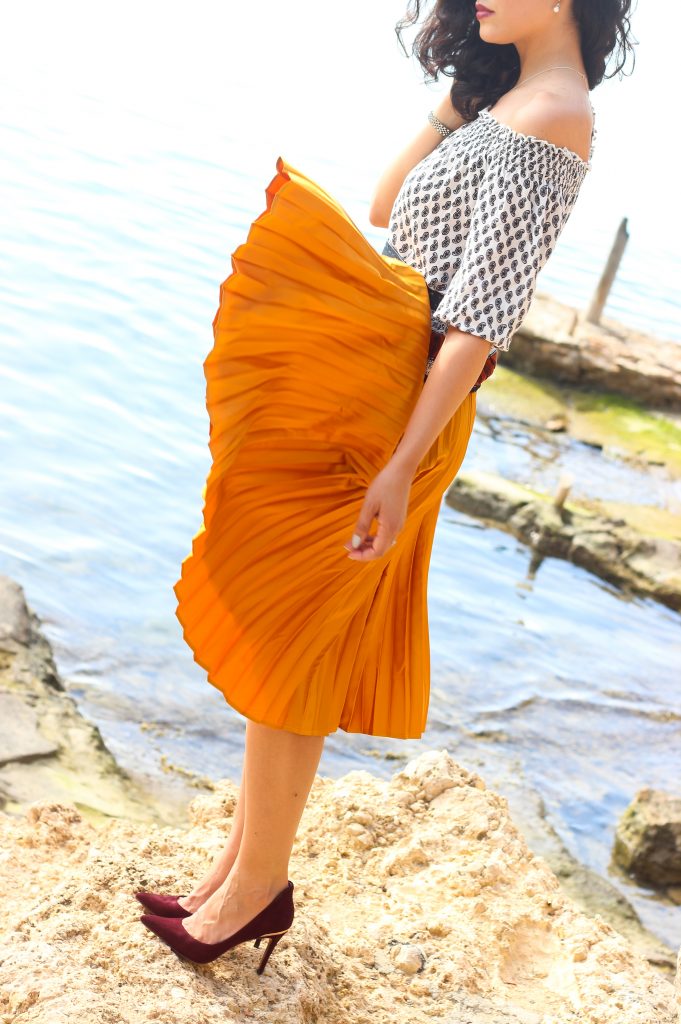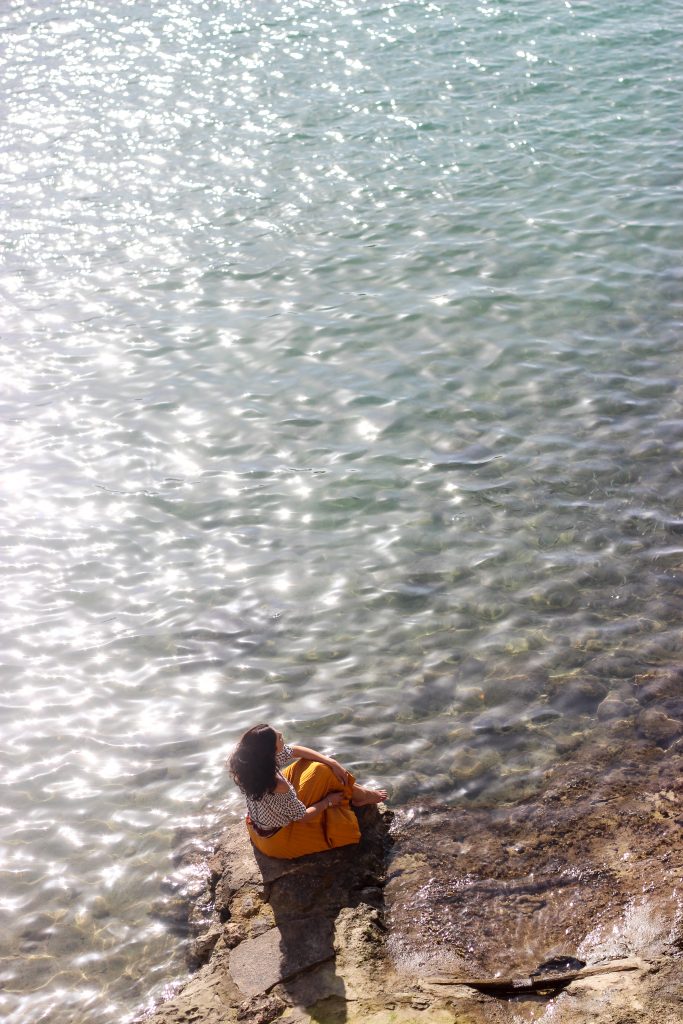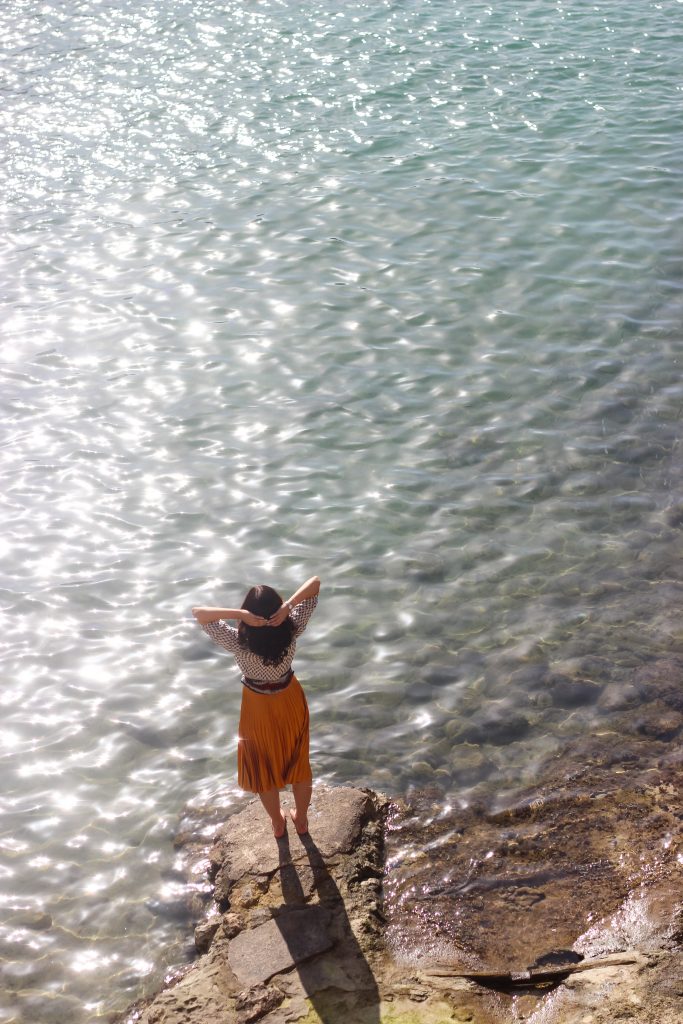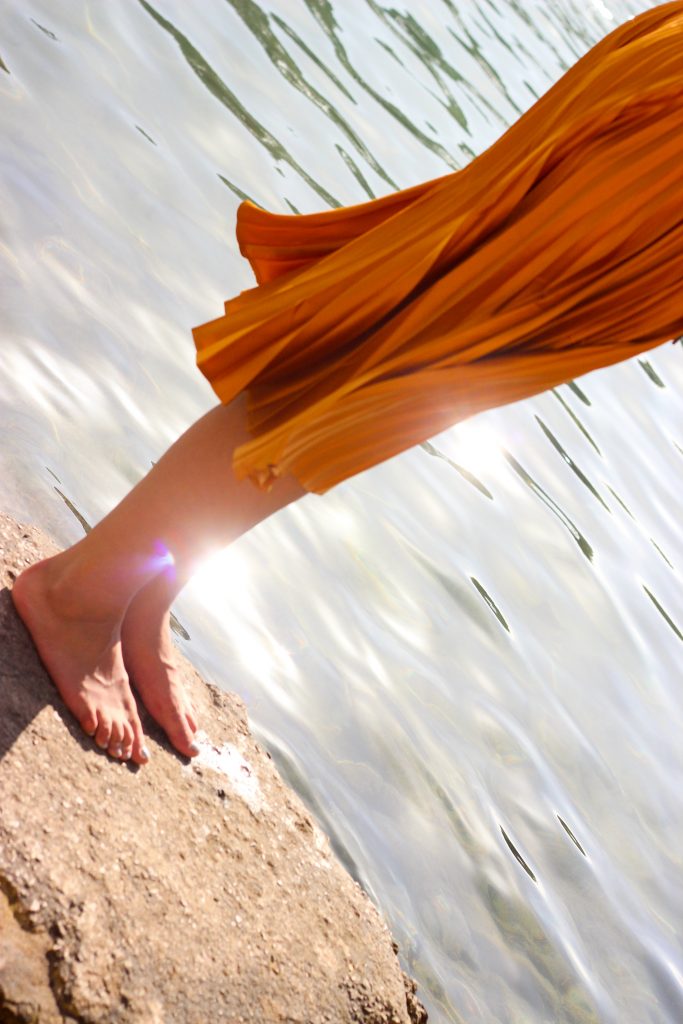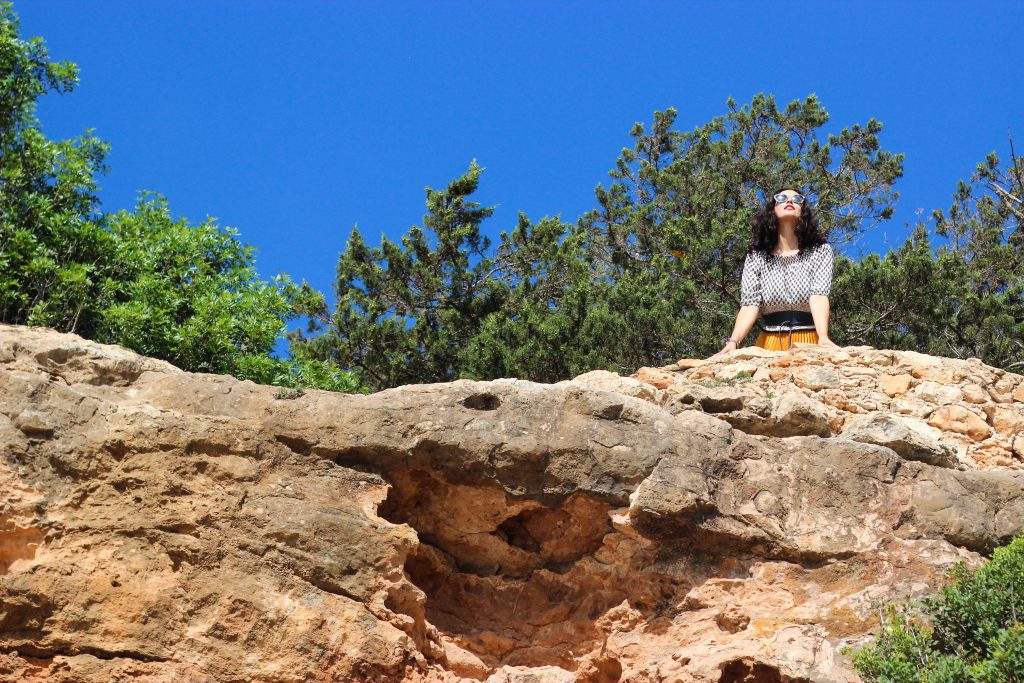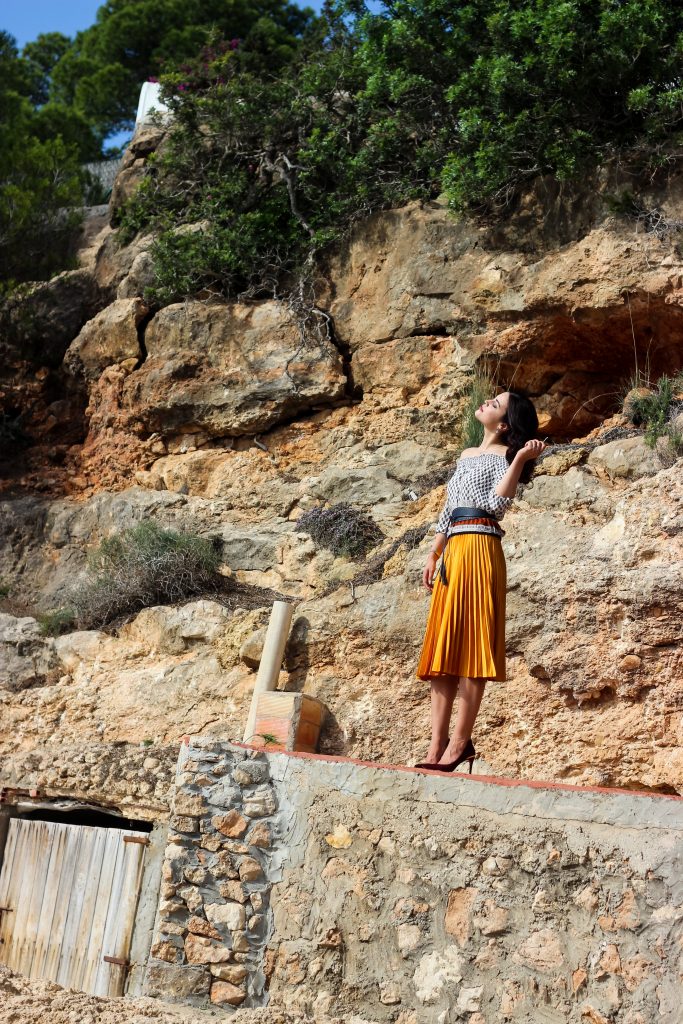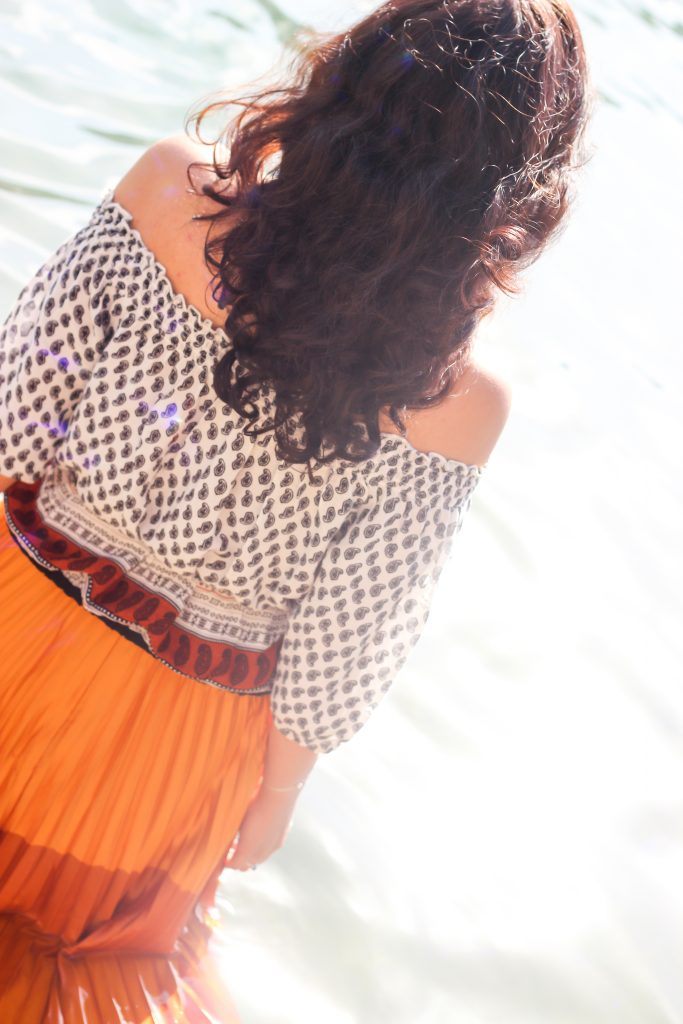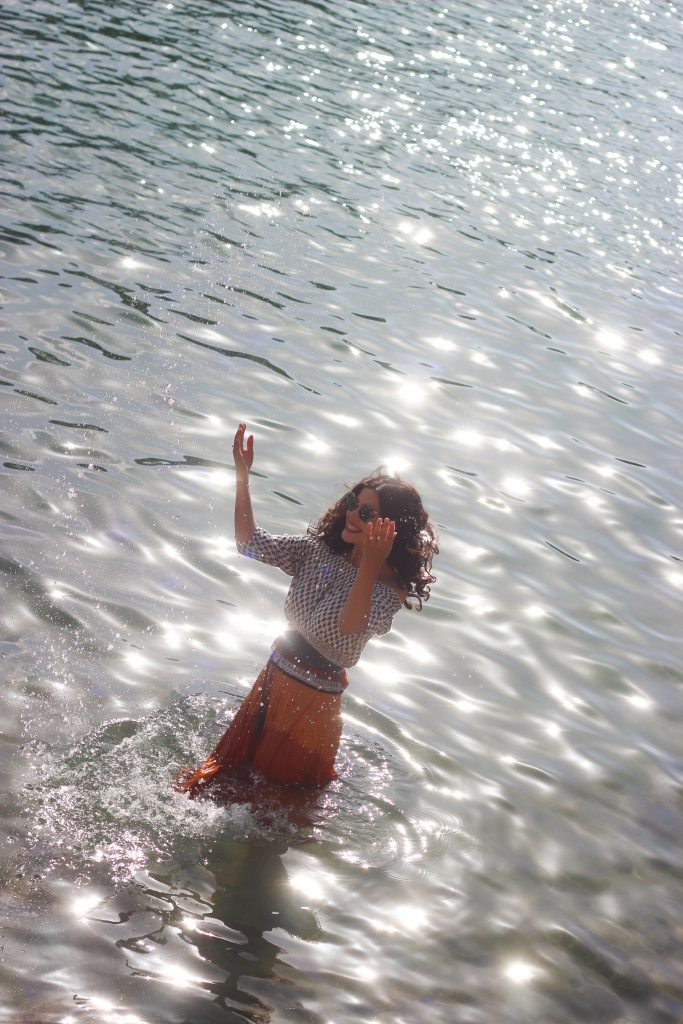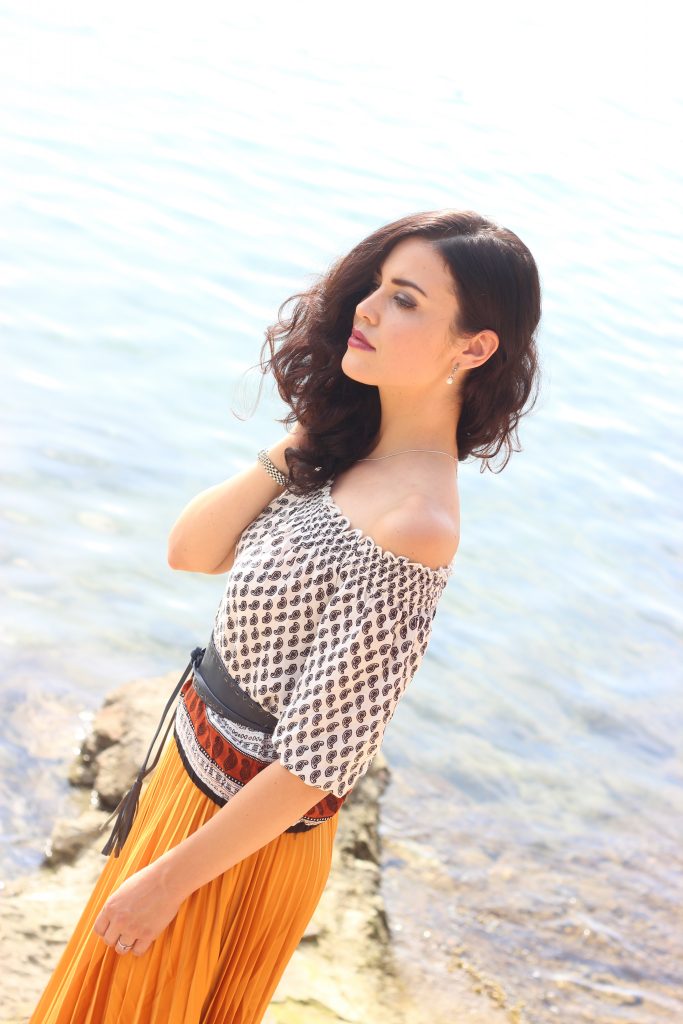 What I'm Wearing: Only off shoulder top via Zalando, Mint & Berry gold pleated skirt via Zalando, Ted Baker heels via Zalando, Naf Naf waist belt via Zalando
Photographer: Tatiane Kozijn | Instagram: @tatianekozijn
Location: Ibiza, Spain