That's exactly what wearing this dress makes me do! I love it so much, never enough lace dresses. But you knew that already, didn't you? 
We shot these pictures in the bay near to our lovely hotel in Ibiza last week. For late October, the temperatures were FANTASTIC. Also, I'd be lying if I said that shooting this project while maintaining my composure in the burning sunshine was easy. But hey. I think we did all right?!!?! Go team.
In Ibiza, all you want to wear is the most fuss-free outfit, that's why I loved wearing this dress with only minimal accessorizing and bare feet. And in all honesty, that's all it really needs.
Scroll down for the outfit details and don't forget to leave a comment.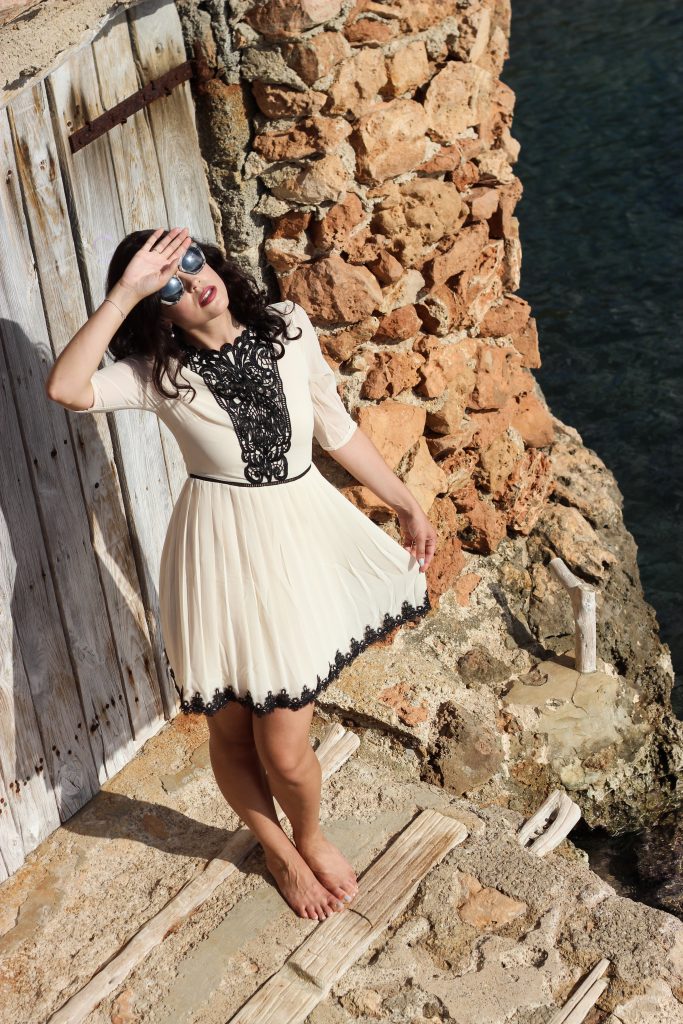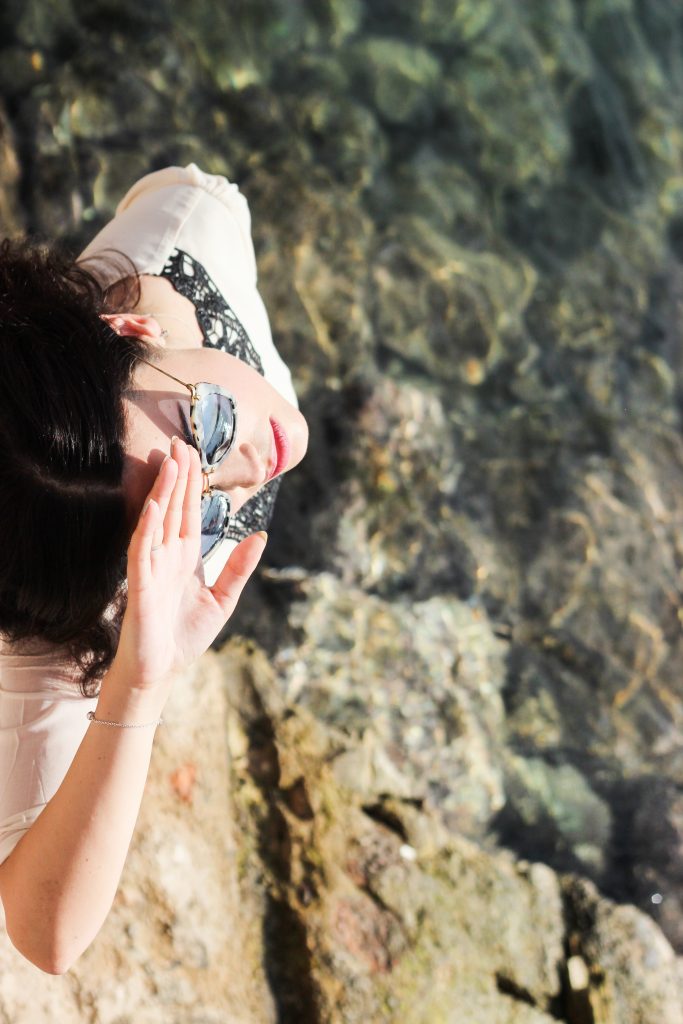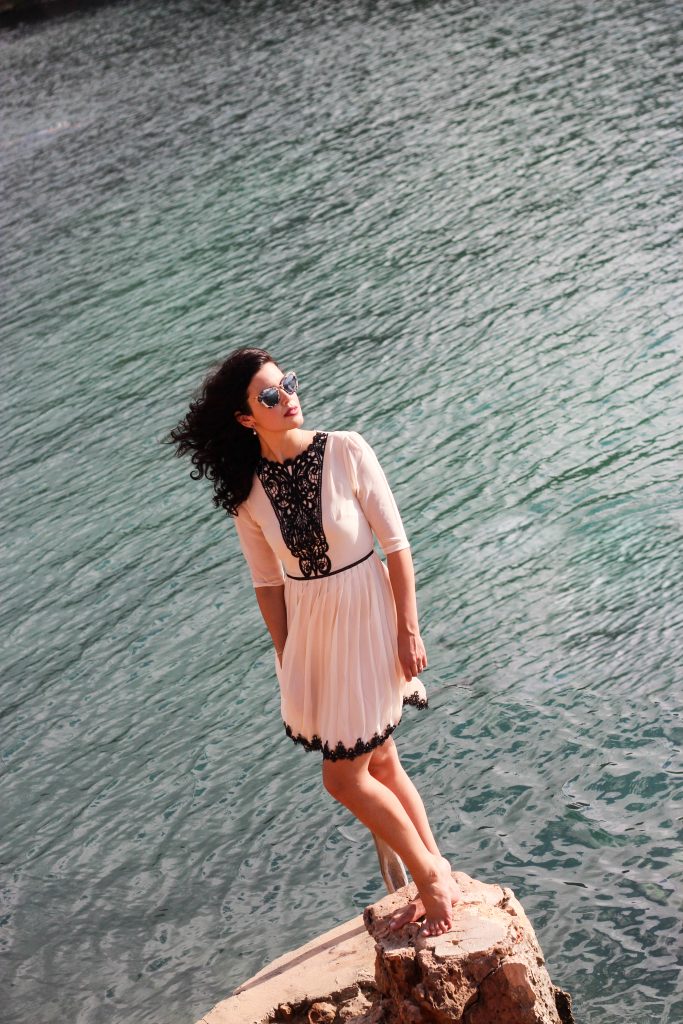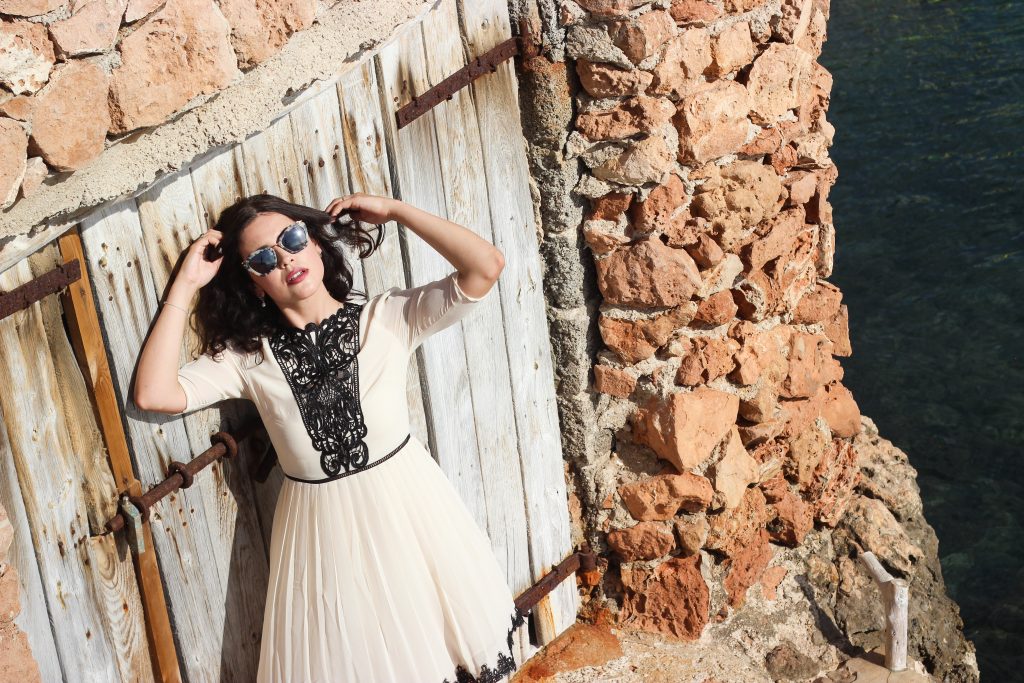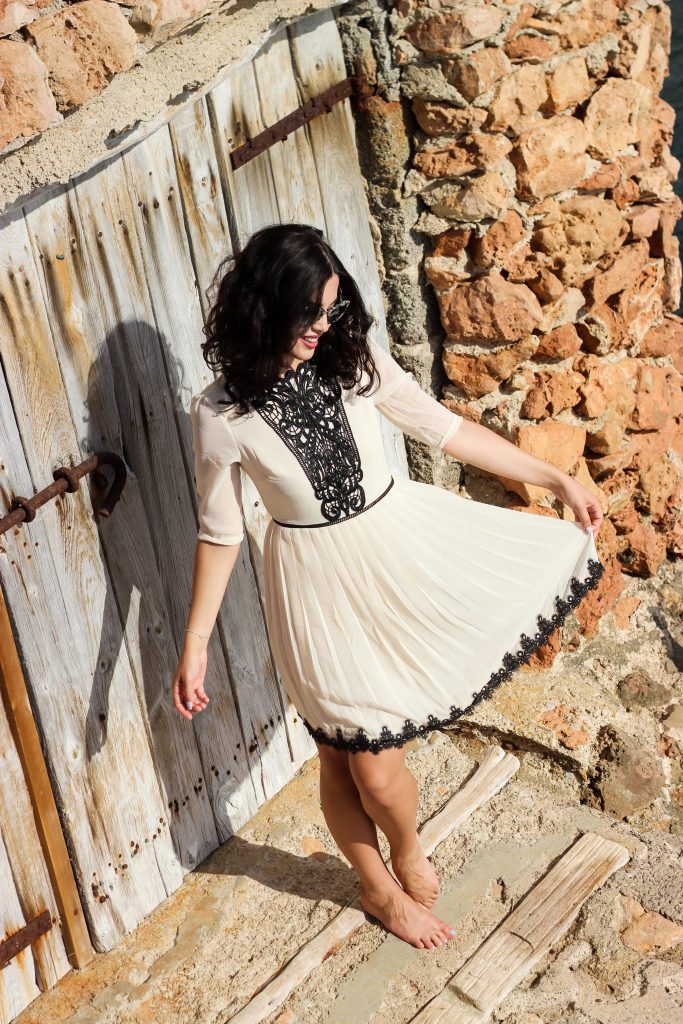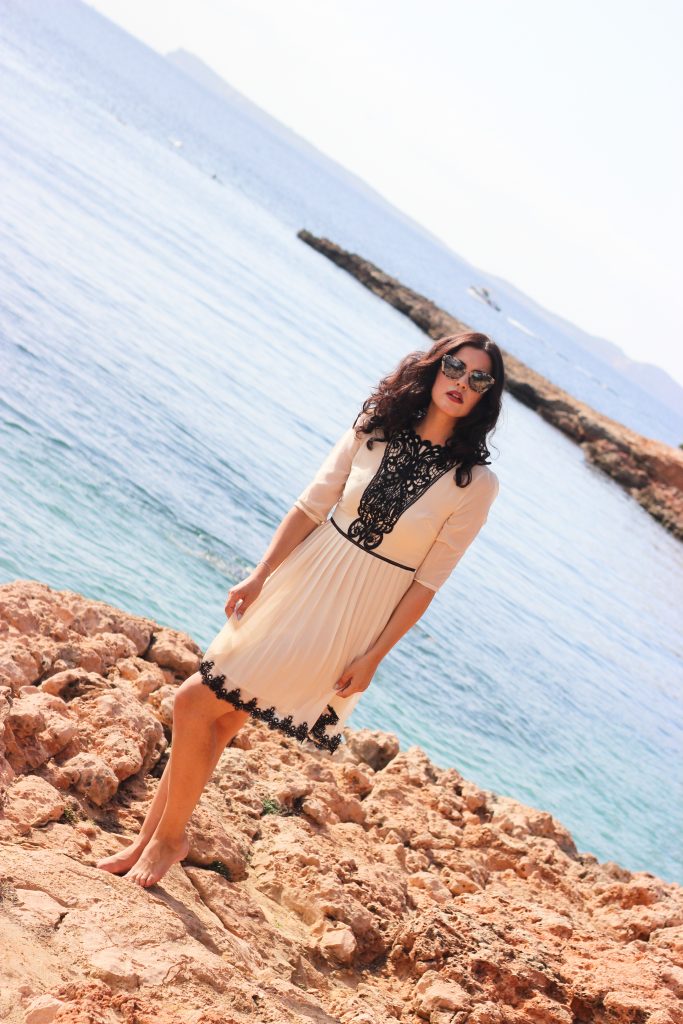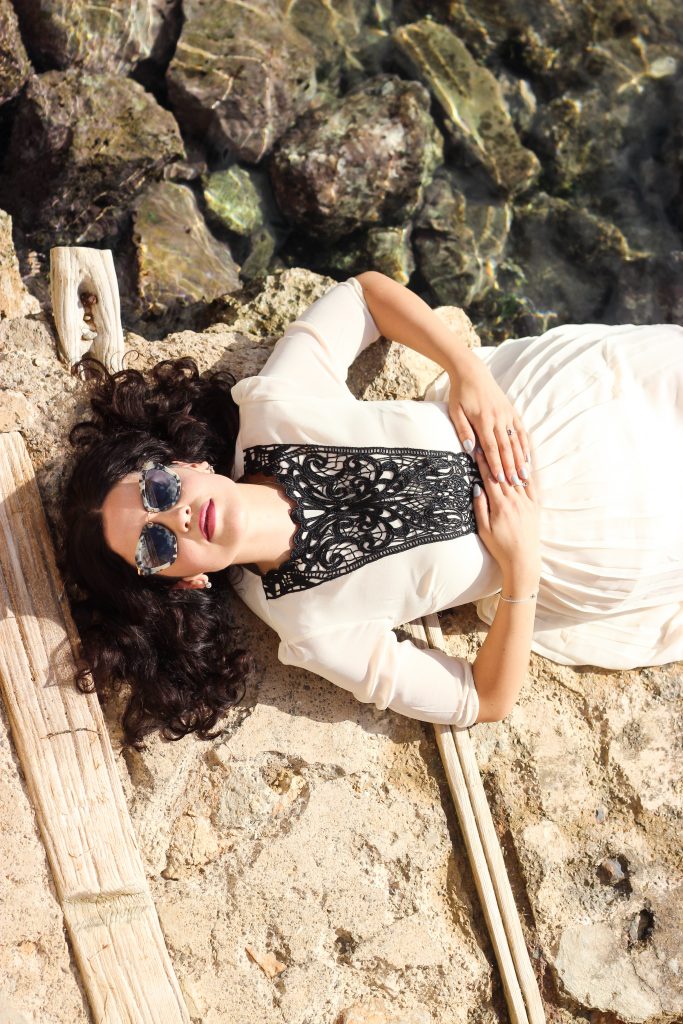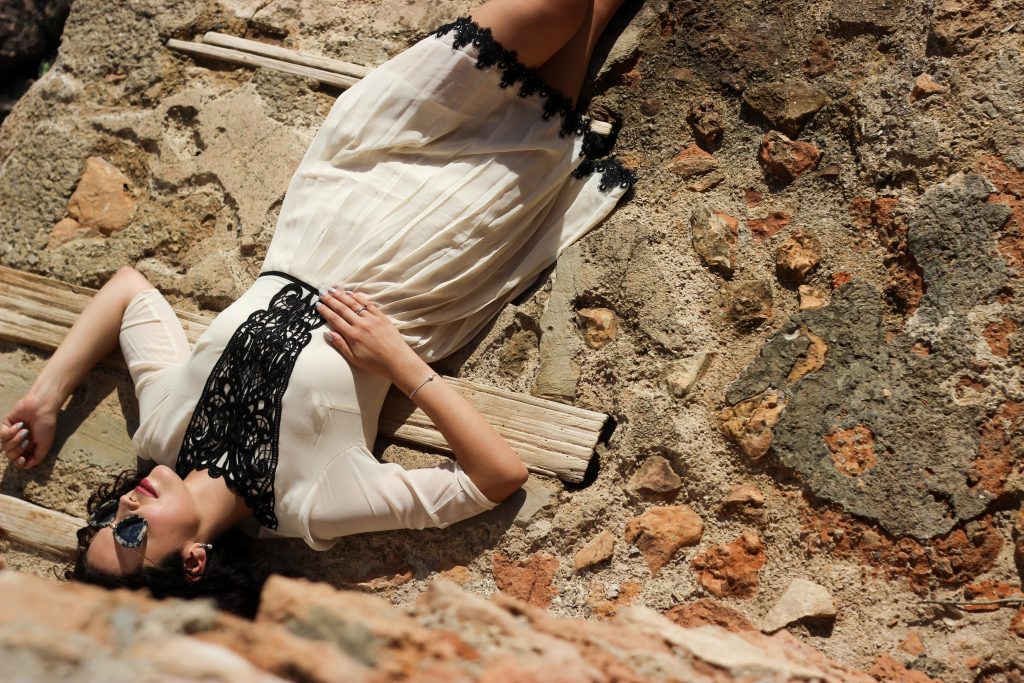 What I'm Wearing: Oasis dress, Miu Miu sunglasses

Photographer: Tatiane Kozijn | Instagram: @tatianekozijn
Location: Ibiza, Spain