So I'm not exactly sure for who I'm writing this post. For bloggers? for anyone interested? for people that are thinking to get into blogging? Any way, this post is all about the challenges that I face daily as a blogger, along with personal experiences and a few tips to help being your awesome blogger-self. Let's get started, shall we?
You're doing it by yourself. Yep, alone, alone. Blogging requires a lot of nerdy time on your laptop, which will often leave friends and family wondering what you're busy with. The concept they have how long it would take to create a blog post from A to Z and the actual time it takes is usually worlds apart. Even with Hassan being quite involved in the blog himself (he takes the photos and updates some social media channels), he doesn't quite get how long the editing, writing and finding relevant product links takes. When I'm still on my laptop at 11 pm, he often asks me something like "but what have you been doing all this time if you're not finish yet.". Even though this can be frustrating, I do get that it's hard for outsiders to comprehend how intensive running a blog really is. Nobody gives you credit for hard work either (because it's just you alone, remember), so sometimes you just have to give yourself a pat on the back  instead. Which I do all the time. And it helps.
Multi tasking. As a blogger there's always 1000 things at the same time to stay on top off. There's content to be written, emails to be answered and social media to be updated. Oh, and just when you thought you were done, your inbox piles up again and requires follow up. Because my mind is in so many places at the same time, I find it hard stay productive and focused. Something that has helped me to keep my head together in busy times, is to write a very detailed to-do list with a time frame for each task before I get started. But then again, it's also too often that I have to adjust my schedule because something urgent comes up. Like technical issues with the website, for example. This must be my least favourite thing about blogging, being a techie. Ugh.
Clocking off. Because blogging goes on around the clock, I  find it hard to switch off and be in the present spending time with my boyfriend or friends without checking emails/instagram/blog comments. I'm quite old fashioned when it comes to using my phone when I'm with people though. I'll not use it except for quickly snapping a photo. Sometimes meeting up for dinner with friends or inviting people to my place is the best way to relax, because it forces me to not look at my phone or laptop for a few hours.
2 full time jobs. There comes a stage that running a blog is a full time job itself and being able to keep up without having a breakdown every few weeks, is almost impossible. I feel that over the past 6 months the  blog has been growing so much (both visitor wise as professionally), that I often feel like it requires more time than I can actually give it at this stage. Which is frustrating. I think what's most important to stay sane, is to be realistic and to be nice to yourself. I'm still having a normal job as well, so if I want one or two evenings per week off, that's entirely normal and an absolute necessity in order to feel good and to stay inspired.
The prejudices. To be honest, I often avoid talking about my blog in real life. I'm not really fond of the impression people seem to have of it. A bit like "so you're putting photos of yourself online and you enjoy it" kinda way. As if that's all it is. I also think it's hard to explain to outsiders what you exactly do, especially considering the fact that so many people in Australia aren't even familiar with the concept of a blog in the first place. If you know a good way of describing to people what blogging is, without making it sound super superficial, I'd love to hear it. I often don't have a choice to tell about my blog any way, because Hassan takes the opportunity any time to tell people I've got a blog. Whenever he can, for example when a lady compliments my dress, he will say something like, "she has a blog, you should check it out". Thanks Hassan.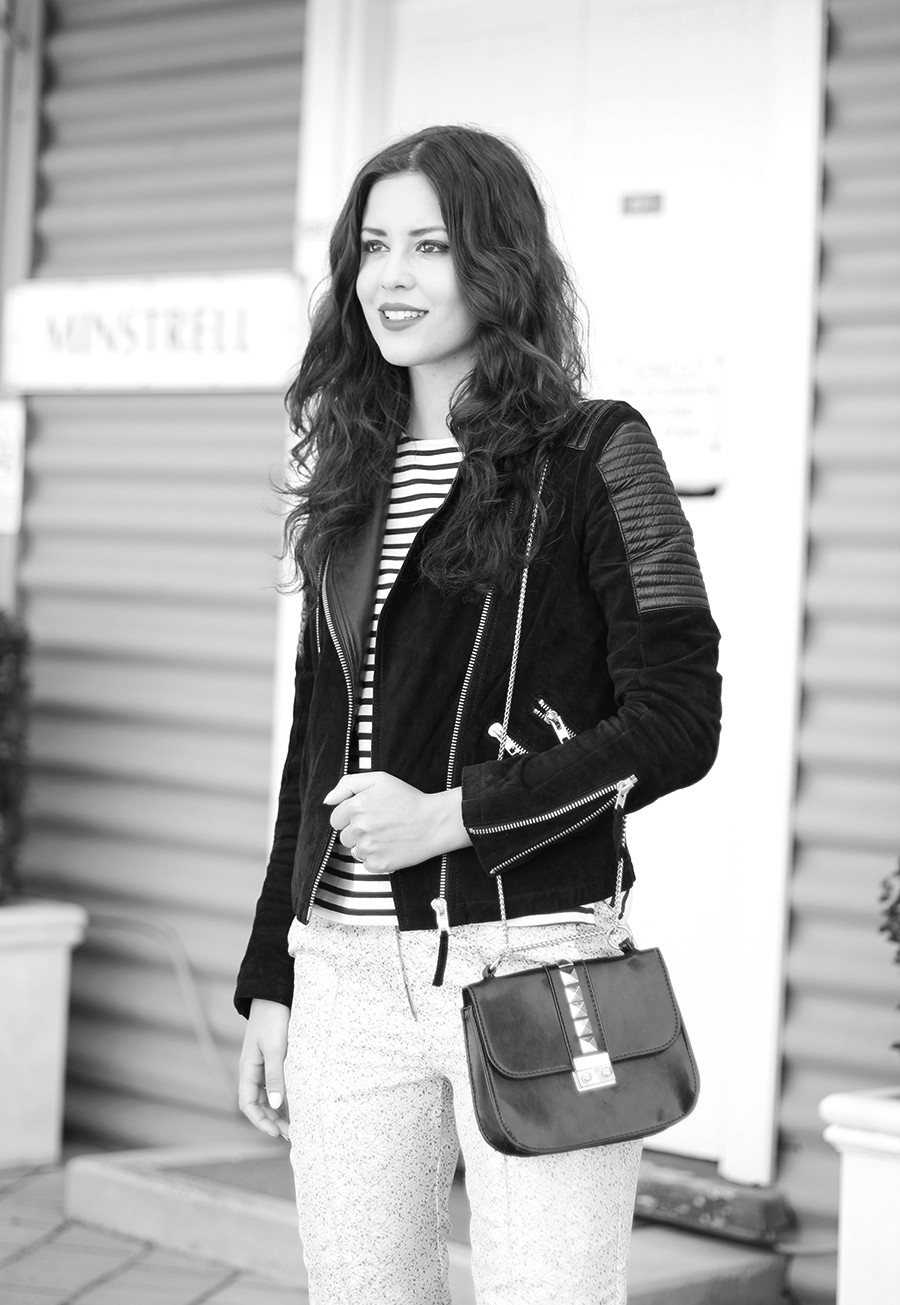 [show_shopthepost_widget id="341479″]
Source: header image via Stylizimo blog