If you've been keeping up with the FashionContainer team, you know we were in Paris for our first fashion week late September. We had such a magical and exciting couple of days! Today we'll give you a glimpse of what we did, but also share a little guide on how YOU could spend 24 hours in Paris!
1. Sofitel Le Faubourg
The charm of Paris is in the streets, the stores, the architecture, the cafes. And what better place to explore that while staying at a hotel that is in the centre of it all? We had such a wonderful time at the Sofitel Le Faubourg, which is situated just off the famous Rue Saint Honore (shopping!!) and close to many food and drink hotspots. For example stop by at Angelina's for some hot chocolate or pop in Pierre Herme to grab some delicious salted caramel macarons.
As you can see, we turned our hotel room into an office!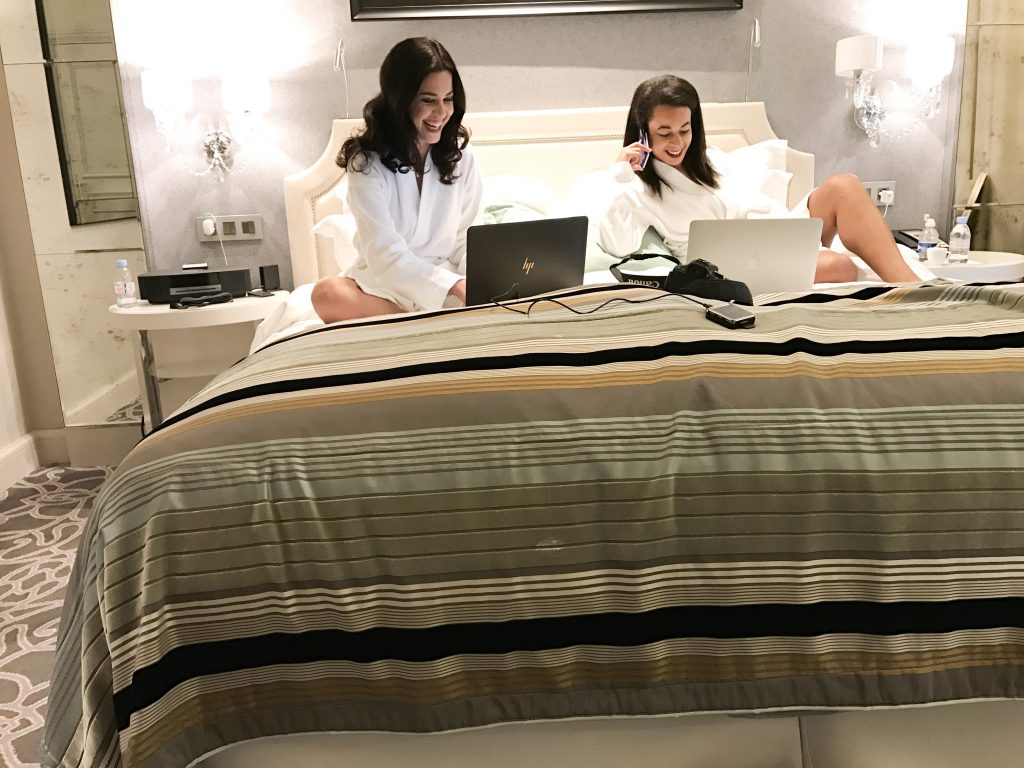 2. Morning walk
Paris is its most beautiful early in the morning! with the Jardin des Tuileries being so nearby our hotel, you simply can't resist a morning walk! Grab a cappuccino on the go and just e.n.j.o.y.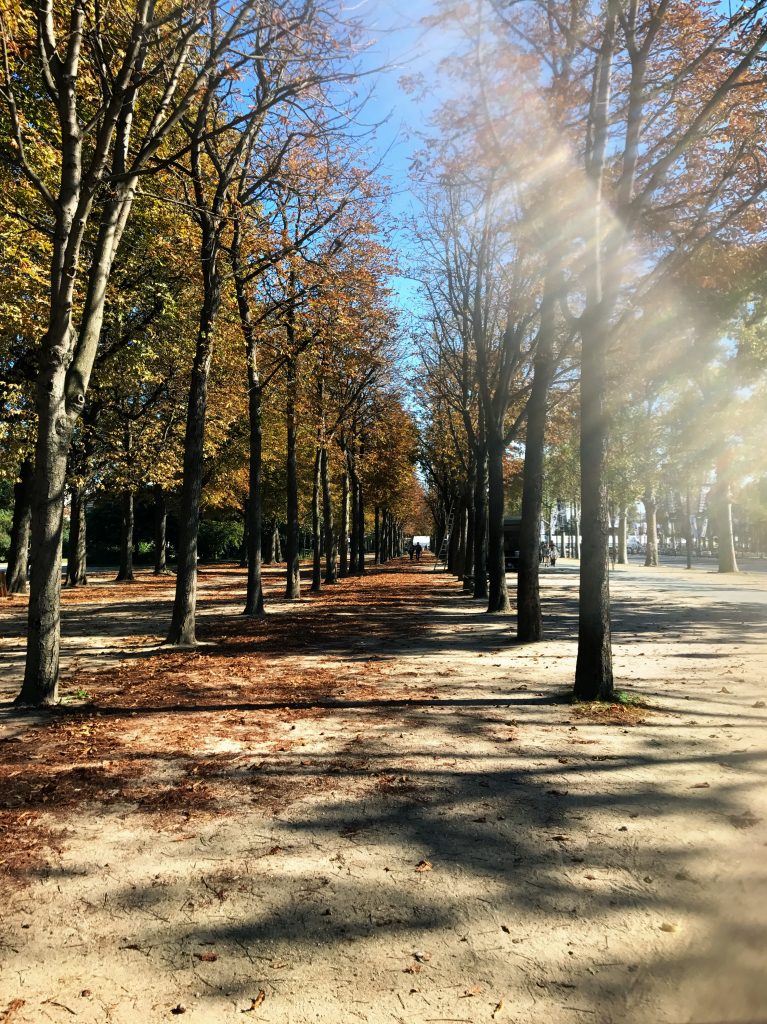 3. Say hi to the hotspots
Classic but good! Even though we've been here a couple of times already, the Louvre, Champs Elysees and Eiffel Tower are a few of Paris hotspots that we pay a visit everytime. To take some pictures, to simply wander around. Life in Paris is good!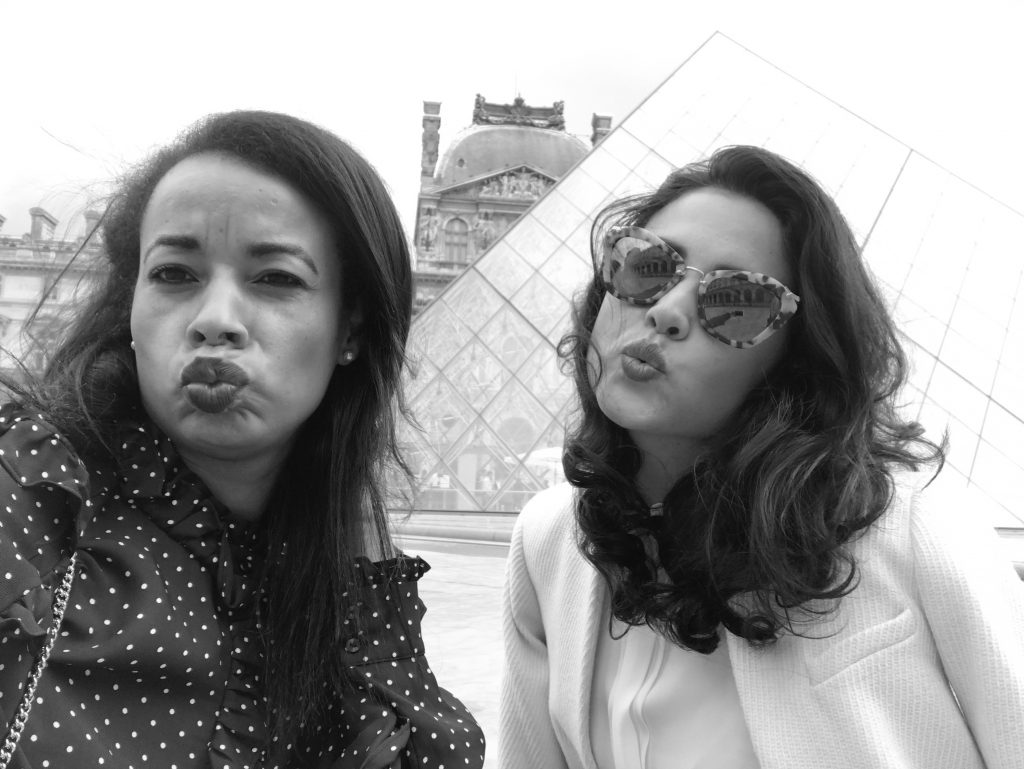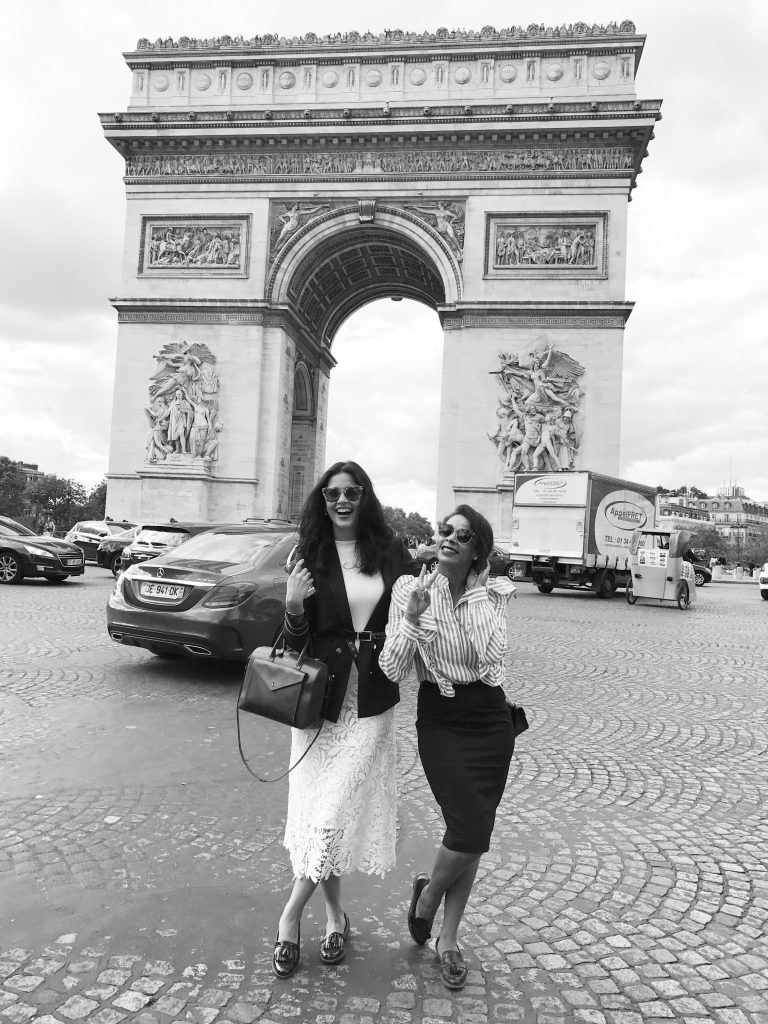 4. A photogenic location
Palais Royal and its surrounding grounds are just too beautiful! Great to take some pictures. Palais Royal is only a short walking distance from the Louvre and Jardin des Tuileries, so you can easily visit all these spots before lunch time.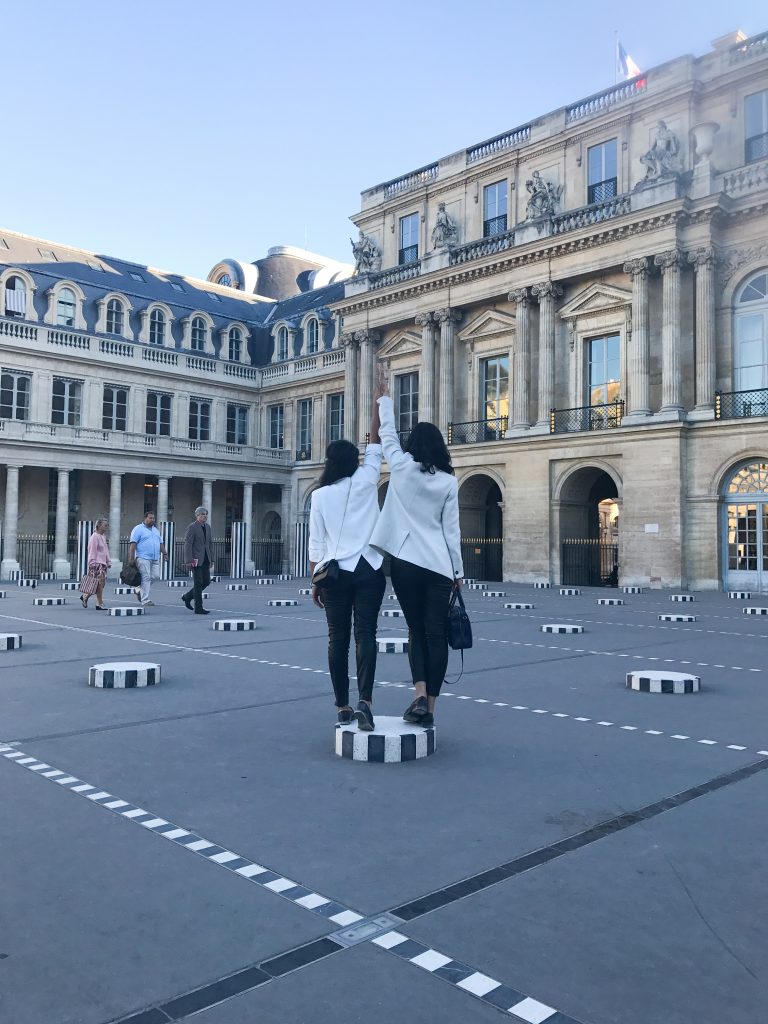 5. Paris Fashion Week
If you happen to be in Paris during Fashion Week, you'll sure catch some of the buzz going on before and after the shows. SO many photographers in one place, it's overwhelming! Very fun to witness for a few minutes, but then it's enough. Good thing we had the Roland Mouret show lined up, which was incredible! We also met the lovely Olivia Palermo.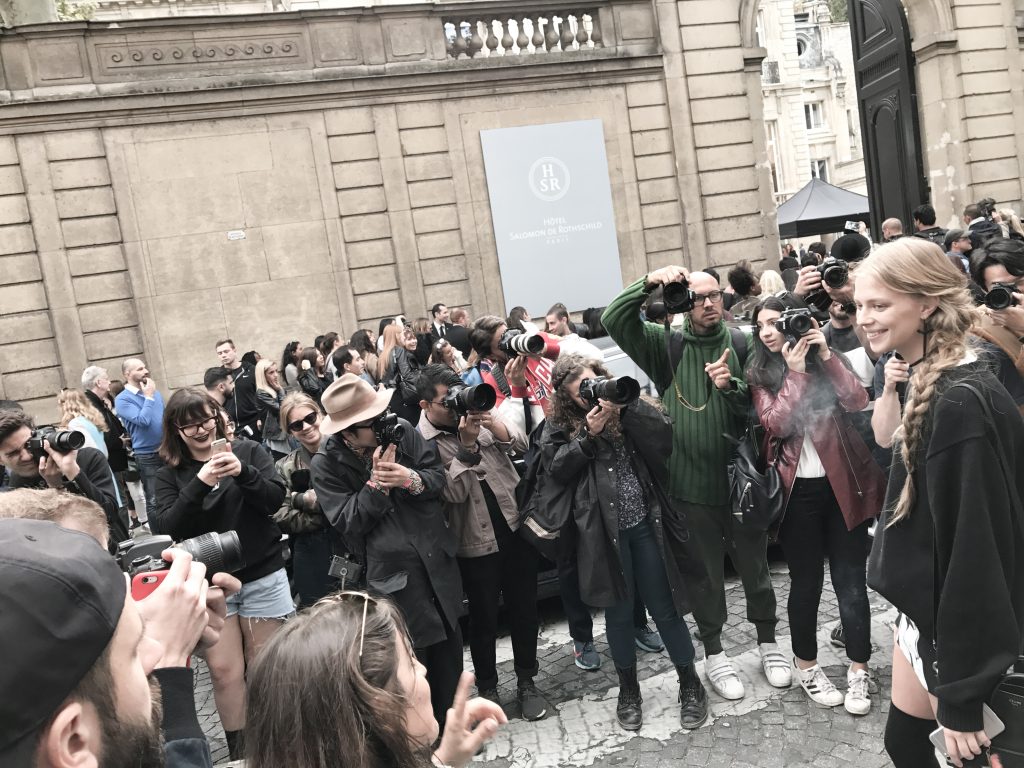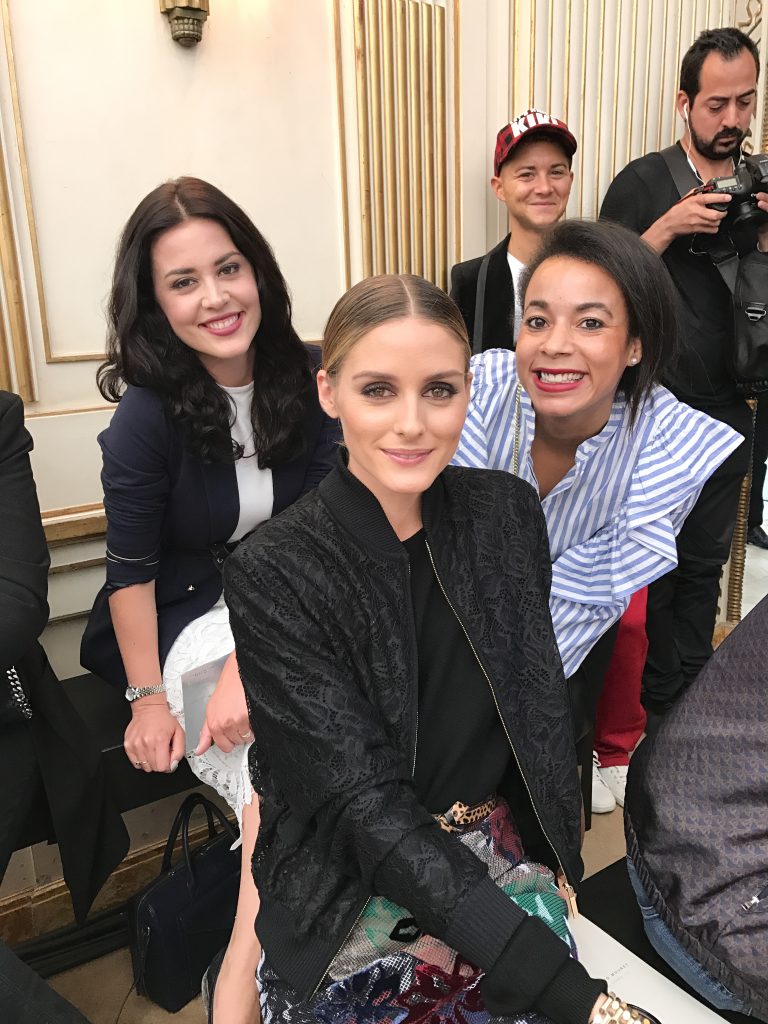 6. Snack time
One thing you absolutely have to do during your 24 hours in Paris, is to have a drink or a bite to eat at one of those traditional Parisian cafes, if the weather allows it, ofcourse! Here we were having a very late lunch after the shows at Cafe de Paris on Avenue de Friedland, which is just off the Champs Elysees. Perfect spot for people watching and they do some lovely little bites too.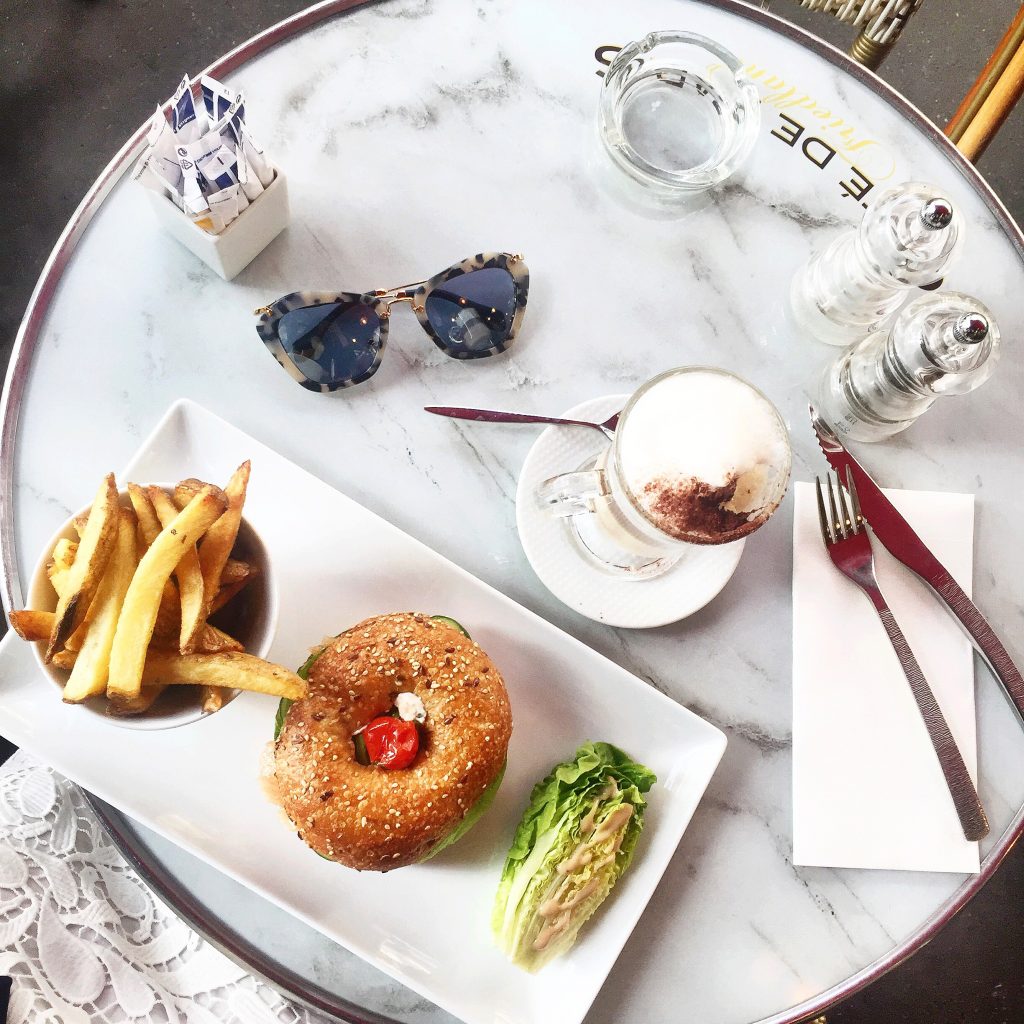 7. Dinner Goals
I'll repeat this time after time when people ask me tips for Paris: go for drinks and/or dinner at Georges. It's situated on the rooftop of Centre Pompidou (so prior dinner you can go to the museum!) and what's so wonderful about it is this:
The view on the Eiffel tower
The sunset is MAGNIFICENT from here
The restaurants architecture, interior, service and food are amazing!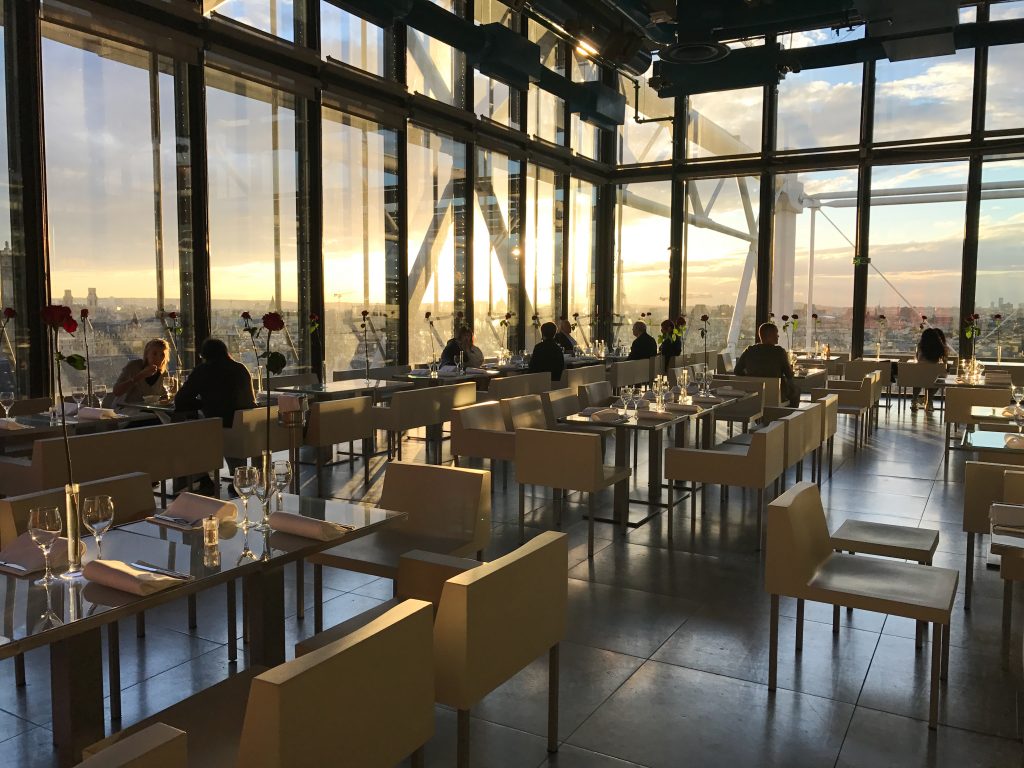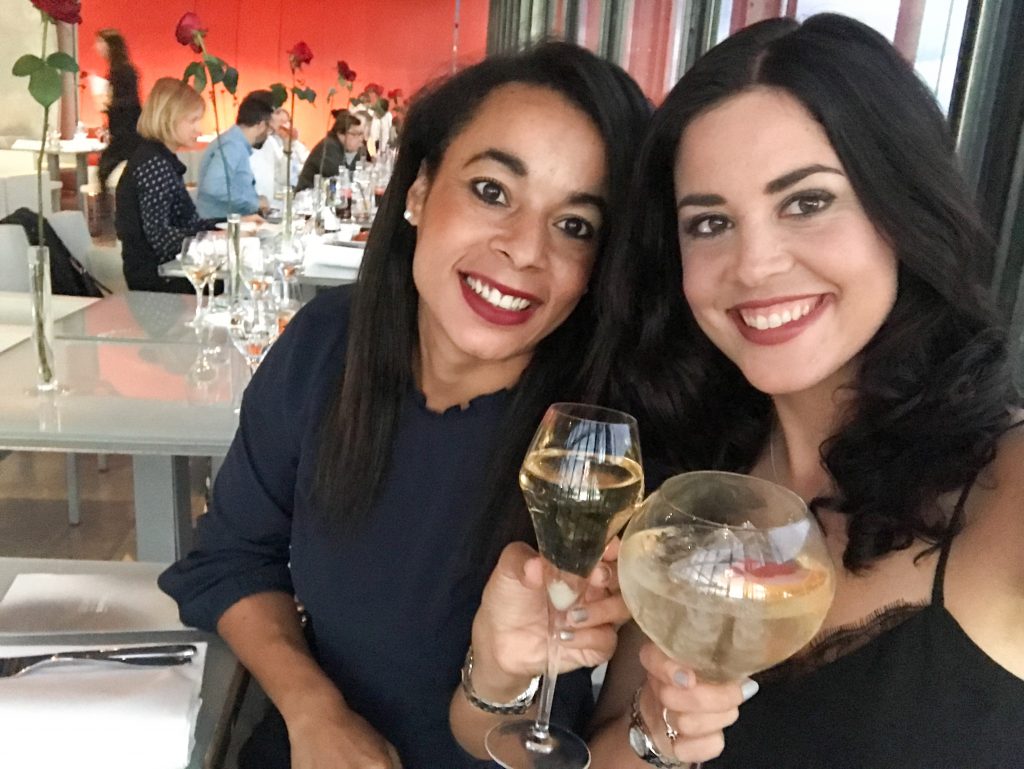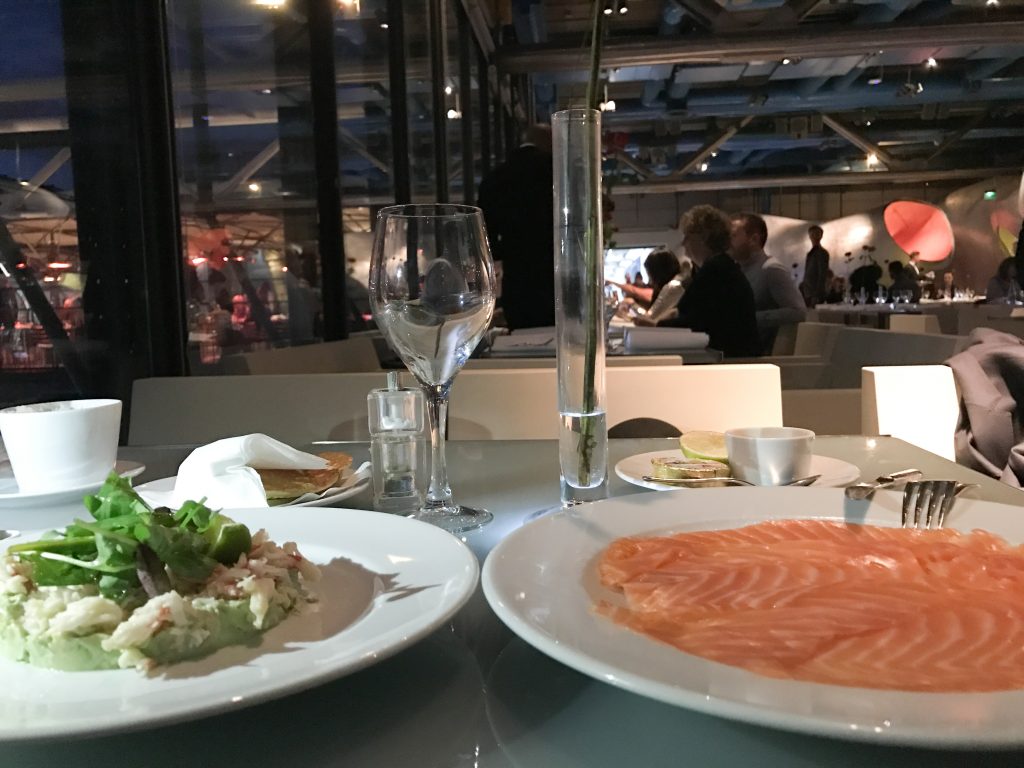 Well, that was a pretty fun day, wasn't it? If after all of this, you're not tired yet: go to Kong for drinks afterwards!
Photographer: Tatiane Kozijn | Instagram: @tatianekozijn
Location: Paris, France