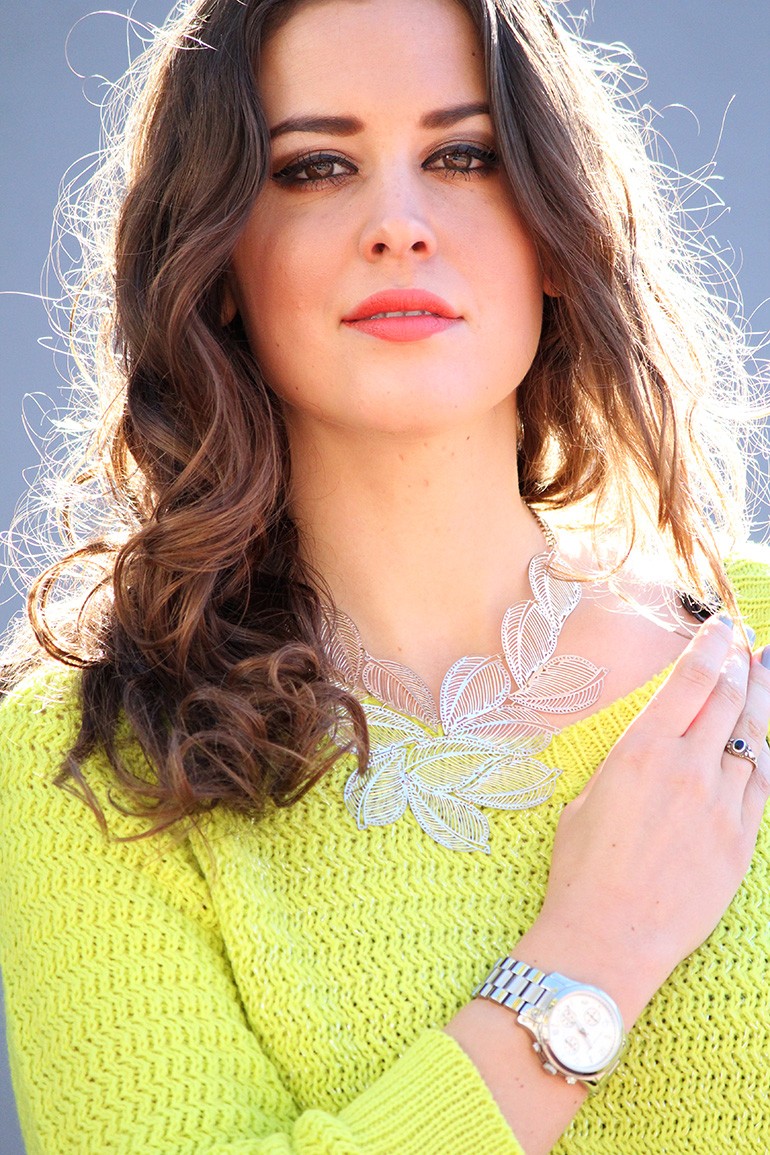 I have been getting a lot of requests about a make-up routine video lately, so I'm super excited to finally be able to share it with you! I'm looking forward to your thoughts and I would love to know if you would like to see more video's like this. Perhaps you can give some suggestions…
What products do I use?
1) Dove moisturizer and Bio oil. 
These products prevent foundation and powder from drying out my skin.
I know Bio oil is meant as a treatment for scars and striae, but I like using it as a nourishing face cream. The bio oil also gives your face some more 'glow'. 
2) Maxfactor and Maybeline mascara
The Maxfacor one is the most important: it applies super quick and with only a few brushes your lashes look voluminous and long. I use The Maybeline define-a-lash mascara to separate the lashes just a little bit better and to add that little bit of extra length.
3) MaxFactor Xperience foundation (Sandlewood 65)
A weightless foundation that covers up flaws perfectly but doesn't feel heavy on the skin.
4) Maybeline concealer
Lights up the skin under my eyes and also does a great job at covering other flaws on my face.
5) Sephora eyebrow powder
The matte brown eyebrow powder I use is actually just a matte eyeshadow, but it has the same effect. Apply it with a small eyeshadow brush.
6) DA and Sephora eyeshadow
The brown eyeshadow I'm using in the video, is from Dutch drugstore DA. It's super pigmented and very cheap. For the Aussie girls: I just discovered make-up brand Savvy (sold at Priceline) who does great eyeshadow palettes. The Café Latte palette I bought has one shade that is exactly the same as the one I'm using in the video. 
7) HEMA eyeliner
I have been using this Dutch brand eyeliner for as long as I can remember. Desperately needed to find a replacement as there is unfortunately no Hema in Australia. (Gosh, I miss that store!)  
Thankfully I have found a replacement for it, my new Rimmel eyeliner is great as well.
8) Maybeline eyepencil
I always use this pencil on my waterline and it's the finishing touch to my eye make-up.
9) MAC powder and brush (medium dark)
This powder feels very light on the skin (a big pré for me) and is the perfect finishing touch for foundation. The MAC brush I'm using is good, but it's losing hair all the time. Does anyone else have that problem with MAC brushes? 
10) Wet 'n Wild bronzer
I love bronzer with different shades, makes the skin glow more than the normal one's. I'm using a blush as well (YSL radiant blush), but for my quick and easy to go routine I only use bronzer.
Follow Fashioncontainer on: