After one heck of a crazy ride (Barbados>Trinidad>Curacao>Cuba, to be precise) we finally arrived at our home for the next 10 days: Havana! I'm always one for having no expectations and minimum preparation for each country I visit, but in the case of Cuba that was probably a bad idea. Why? Because not in a million years could I have imagined what a culture shock I'd be going through. But more on that in the Cuba travel post.
We shot this outfit on our first morning in Havana while exploring our new neighbourhood and we fell from one surprise to another. First of all: there's barely any traffic! Empty streets means the perfect photography playground for us and when there's one of those classic American cars parked, you just have to use it to the fullest.
I feel like I've recently rediscovered the beauty of everything in the colour palette of burgundy, purple and aubergine, this lace dress from Oasis being no exception. If I were home in the Netherlands during the Holidays, I'd have loved wearing it with a pair of silver pumps! But hey, the last thing you want to do in Havana with 30 degree weather and uneven roads is wear heels. So sandals it is.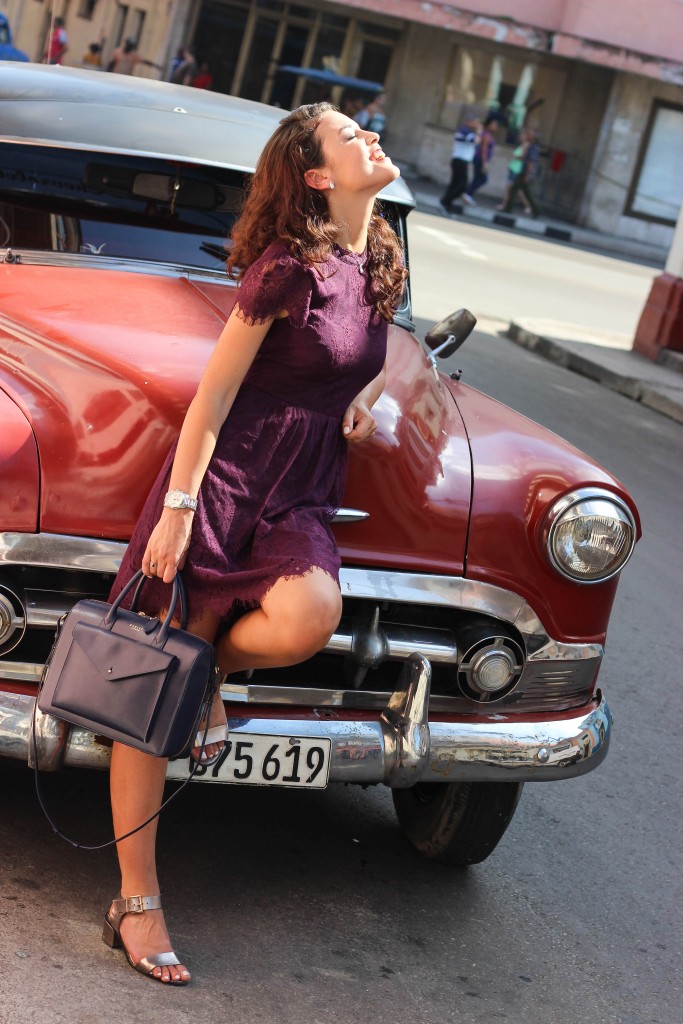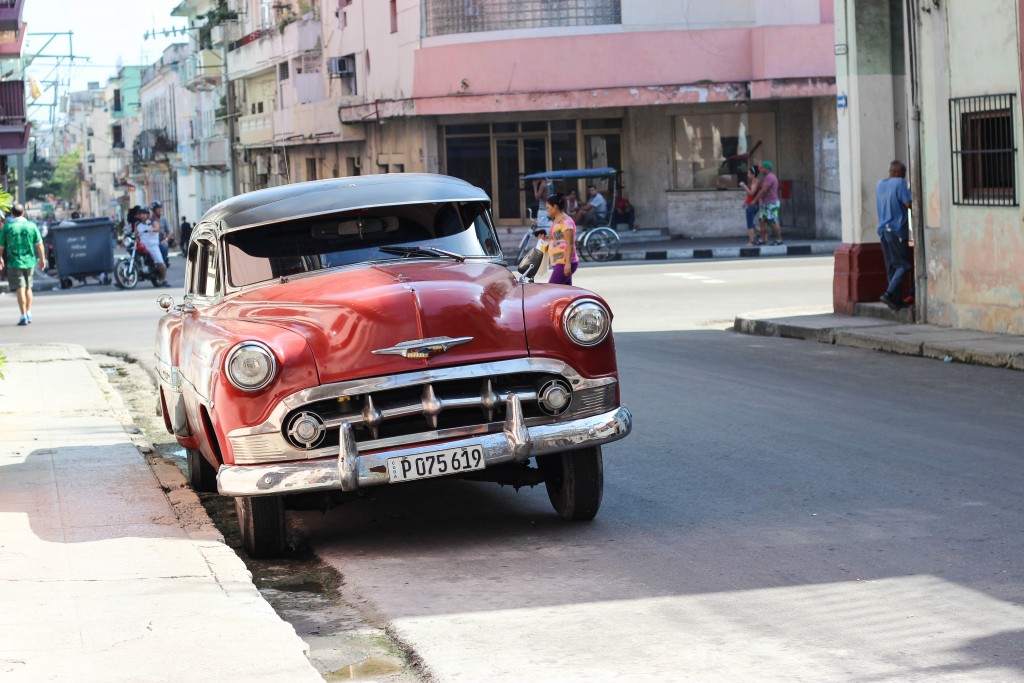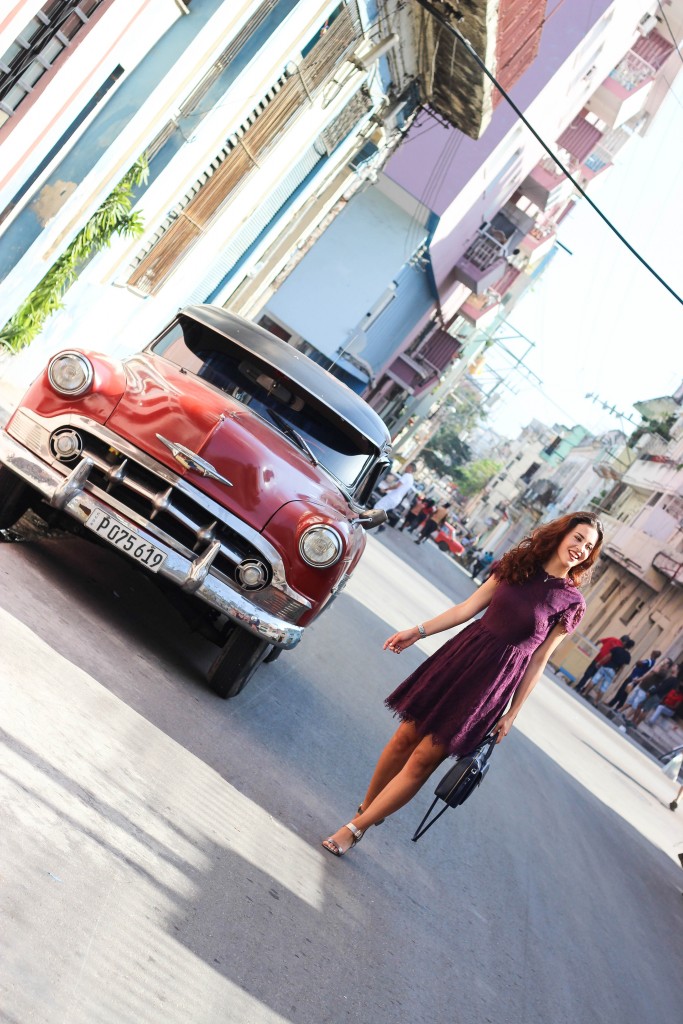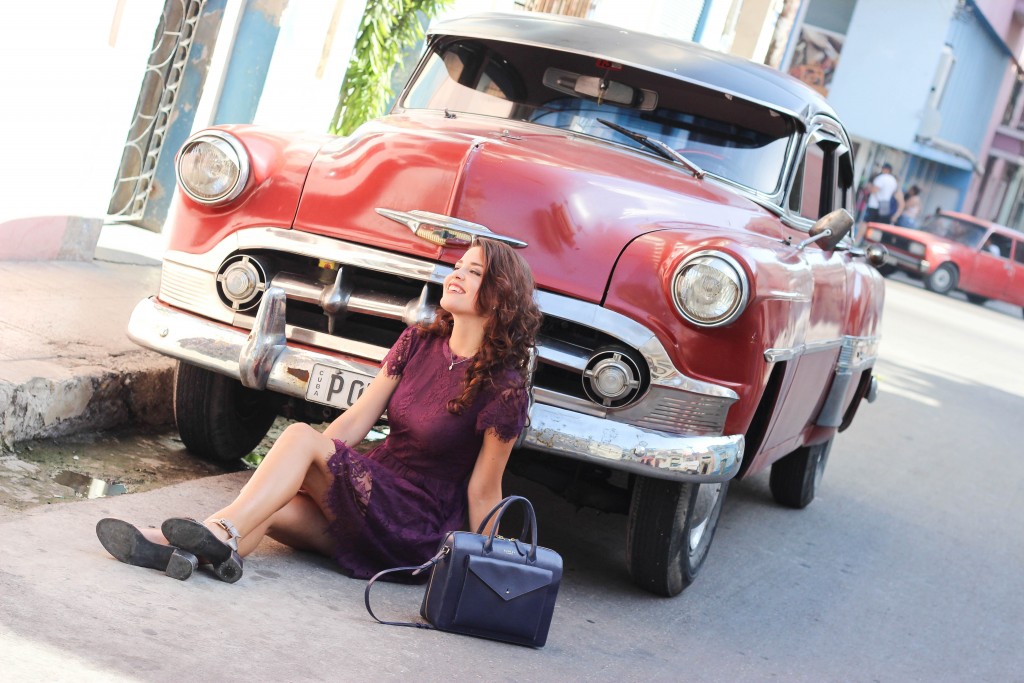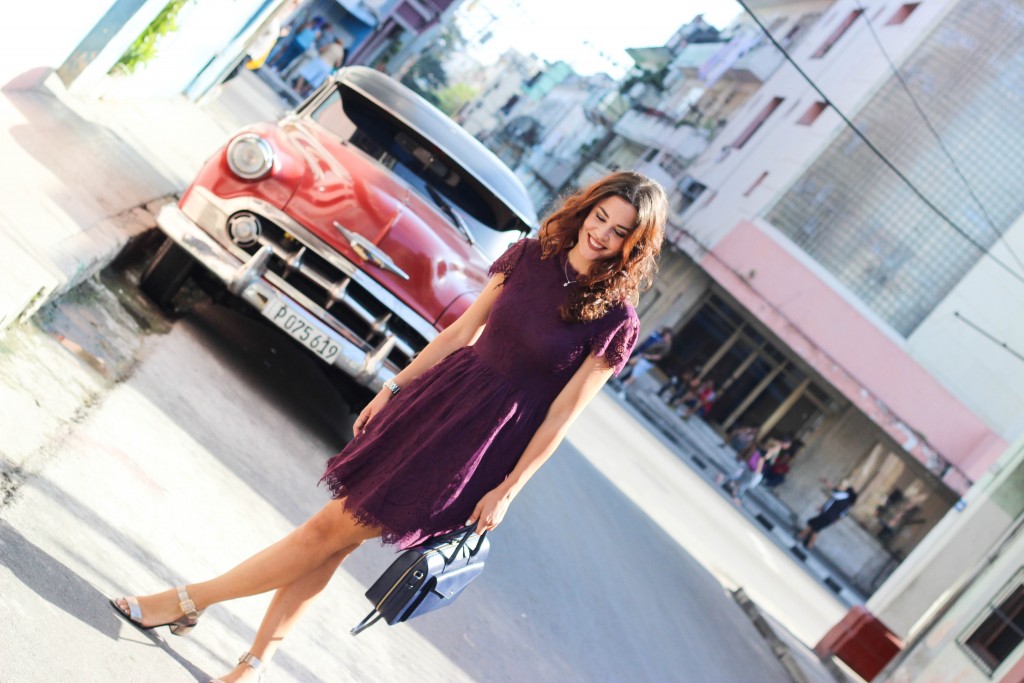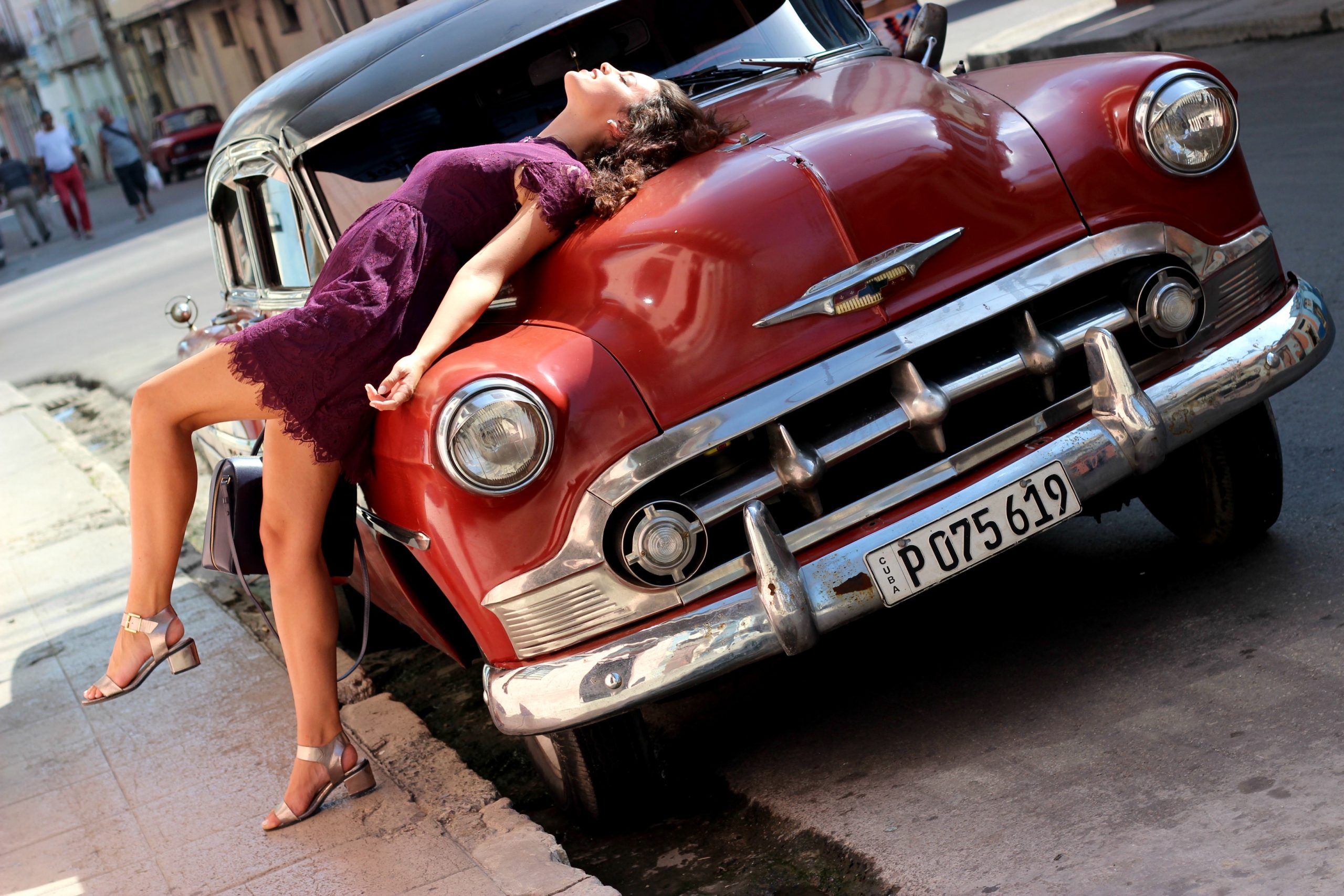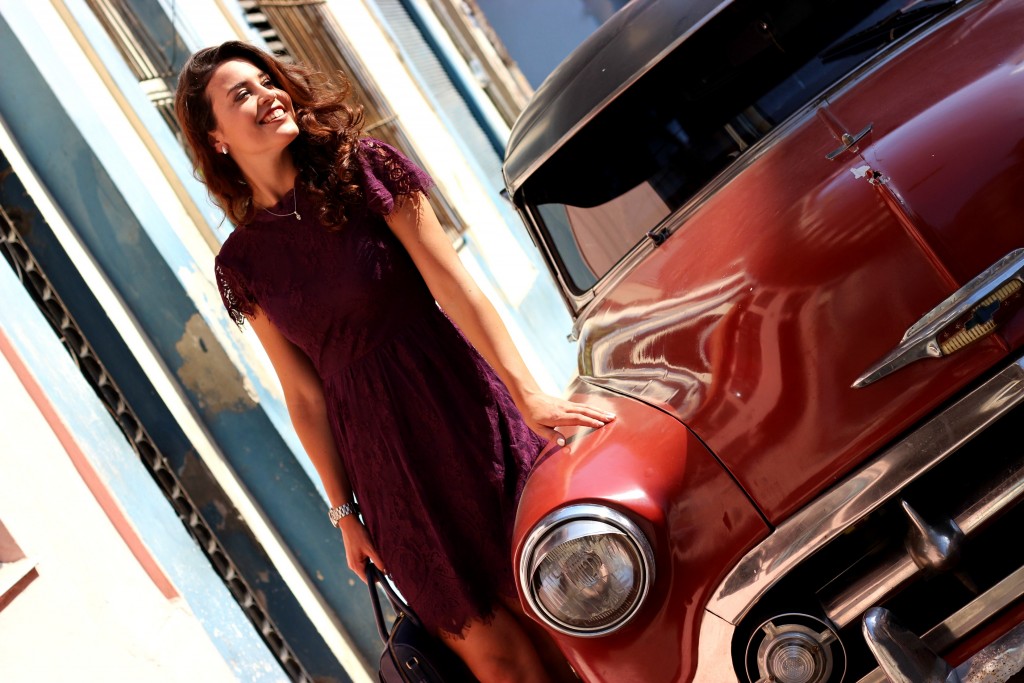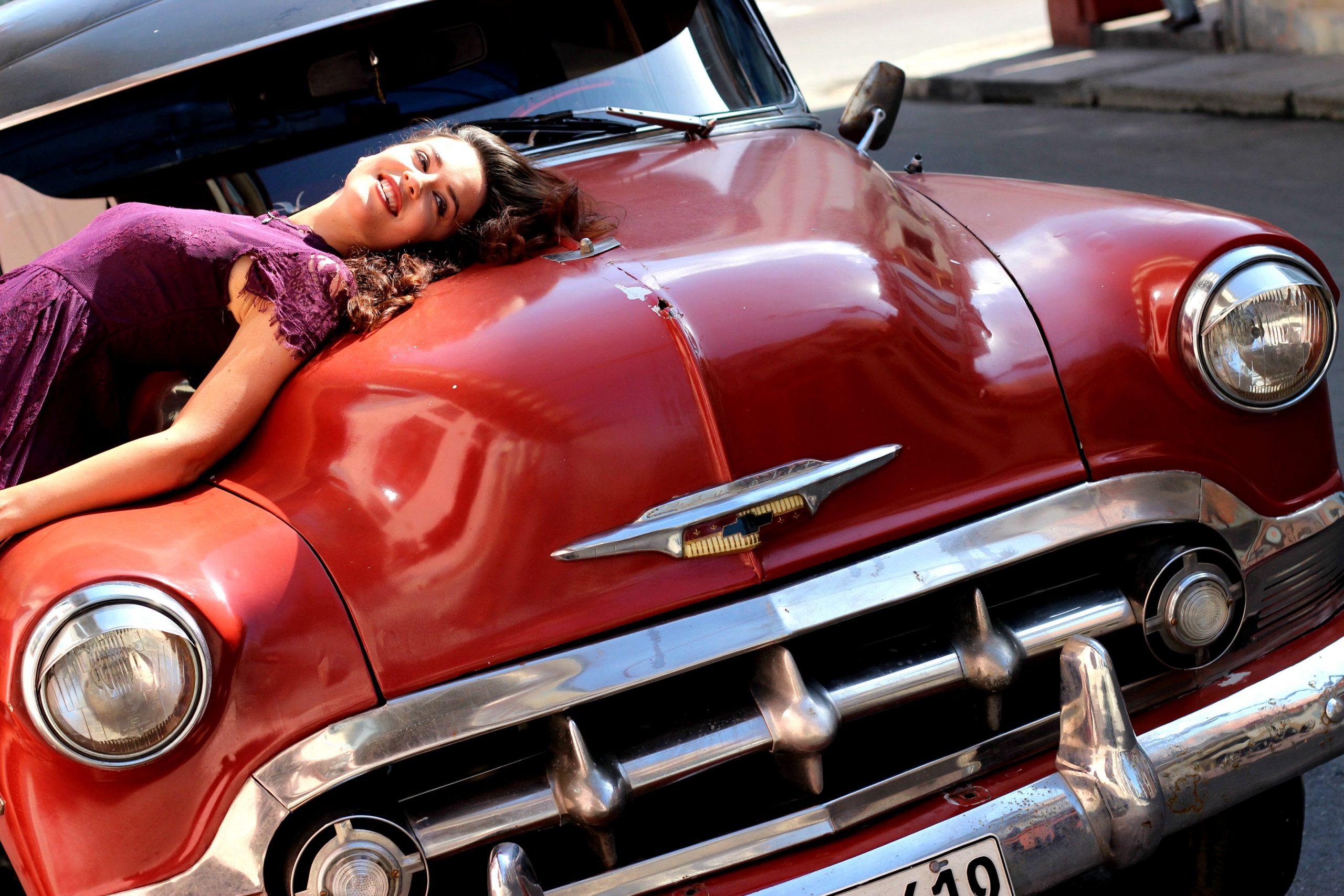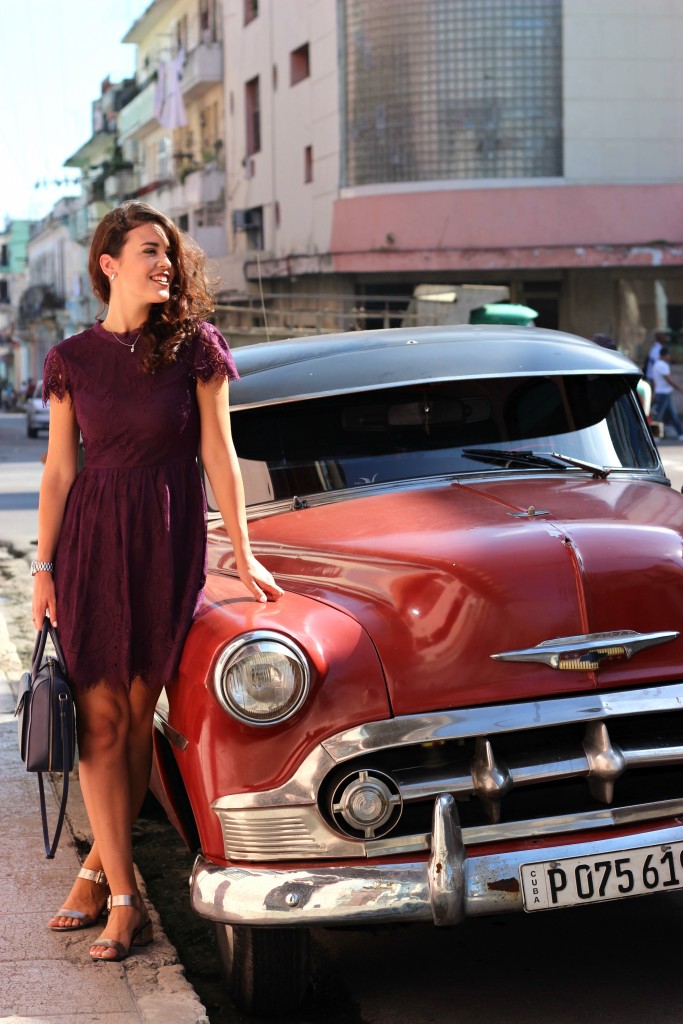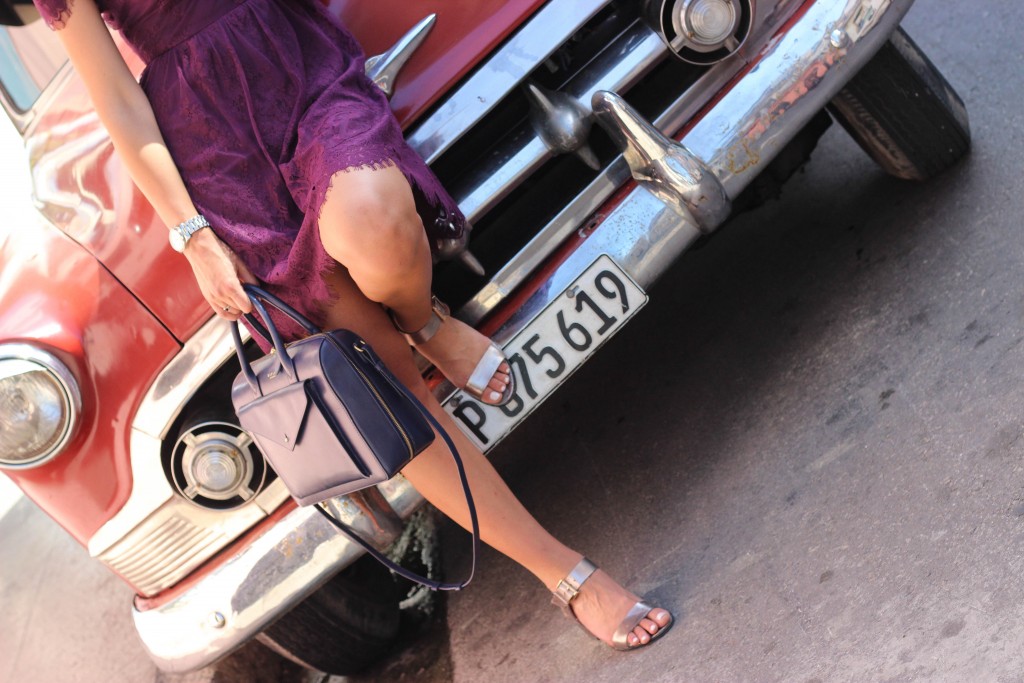 What I'm Wearing: Oasis lace dress, Oasis sandals, Radley bag, Michael Kors watch
Location: Havana, Cuba
Photographer: Tatiane Kozijn | Instagram: @tatianekozijn